KPO and Kazakhstan: Partnership in a New Format
Sustainable development means not just the provision of the country's forward movement; it is a whole complex of measures in which exploitation of natural resources, creation of new sources of growth, development of personality and institutional changes in the society are harmoniously coordinated with each other. For the western region of Kazakhstan, the investments of the international consortium Karachaganak Petroleum Operating B.V. (КPО), developing the Karachaganak oil and gas condensate field, promote the sustainable development in such understanding.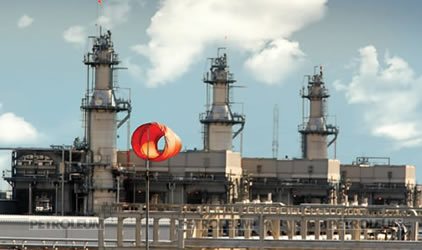 The signing in 1997 by the largest international investors of a final production sharing agreement (FPSA) with independent Kazakhstan has opened a new page in the history of the Karachaganak field, without exaggeration, a pearl in the oil and gas crown of the country. Karachaganak,discovered in 1979, is one of the world's largest oil and gas condensate fields. The field is located in north-west Kazakhstan and covering an area of over 280 square kilometers. It holds estimated hydrocarbons initially in place of 9 billion barrels of condensate and 48 trillion cubic feet of gas, with estimated gross reserves of 2.4 billion barrels of condensate and 16 trillion cubic feet of gas. It is entrusted to develop these riches, in cooperation with Kazakhstan, to the alliance of the world's authoritative oil and gas companies: BG Group, Eni, Chevron and LUKOIL. Partners in Karachaganak transfer their knowledge and experience to the Republic of Kazakhstan, striving to more rationally use the internal and external opportunities.
A sustainable development is a component part of KPO's business activity in Kazakhstan. The partnership with the Republic of Kazakhstan allows KPO to orient business towards obtaining steady incomes for the state through development of its natural resources. КPОis the largest employer in the region of Western Ural. Therefore, as one of the tasks the company has designated constant improvement of the forms of training of personnel and cooperation with the local suppliers of goods and services. Considerable growth of Kazakhstan's participation in the project is KPO's weighty gift to the 20th anniversary of the republic's independence.