When One Should Help...
Interview by Dulat TASYMOV
Atyrau Oil Refinery LLP (ANPZ) is one of the largest enterprises in its sector and has been considered the leader in domestic industry since its establishment more than half a century ago. The plant is renowned for its manufacturing capacity and economic reliability. But how do the workers feel? What social support do they receive? We asked Talgat Baytaziyev, Director General of ANPZ, about this.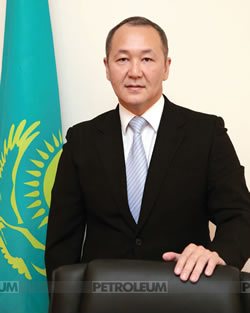 - Mr. Baytaziyev, today many companies pay enormous attention not only to production indices but also to corporate social responsibility. Can you tell us more about ANPZ LLP's social responsibility initiatives?

- In terms of social policy, our priorities are to create conditions in which our employees can work efficiently and grow professionally, to provide them with the opportunity to earn a good wage, and to develop our corporate culture. For us inside the company, the major factors contributing to stable social and labor relations lie in the increasing motivation, raising productivity and labor quality and keeping and attracting qualified specialists.

During the Soviet period, Moscow higher authorities demanded that state enterprises adopt labor agreements. That is why for decades relations were controlled by a Labor Agreement according to the company charter and signed by the company representative—the Director General of AORP LLP—and the head of the trade union committee, who represented the personnel. This is the legal basis for workers' social benefits.

Workers' living conditions have developed since the construction of the plant. The enterprise invests heavily in building residential houses. For the last two decades, 8 apartment buildings have been commissioned in Atyrau. Construction of another new one began in 2011.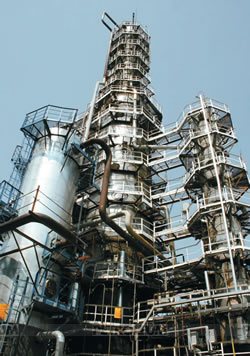 - So, many workers have apartments now thanks to ANPZ's help?

- Yes, more than a thousand employees have better living conditions now. However, our social policy is not limited to this issue. For example, we compensate current and retired workers for the difference between the true cost of the plant's kindergarten and their parental fees. Those whose children attend another local preschool receive additional support equal to the minimum wage.

In general, the enterprise's social engagement is extensive. We care a great deal about the health of the employees and their families. Until 2002, the plant provided workers, children and pensioners free access to a sanatorium for relaxation. It was sold because of a restructuring of our non-core assets, but we still have a medical center we call a "health workshop." This name is apt because it provides workers with skilled medical care without requiring them to interrupt their work. We offer mud procedures, different salutary baths, electrotherapy and massages. Up to this year, the technical and working staff also passed their medical examinations there. Starting from this year, under an agreement with our medical insurance company, the clinic now provides these checkups. Today, our employees have the opportunity to be treated in Kazakhstan's best hospitals and clinics .