Priority to Energy Efficiency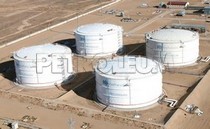 In the last decades, it is marked a stable and steady rise in the prices on energy resources in the world. The prices rise on oil, gas and electric power. Such situation is caused by the lack of energy resources and their non-renewable ability combined with the constantly complicating methods of their production.
The second factor impacting on the rise in the prices on energy resources is the growth of industrial production, especially in China and on the Asian markets that demands the new volumes of resources. And, finally, the third factor is connected with deterioration of environmental conditions due to the use of these resources in receiving electric power and other types of energy.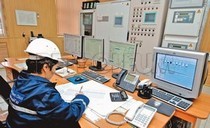 This forces the industrially developed countries to pay more steadfast attention on energy-and resource saving. Kazakhstan is not exception. The republic has also taken a course on increasing energy efficiency of production and introducing energy-and resource saving technologies.
The President of Kazakhstan has set a task in the next decade to join the world's 50 most competitive states. To fulfil this is impossible without introduction of the newest energy saving technologies and equipment. The energy-saving programs have been elaborated on the majority of the country's largest enterprises with an active work being conducted to increase energy efficiency of production.
JSC КаzТransOil, being an entity of natural monopolies and the largest transportation company in Kazakhstan, also is successfully engaged in energy-saving activity and reduction in normative technical losses. It should be stressed that КаzТransOil's facilities are located in 10 regions of Kazakhstan. The total length of all pipelines is over 7 000 km.