The Salt Systems for Killing of Wells
Mikhail Petrushin, general director of Zirax LLP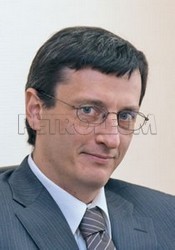 The purpose of writing this article is to show how application of advanced salt systems for killing of wells reduces losses connected with the repair and prevention of oil or gas wells.

Application of qualitative synthetic anhydrous chloride calcium allows one to significantly reduce the time of wells' activating, that is, returning of wells after conservation for repair or technical service to the same (or bigger) indices of production which were prior to conservation.

In Russia, in our estimates, an average term of wells' reaching the regime under application of usual products (such as galite or abgas chloride calcium in the form of chemical wastes) takes from three to six weeks, and all this time the well gives lesser gas or oil than prior to repair.

That is, five weeks on average, or more than one month the well does not work to a full capacity. Depending on the well's yield, it is possible to estimate direct losses which the extractive company will thus incur.

How in this situation help the products from Zirax? Firstly, it is needed to take into account that chloride calcium is of different types: synthetic and the so-called abgas, which is made on the basis of wastes of different chemical productions. Accordingly, there are many impurities in such product which under killing plug the hollow spaces both in the perforation zone and directly in the producing reservoir.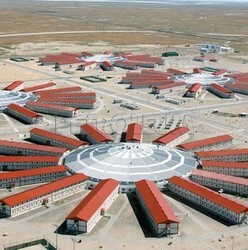 As a result, the impurities containing in abgas calcium chloride (for instance, ferric oxide or magnesium oxide) enter into reaction with reservoir water under killing of well and form residues which are not dissolved any more. They can be removed only by hydrochloric acid (if they are dissolved in hydrochloric acid), or mechanically. Both methods require great financial expenses.

Under application of synthetic products, which practically have no impurities because they are produced of synthetic chlorine and natural calcium carbonate, the well reaches the regime more quickly. About 90% of synthetic calcium chloride of mark PelletOil produced by Zirax are used for killing, that is, repair of wells. It is used also as drilling agent, an additive for drilling agents, a component of oil-well cement, etc.

Meantime, since 2011, for some of its clients Zirax does not any more deliver calcium chloride. The company offers the oil and gas extractive companies the ready salt systems containing in the granules of calcium chloride both the corrosion inhibitors and waterproofing agents. This allows the companies to reduce the formation of emulsions, limit the water inflow and produce more oil from the well. All components are already laid in synthetic granules of calcium chloride in set proportions by a method of special spraying.