The Leader in New Technologies
Interview with Sergei Volkov, General Director of Fiberglass Pipes Plant, Professor, Dr. of Business Administration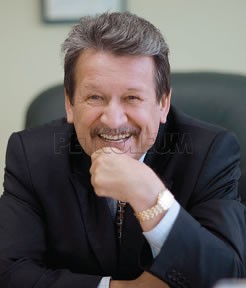 - Mr Volkov, soon your enterprise will mark its first decade of successful activity. For a child it's a still a period of childhood, but for the company operating in the conditions of rigid market competition, it's a solid age. What can you recollect now in connection with this important date in the plant's history?

- Indeed, soon we'll meet our ten years' anniversary. It is an important point in the history of our plant. All has begun as such: in 2002 Tatneftindustry LLP together with OJSC Tatneft formed NPP Fiberglass Pipe Plant. In the same year, after successful pilot commercial trials of fiberglass tubing on the injection wells of reservoir pressure maintenance conducted at Tatneft's fields, the industrial output of products has started.

In the first years the enterprise was engaged exclusively in the fulfilment of orders from OJSC Tatneft: production of fibreglass tubing for injection wells. Gradually increasing the assortment of released products, the plant has started to produce line pipes and shaped products. Then, with the increase in diameters of released pipes, to produce fiberglass casing.

Today, Fiberglass Pipes Plant is a modern, dynamically developing enterprise on production and sale of fiberglass pipelines of high pressure for arrangement of oil and gas fields. Special durability of fiberglass pipelines allows one to provide accident-free operation of equipment on the entire term of the field's operation. We produce and sale tubing and fiberglass pipes in the territory of Russia, Kazakhstan, Belarus and other countries of CIS. It can be said that the project commenced in 2002 has taken place. We strongly stand on our own feet and confidently look ahead.


- I know that today the fiberglass systems of pipelines are developing very rapidly. And your company plays a leading role in this market …

- Indeed, this is a very prospective and dynamically developing direction. Fiberglass systems of pipelines ZST ™ are exploited by NC Rosneft, OJSC Russneft, the Ministry of Defence of the Russian Federation, OJSC Tatneft, and the oil companies in Kazakhstan, Belarus and others. The pipes produced and delivered by our company are tested in various climatic conditions.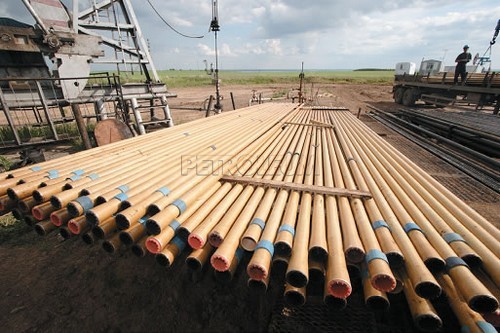 - What advantages do they have compared with the pipelines of other types?

- Advantages of fiberglass systems of pipelines ZST ™ are rather impressive:
The exploitation term under transportation of aggressive liquids is over 25 years;
The pipelines systems are not subject to corrosion (the pipes' material is inert to acids, salts, alkalis, hydrogen sulphide-and oxygen-containing compounds);
The small weight of pipes provides their high durability (on average, the weight of products made of fibreglass is by 5 times lesser than the weight of the same metal wares);
The pipelines systems are not subject to wax, salts and solid accumulations;
Provide a low hydraulic resistance at the expense of smooth internal surface;
They are not a shielding material.
These advantages are very important under a competitive struggle, therefore, our pipelines have become so popular.