Justified Optimism of Zhanros Drilling. Zhanros Drilling is 21 years old!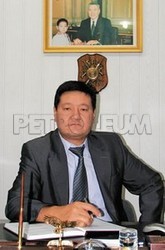 LLP Zhanros Drilling is the biggest private service company in South Kazakhstan.

The company was established by its general director Alexei Myltykbaev in 1990. This year Zhanros Drilling is 21 years old!

Z hanros Drilling LLP has successfully worked in oil industry since 1996. It started with oil equipment supply. Then began pipeline construction in the Mangystau region and for Turgai-Petroleum JSC. It has built roads for Hurricane Kumkol Munai. Zhanros Drilling quickly grew up into a wide duty service company with more than 1000 employees. It has it own industrial bases and offices in Kyzylorda, Aktau and Almaty.

During years of safe activies the company has drilled 170 wells, made 260 completions and workovered 2320 wells. Hundreds kilometers of oilfield roads have also been built during this time.


Geography Scope

Zhanros Drilling worked in almost half of the territory of Kazakhstan. It has drilled many wells and made many workover jobs in South Torgai depression, Atyrau and the Mangystau region. It has drilled wells for gas storage in Zhambyl region, wells in Almaty region, and in Eastern Kazakhstan.

Successful Activity

Zhanros Drilling is well known for its successful activity both in Kazakhstan and abroad.

The bases for the productive activity of Zhanros Drilling are:
Professional solidarity multinational team of workers and specialists;
Modern tools and equipment which are constantly modernized;
Working according to API standards ;
Certificates for Implementing International Safety standards: CT PK OHSAS 18001-2008 «Management System for Occupational Safety and Health», CT PK ISO 14001-2004 «Environmental Management System», CT PK ISO 9001-2001 «Quality Management System».
Examples of high team professionalism include: the successful complex workover jobs on POOH with submersible pump from the emergency well Nuraly-22; repair works with 25meters of milling on the well Akshabulak -13 after long idle time.

The company PetroKazakhstan expressed its special gratitude to Zhanros for the quick and safe operation while drilling well Doszchan-13, because there was a hydrogen sulfide show unusual for the South Torgai geology.

Works and Services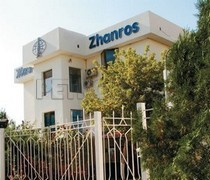 Its own industrial bases in the oilfields and reliable logistics make it possible for Zhanros Drilling to quickly fulfill the following jobs:
Drilling of oil and gas wells as deep as: 0–2000m, 0–3000m, 0–7000m.
To make workover jobs with the help of 18 Russian service rigs «А-60» and «А-80».
Formation hydraulic fracturing to increase productivity;
Well compression with the help of unit СДА-10/251;
Long term logging and testing of wells;
Tuboscoping of pipe lines and drill pipes with the help of modern equipment made in the USA;
Construction of field and access roads.