HMS Neftemash and Kazakhstan: 9 Years' Partnership
For about a decade oil and gas companies in Kazakhstan have been maintaining partnership with Russia-based HMS Neftemash JSC, a reliable supplier of oil and gas equipment, incorporated in one of the largest HMS Holdings Group Inc.
Many years' experience spanning over 45 years that HMS Neftemash has been engaged in the oil and gas engineering sector gives an insight into a special nature o oil and gas field operation. Better understanding of field developmen helps the Company to ably selec and design equipment in line with Customer requirements and field specific conditions.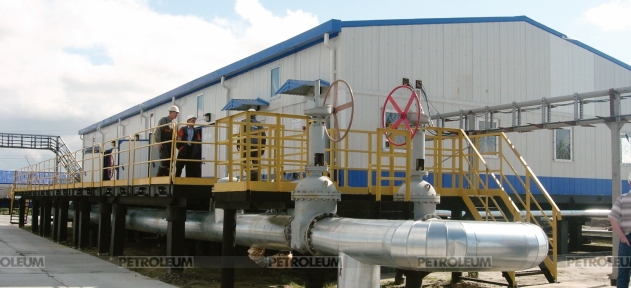 During 9 years of cooperation HMS Neftemash JSC has supplied to Kazakhstan al items from the stock-list of the Company, namely over 80. The larges Customers of the Company include KazMunaiGas Exploration Production JSC, CNPC AktobeMunaiGas JSC, KazakhOil Aktobe LLP, subsidiary company Buzachi Operating Ltd. and many others.
The Company has established and maintains cooperation with the largest design institutes operating in the oil and gas sector. Vibrant developments in Kazakhstan's oil and gas sector show that the equipment manufactured in Russia is much in demand and is expected to be in ever-growing demand in the context of annually increasing oil production.
Having a good grip and mindful of Kazakhstan's policy of support to domestic commodity producers and increasing the Kazakhstan content, HMS Neftemash develops cooperation with manufacturing facilities in Kazakhstan and explores their capacity with the view of joint participation in large-scale projects implemented by oil companies. Partnership relations between HMS Neftemash and Kazneftegazmash JSC and KazPetromash LLP span over 4 years.
HMS Neftemash and Kazneftegazmash JSC have put in place joint production of metering equipment and water distribution manifold. Furthermore, HMS Neftemash seeks to use the products manufactured by Kazneftegazmash JSC in production of equipment in the stock-list of the Company and manufactured for Customers in Kazakhstan.