High Performance of Atyrau Meetings
The results of the region's largest exhibitions held in Atyrau, 16-18 April 2013, combined two subjects: oil and gas and construction - Atyrau Oil & Gas 2013 and Atyrau Build 2013. The exhibition was traditionally placed in the sports complex "Atyrau" and a temporary pavilion specially set up for this occasion. There were 150 companies from 15 countries attending the exhibition.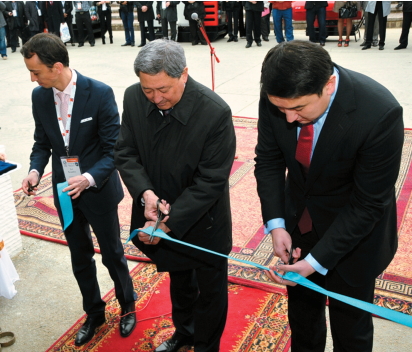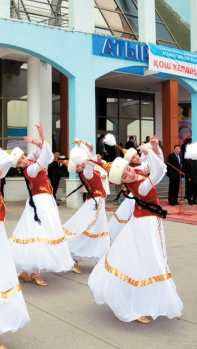 Two to three years ago, our businesses were lost among world-famous companies. Today, many experts and journalists have unanimously noted that the distinguishing factor of the Atyrau Oil & Gas 2013 and Atyrau Build 2013 exhibitions is the active participation of Kazakhstani producers of goods and service providers confidently developing the large oil and gas market.
The Akim of Atyrau oblast, Baktykozha Izmukhambetov, attended the exhibitions' opening ceremony. "Kazakhstan is one of the most attractive countries for investments. I am confident that this exhibition and pursuance in the framework of its conference will provide a new impetus for investment in various sectors of the economy of Kazakhstan and our oblast," said the Head of the Region.
The key point of the exhibition and the conference was the speech of the Deputy Chairman of JSC NC KazMunayGas management board, Magzum Mirzagaliyev. According to him, the KMG believes that the potential of Kazakhstani companies is significantly underestimated. "The share of Kazakhstani content in the expansion TCO project, during which a new plant will be built in Atyrau oblast at Tengiz oilfield, should reach 44%," said Magzum Mirzagaliyev.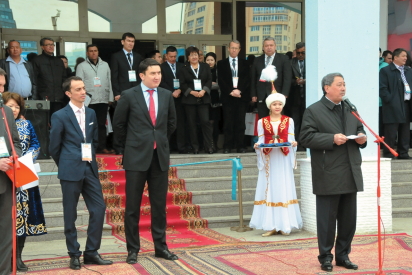 One of the results of the exhibition was a statement by Alexander Yakovlev, Trade Representative of the Russian Federation in Kazakhstan, taking part in the opening ceremony of the exhibition. According to Mr. Yakovlev, Russian small and medium businesses are willing to invest in Atyrau. "My goal is to see the investment climate, what conditions are created for Russian companies. This meeting with the Akim of Atyrau has shown that the conditions are good. Now my goal is to bring this information to Russian companies," he concluded.
According to a survey of companies-participants of the exhibition, it was revealed that many of them have already signed contracts and found business partners. "We presented a new model number of machines with high passability. There is quite a large interest in them in the oil industry, of both Kazakh and joint ventures operating in the region. The exhibition is ongoing, but we have already reached the signing of the memorandum of understanding with two companies in Kazakhstan," said chief salesperson of OJSC Ural Nikolay Chepur.