«Zirax Invests to Increase Quality and Volume of Oil Production in CIS Countries
Mikhail Petrushin, General Director of Zirax LLC.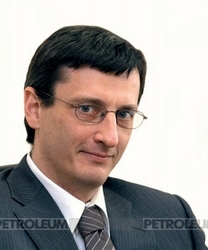 Zirax Company is one of the global leaders in the oil chemistry market. Over the last 5 years the company managed to introduce fundamental changes in the view of many local and foreign operators on hydrocarbon production regarding the possibilities and efficiency of the applied salt systems for oil and gas well plugging.
In 2008 a detailed market study was carried out in the area of salt systems use for the well plugging. It allowed to Zirax professionals to make a conclusion that in many cases this or that salt system applied at a specific field both in Russia or in the CIS countries is no more than a separate regulatory requirement for the teams, ensuring the well workovers or for the customers of such services, that shall be fulfilled like the car maintenance, no less than once a year, as it is stipulated by the rules.
Very often one does not think that such approach in 99% of cases leads to irrevocable consequences for the reagent purchaser, i.e. an oil and gas company, though everything could have been absolutely the opposite.
First, the use of the salt systems with solid phase (whether it is technical rocksalt (halit), potassium chloride from the production muds or calcium salts obtained from manufacture processes as the wastes of main technological production) while reacting with the formation water leads to the formation of insoluble residue both on technological equipment and in the zone of perforation and in the bottom hole area. These simple chemical reactions could be avoided if the pure salts were used, but they cannot be prevented neither chemically nor physically in case the crude products were used, the laws of physical-chemical processes have not been canceled yet.
However, it is true that it is not easy to notice this during the first 1 or 2 years of using such "product" but already in 3-4 years of intensive use of such salt systems all the results come out. Or, better to say , do not come out as the bottom hole formation zone (BFZ) is clogged, less and less hydrocarbons come out from the well, the water level in the bottom hole is increased, the customer has to bear enormous expenses on well recovery trying to bring it back to the previous working mode or "to rip" the seam of hydraulic fracturing or to use expensive chemical methods of stimulation that turns into a huge financial burden to the budgets of oil and gas companies meant to be used for repairs and maintenance of the current well foundation efficiency.
Secondly, for many operators the salt plugging is only a part of the well repairs works, whereas Zirax has already brought this category of oil production chemistry onto a level of reagents for stimulation of oil production and water influx. In fact, new and widely applied in Russia and some of the CIS countries (Kazakhstan) Zirax salt systems of WOTASOFT series with 1 to 1.6 g/sm3 density have already outspread the reagent frames used in limits of WRW of the wells. Today they cover a wider range of bottom hole zone stimulation by moving into the category of reagents stimulating oil inflow.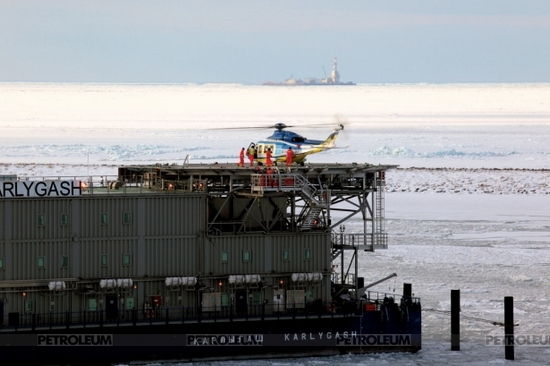 What value it brings to our customers?
Additional oil production
The first experience of using WotaSoft Zirax salt system without solid phase, "equipped" by hydrophobic, inhibitive and demulsification additives "all-in-one", that is in saline system itself after its production at our plant allowing to limit the water influx and the formation of emulsions, has shown that, with 85% success level (when 8-9 out of 10 wells show positive result) we have managed to reduce the exit of borehole on the mode in average by 7 days.
Moreover, when saving (at the expense of purity of the salt system and minimal content in it of natural impurities) the collector properties of the bottom hole the debits of the well after its overhaul repair with application of well plugging, in many cases have not declined but increased. Speaking of economic side of the process, a single well at an average flow rate of 7 tons of oil production a day gave a yearly increase mounted to 50 tons from the well.
If you take in average 100 dollars per barrel of oil in the world market, it is more than 30.000 US dollars in the equivalent of extra money for the oil and gas operator in total by his group per year just from one well. It applied for the production rate of 7 tons per day. It is easy to calculate what a revenue it might bring to the operator of a well, where debit is much higher and there are a lot of such wells.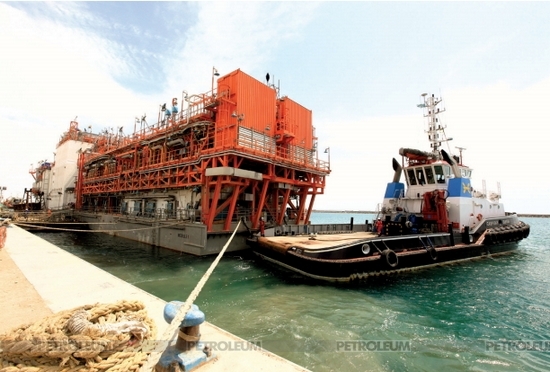 Reduction of the fixed expenses of the mining company.
When company establishes fixed expenses (infrastructure, lease payments, energetics, personal, motorway services, machine repair) each additionally mined ton allows the operator to reduce substantially his fixed expenses per ton of extracted oil. However, as Zirax salt systems actually not only help to plug the well correctly and without consequences but at the same time they are in fact the elements of PNP chemistry, the use of WotaSoft systems allows the operators to stop the use of other traditional chemistry that stimulates the oilflow that means also to save on purchases of other reagents reducing the costs of "chemistry per ton of additionally produced oil".
In Russia in average 150.000 maintenance operations and well overhaul repairs are done. If to calculate the amount of the spent TNG chemistry (according to out estimates from 30 to 50.000 US dollars for each operation in average over Russia), one can easily count that even 5% savings of this chemistry in favor of the use of pure modified Zovirax salt systems and comparable 5% of oil production growth in Russia by promoting the recovery of such systems would save to oil and gas operators up to 300 million US dollars for other chemistry or save 10 dollars per ton of additionally extracted oil.
And this is without taking into account the reduction of fixed costs per ton of oil to which i have already referred. One can imagine the amount of additional savings the oil and gas companies will get as well as the budget of the country if the percentage of use and correspondingly the percentage of extracted oil will be higher.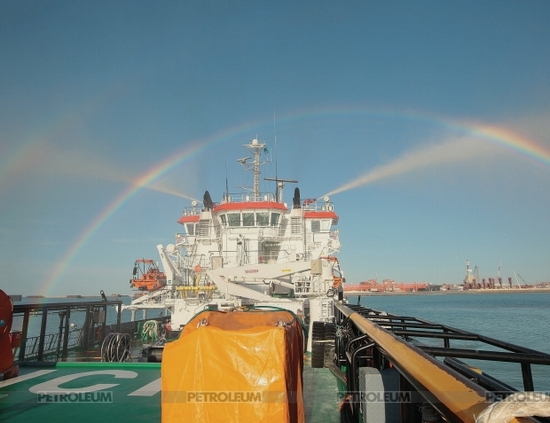 Reduction of logistics and inventory expenses of the mining company
Since the basic chemical components that allow to produce so-called Zirax-WotaSoft "smart salts" are already located inside salt granules delivered to a customer, the customer receives a considerable savings on the purchase of other reagents linked with well plugging: there is no need to purchase separately corrosion inhibitors, demulsifiers and hydrophobic additives. And, therefore, no need to pay extra money for a third-party packaging, transportation and storage costs for such oilfield chemistry, a premium to producers of such chemicals, additional taxes and fees.
The fact that in many cases it is difficult to combine together the delivery terms of each manufacturer while purchasing various reagents from different suppliers shall also be taken into consideration. This often results in problems in the fields when one reagent has arrived and the other is late and it is high time to plug the well. In this regard, the purchase of salt systems already containing all core components for low damping of wells, which are supplied together in a solid form allowing a longterm keeping at the well can be considered as an an efficient solution of problems for our clients.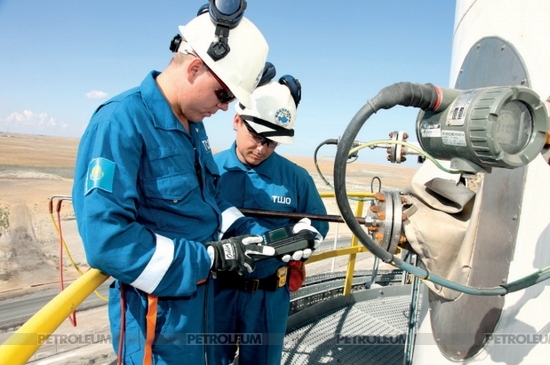 Summing up mentioned above facts I would like to note that due to bringing into Russian and international markets the lines of Zirax WotaSoft high purity salt systems for gentle oil and gas well plugging, our customers can save from 30,000 US dollars and more per one well a year while simultaneous considerable reduction of fixed costs in the fields as well as the costs per additionally extracted oil in PNP framework.
Savings of a customer will be different in each case. As we all know, it depends on many factors including the general state of the collector, previous debits of the well and its release dates after maintenance and repair works, previous expenses on accompanying oil reagents for oil manufacture that we reduce due to its delivery deposited in sets already in "salt granules" as well as considerable costs savings on PNP methods because the overhaul of the well itself at her plugging part produces a high effect on stimulation oil inflow when all sorts of additional physical or chemical methods of oil inflow stimulation are already not necessary.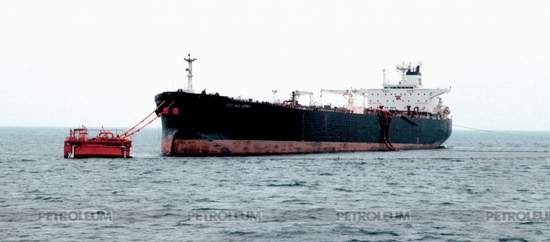 In this area the consumer's value of our WotaSoft product line may reach several hundred thousand US dollars per well or well cluster per year as such TNG methods are very expensive, and we provide for our customers the opportunity not to pay this money, because the stimulation of oil inflow has already been tested in the framework of well plugging, thus saving a huge amount of funds for themselves and their head quarters.
If to speak about the cost of the series of WotaSoft product line then here it is necessary to distinguish our salts according to its density and to consider the logistics component. Complete WotaSoft granules, which are already "uploaded" by means of spraying in fluidized bed at Zirax plant being a part of a modern Chemi-cal Park- OJSC "Kaustik" cluster (Volgograd) modern organic and inorganic chemical additives (water repellents, inhibitors, demulsifiers, etc. in agreement with the customer) are available as solutions with density from 1 to 1,6 g/sm3.
It must be said that at a high level of application frequency and manufacturing opportunities the price on the given salt compositions is maintained at the level of existing decisions. Our company has taken this step to make new efficient solutions available for out oil and gas and service customers.
When the costs are paid by customer even the wells with abnormally high pressure at 1.5-1.6 g/sm3 density with the debits from 15 to 20 tons a day if to estimate the average consumption of the most expensive salt system in the volume of 50 liquid m3, the average reagent consumption of WotaSoft may reach up to 750.000 600.000 rubles on the well. At the same time with consideration of the above mentioned components of customer value in terms of reducing the release of the well on the mode of additionally extracted oil per year, reducing the fixed costs at oilfield per ton of oil, reducing of costs per each additionally extracted ton of oil as well of all costs linked with separate purchase of the remained reagents many of which are already the parts of the salt system, the consumer product value for customer minus the expenses for WotaSoft for such wells can make from 50,000 to 70,000 US dollars per year and more. And this is only a calculation per one well.
In the part of granulometric requirements of clients and the protection methods of product from caking or segregation Zirax successfully managed the granulation and compacting technologies of certain salt systems that allows avoiding stratification of multicomponent salt systems during transportation and/or storage of the product. It also allows efficient applying of even spraying on salt granules of any accompanying petroleum chemistry of production required for gentle plugging of the collector already in the process of production, achieving really spectacular product results and its efficiency while plugging the wells.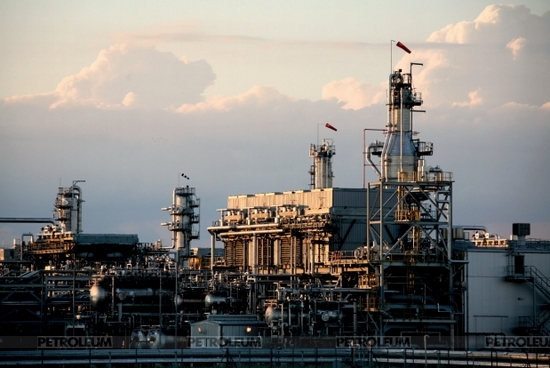 Zirax reagents are provided with Zirax service
I would like to mention separately about our fast growing service subdivision unit, part of Zirax-Nefteservice group, purposed for the oilfield services.
Zirax Nefteservice LLC was found in the beginning of 2009 in order to initiate a large-scale works on promotion the acid treatment of wells technologies for stimulation of oil inflow to the territories of Southern Russia, the Caspian region, Western Siberia and Kazakhstan. The market of acid treatment of the wells in Russia is significantly undervalued though these technologies are successfully applied in the entire world for a long time.
In USA the first acid treatment was carried out at carbonate collectors in 1861. At present time only 7% (!) of wells undergo the acid treatment in Russia, that is about 8000 treatments annually. The calculation here is simple enough - when total consumption of hydrochloric acid for oil and gas sector in the volume of 160.000 tons a year (concentration 24%), practical acid consumption for wells in this case makes not more than 330,000 tons (as it is diluted by about half to reduce HCL concentration to 8-10% for injection).
With an average consumption in 40 m³ of pumped acid per well about 8-000 treatments is required and if to consider one treatment per year, then even at condition that only manufacturing wells are taken into consideration then it is not more than 7% of total well foundation in Russia (120-130, 000000 wells). And because the injection wells are subjected to treatment also in order to increase intake capacity of the well the real manufacturing foundation undergoes treatments even less.
There are several reasons of such underdevelopment of the market. First, the relative immaturity of infrastructure for transportation and storage of hydrochloric acid inside the country and beyond. For the successful application of acid treatments the customers should have their small park of acid storage tanks as because the transportation of acid compositions for PNP as well as transportation of 22-24% of hydrochloric acid itself in cubes directly to the well is quite expensive for the customer. Also the cubes need to be utilized later and the majority of our clients prefer to receive the product in tank wagons.
The wagon tank should be unloaded as soon as possible and send back so that no expenses were born The tank must be unloaded and sent back as soon as possible, so as no fees were charged for demurrage. And as soon as practically in all regions railway transshipment stations are situated quite far from the deposits further on the acid and acid compositions should be either stored in transit places or to be delivered in automobile tanks to the place of its use where the availability of buffer tanks would be highly desirable.
In order to find solutions to these problems Zirax-Nefteservice together with Zirax provide to its clients the technologies on storage of acid and acid compositions. We are ready to invest funds into establishing of local parks and buffer tanks for the customers on the sites for transshipment, mixing and preparation of acid compositions at the sites.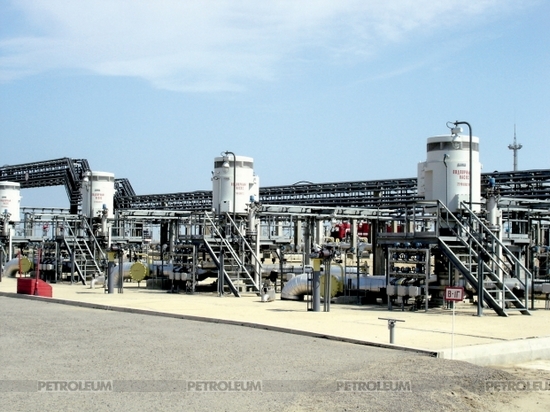 Secondly, after opening in Russia the oil service market for foreign companies foreign technologies on stimulation of oil inflow literally gushed into our territory in the beginning of 90-s. In short term they gave initial return on increasing the debits but then irrevocably killed the deposits supplying the water beds and destroying collectors. No one wanted to deal with development of their own technologies and infrustructure for carrying out of gentle stimulation of oil inflow by means of acid injection. Everybody wanted to act fast, to get an effect, to report and "whatever works".
Zirax-nefteservice has different strategy
We are ready to build in Russia and a number of CIS countries a high-quality logistics on HCl, to set up with subsequent scaling of modern domestic acid treatment service and to invest in infrastructure that will allow to increase the volumes of the market, to present consumer value for our clients and will allow the country to manufacture more gas and oil on systematic basis. We believe that we have all the conditions for establishment of our own market of acid reagents for stimulation of oil recovery under zhich qll investments into production, logistics, "acid" infrastructure, preservation of scientific knowledge, research and development, job creation and benefits for customers-all this will remain in Russia.
At the end of 2010 Zirax together with Zirax-Nefteservice started to produce a number of modern acid compositions of FLAKSOKOR ™ series, which in over 3 years of application at a number of deposits in the South of Russia and Tyumen region have demonstrated their efficiency on stimulation of oil inflow. At a number of wells the efficiency on the increasing of debits amounted to 100% with duration of effect for a period of more than six months and more than 90% of success. At an average cost of consumption of acidic compounds per well from 500.000 to 1, 000000 roubles (depending on the injected volume) the treatments carried out by Zirax-Nefteservice on 2013 were returned by our customer within a week.
In addition I would like to say one more thing. According to measurement of the oil service market, Zirax is quite young company. In the current year we celebrate our 12th anniversary only and our service subdivision is only 4 years old. But during this time we have managed to do what the world-known companies were achieving for years. We identified for ourselves the key product areas in which we would like to become industry leaders, clearly focused on the principal business segments, we have a long-term strategy in Russia and abroad for a period of no less than 15-20 years.
I would also like to say that it will take 2-3 years for us to take a place minimum in the list of first 10 international service companies whose names are famous to everyone now, the manufacturers of high-purity salt systems and HCl compositions for stimulation of oil production. Zirax LLC is a rapidly growing and flexible company. We promptly respond to any customer's requirement, we are quick in decision making and we are the young and ambitious team.
This makes us different and provides us with the advantages. So, we will always have our specific value.