Sorbent Makes the World Clean!

"We Make the World Clean!"– that is how the motto of the Sorbent company sounds. This goal has remained unchanged for almost 75 years now. In August 1939 the enterprise was established on the basis of only one workshop which produced pelleted wood-based activated carbon. Nowadays Sorbent OJSC produces more than 35 brand names of activated carbons based on charcoals, mineral carbon coals, coking coals.
And these have always been the clients (the state and other customers) who determined the specific features of the company's production activities. Thus, for instance, in 1942 the company started commercial production of gas masks and adsorbent materials. This served as the basis of designing and manufacturing individual respiratory protective equipment (IRPE).
As of today the range of the company's products includes more than 50 models of IRPE. During 1990s commercial production of coagulants was commenced. Their modified types, along with the activated adsorbent carbons paved the way for design, pilot and commercial production of water treatment facilities and complexes of man-made accidents elimination and containment.
These days Sorbent OJSC is the Russian leader in activated carbon production. The business has unique equipment allowing it to produce goods which meet international standards. Sorbent produces more than 35 brand names of activated carbons ranging from the most complex catalysts for gas-protective equipment up to sorbents designed for absorbing oil spills, soil fertilization and melioration. The company offers a broad variety of high-end personal protective equipment and Drager special equipment for firemen and gas rescue teams.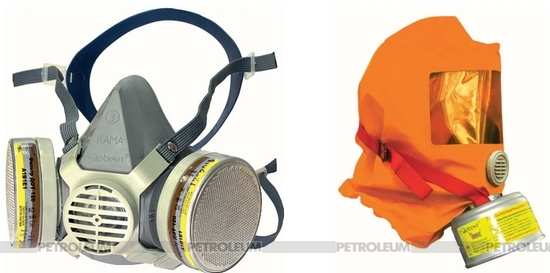 The company activities have been oriented to manufacture high-quality products and implement technologies which assure environment protection, occupational safety and human health protection against adverse effects. The company's products are helpful in prevention and mitigation of the consequences of man-caused emergencies and natural disasters.
The range of Sorbent products includes several groups of products:
activated carbons based on charcoals, mineral carbon coals and coke;
chemical adsorbents and catalysts based on activated charcoals;
coagulants;
individual respiratory protective equipment (IRPE);
filter sheets;
water purification plants (mobile and stationary ones) with throughput capacity up to 600 cubic meters per hour;
RODNIK final filters for potable water (domestic and industrial).
Sorbent OJSC is a business with complete production turn-round. The company has a quality management system in place, which meets GOST R ISO 9001-2001 and GOST RV 15.002-2003 and assures quality control of the manufactured or released products at all phases of the product life cycle.
Additionally, the quality of the products is controlled by the company's quality control department and by a military representative of the Ministry of Defense of the Russian Federation, which assures compliance of Sorbent's products with high global standards. All products of Sorbent OJSC have been certified, and some IRPE products have been certified abroad and have EU compliance certificates.
Availability of enhanced research and manufacturing base enables research, development and engineering works as well as technological development of current and new types of adsorbent materials and their derivative products, IRPE, coagulants, water treatment plants and new models of domestic filters. Creation of new and development of existing adsorbents are coordinated by the Scientific Council onAdsorption under the Russian Academy of Sciences.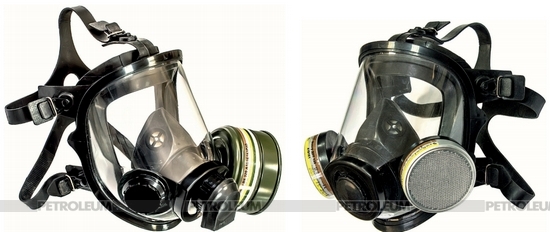 In 2005 Sorbent OJSC entered Kazakhstan market, and that was the time when Sorbent-Volish LLP was incorporated. At the initial phase the company was focused on the people of Kazakhstan in order to protect their respiratory organs against chemical effect using IRPE (individual respiratory protective equipment). Later on governmental institutions and private organizations became the company's clients. With further development, Sorbent-Volish started supplying goods and raw materials to the Kazakhstan market including activated carbons based on charcoals, mineral carbon coals and coke, which are applied for water treatment and used in other industrial applications in various sectors.
Sorbent-Volish LLP is aggressively expanding its presence on the market. Its products are highly demanded by oilfield workers and miners, where there is a need to assure safe working conditions. Specially for oil and gas industry the company has developed and improved production of adsorption means for oil spill response operations and for containment and adsorption of petrochemicals (emergency response box with a kit of adsorbing means and protective equipment). For protection of industrial personnel of the oil and gas sector Sorbent-Volish LLP offers series of modern filter gas masks fitted with a MAG panoramic glass mask with mask size fitting all head sizes and equipped with filters of the brands DOT® and DOTpro, which assure effective application-specific or all-round simultaneous protection against several classes of hazardous substances.
For protection purposes during fire or in emergency situations involving penetration of toxic substances into the working zone air, Sorbent-Volish LLP offers a broadly acknowledged gas and smoke protection package GDZK-U, which meets modern requirements of fire safety and civil protection.
Filter gas masks of the VK series are innovative products "of dual use", which are designed both for covering the needs of civil defense and for organization of safe work conditions at businesses with harmful occupational factors. Application of "dual-use" gas masks of the types UZS VK and MZS VK at facilities of a chemical complex contributes to considerable reduction of costs pertaining to maintenance and disposal of RPE.
Specialists of Sorbent-Volish LLP provide assistance in the matters of selecting and maintaining respiratory protection equipment, organize training seminars, conduct consultations in matters of developing corporate standards and requirements to personal protection equipment and other aspects of safety and human health protection at industrial facilities of oil and gas sector.
At the Kazakh market the clients of Sorbent-Volish are defense and law enforcement agencies, the national companies like KazMunayGaz, Kazakhmys, Kazphosphate, KazZink, KazTransOil, Atyrau Oil Refinery, Kazakhstan Temir Zholy. Currently the companies cover 75% of Kazakhstan market's total demand. This is a good indicator of high-end collaboration! There is no doubt that the list is going to be further expanded. Especially as the company, in a long-term run, is planning to build a factory in Kazakhstan to produce gas masks. This will be a start of a domestic brand product with inscribed "made in Kazakhstan" words on it. For that purpose negotiations are now going on between Kazakhstan government authorities and the Russian side.
Customers of Sorbent-Volish deservedly appreciated the long-term work experience, high production capacity and scientific potential, advanced technologies and guarantied quality of its products. You may also assess the company on your own! Shipment ranging from a single item (trial sample) up to dozens of railway cars with products. Samples of activated carbons and coagulants are shipped free of charge. Products can be shipped all over the Russia's territory, to FSU and other foreign countries: by railway transport (railway cars, containers, freight baggage); trucks; customer pickup.
All additional details about the range of products and terms of collaboration can be obtained from the office of Sorbent-Volish LLP
15 Al-Farabi street,
Nurly-Tau Business Center,
block 4 B, office 707, 708,
Almaty, Republic of Kazakhstan
Tel.: +7 (727) 311-53-56, 311-53-57