Thuraya Technology Serving Off Shore Oil Operations
Thuraya Telecommunications Company, a leading Mobile Satellite Services operator improved its service and solutions in Kazakhstan market through the help O'PLUS TELECOM company, Thuraya's Offical Gold Service provider in KZ.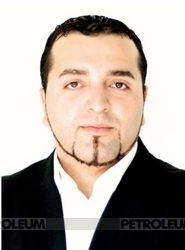 During our recent interview with Tanat Rahimberdiyev (O'PLUS TELECOM Managing Director)and Nabil Ben Soussia (O'PLUS TELECOM Group Regional Director) they briefly informed us regarding the following changes that will transpire with Thuraya's services and solutions.
- How can Thuraya help off shore oil operations?
- T: Thuraya systems are widely used in maritime and off shore oil & gas operations. Thuraya offers voice communications for boats by the mean of different innovative solutions with adapted price plans. Thuraya also offers data connection for off shore operations allowing a full range of different applications going from simple internet access to secured VPN and even remote video surveillance and video conference.
- What differentiates Thuraya offer from others available in the Market?
- T: Thuraya developed an attractive offer for this vertical market to answer the needs of the users based on partnership relation with them to come with tailored solutions and price plans to help them to increase the efficiency of the operations. Thuraya offers today a solution with very low CAPEX, easy to install and remove. We offer today pricing plans for main operations, backup solutions as well as more complex pool billing for companies with big fleet. Apart of the mentioned above, Thuraya offers very flexible prices with as low commitment as one month. Which makes the solution unique for work boat operations and for seasonal work.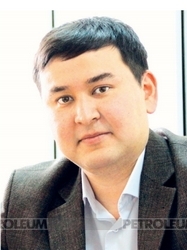 - What is the role of O'PLUS TELECOM in this offer ?
- N: O'PLUS TELECOM is a leading satellite service provider, a Thuraya's gold partner. We work together with Thuraya for the last 12 years and we develop our own offer based on Thuraya technology by adding our in house developed solutions. We are the local partner in Kazakhstan that has the duty to ensure the best service to Thuraya users and adapt the satellite terminals to build a turnkey solution that helps the market to take the advantage of it.
- What solutions do you offer ? and How it helps the market ?
- N: We developed a range of solutions to bring answers to our customers need. For maritime operations, we offer enhancements to the Thuraya network by adding TCP acceleration and compression tools that give a user experience as if you are sitting behind a 3 Mbps link. At the same time we offer secured VPN connection to assure the integrity of the information that can be sensible in such markets. We also offer tools of management and control for the IT and operations management in order for them to run smooth operations and control their budgets.
One of our in house solutions allows oil companies to have a welfare solution without congesting their professional network. Our compression tools help companies to save in their operations cost without compromising the quality. We put in the disposal of our customers solutions for video surveillance and videoconferencing, that allows them to bring the expertise from the Head quarter in Kazakhstan or even in Europe or US without sending highly qualified and very expensive staff off shore. It also allows a better reporting from the remote locations to the management.
Our tracking solutions can help in fleet management and security purposes also. All those solutions are developed taking care of the specificities of the satellite network and are tested and accredited by Thuraya technical team.
- Conclusion: message to the industry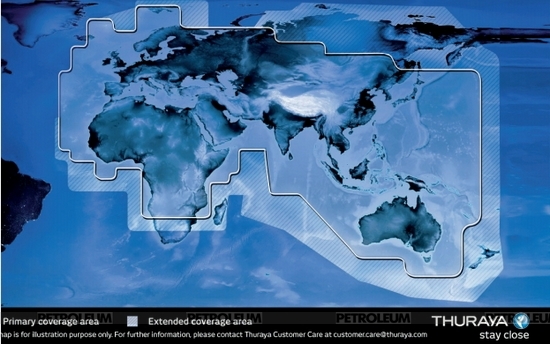 - T: We are working every day in partnership with Thuraya to offer the best technology and features. We have today very attractive products and offers. The Thuraya SatSleeve is one of the latest product to come to our market. It might not be the best adapted solution for the maritime environment but it shows the development of the products portfolio and many other products are to come and we are committed to always offer the best for Kazakhstan operations.
A lot of efforts were made to satisfy our customers and to make the oil & Gas operations more efficient. We invite all the companies to take advantage of all the new technologies we have at their disposal and to discuss further requirements.
O'PLUS TELECOM – Exclusive international service provider of adapted satellite communication solutions
O'PLUS TELECOM is an IEC Telecom Group subsidiary, one of an elite group of companies that is able to deliver corporate grade satellite telecommunications and their multiple applications on a regional & global basis, with facilities across Europe (Paris, Bristol and Oslo) Africa (Pointe-Noire ), the Middle-East (Dubai and Abu-Dhabi), Central Asia (Kabul and Almaty), South-East Asia (Singapore). Trained engineering and technical staff in these strategic locations are providing comprehensive fixed and mobile solutions covering secure and commercial satcoms and networks on a 24/7 shift, and custom made geo-information services through www.traksat.com to Oil and Gas companies, Government, Enterprise, UN & NGOs, Mining, Maritime and high quality broadcast solutions to the media through www.quicklink.tv. Please visit www.oplus.kz for more vertical applications on demand.