Safety Net for the Oil Industry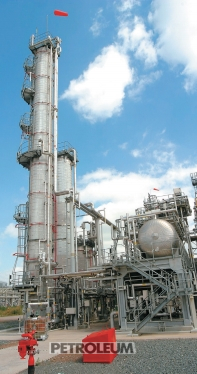 Kazakhstan's oil and gas industry is going through a rough time. Depletion of the resource base has been aggravated by the oil price crash on the global market. In a nutshell, oil companies operate with razor-thin profit margins, the future of the Kashagan project is still unclear, and the industry that until recently used to be a donor of the national budget is desperately asking for government subsidies.
Price deadlock
Ambitious forecasts about Kazakhstan's oil sector producing millions of tons of oil by 2020, making the country one of the world's top-five oil producers, are a thing of the past. In the autumn, the Energy Ministry changed its oil production forecast for the current year from 80.5 to 79.5 million tons (a reduction of 1.2%). The forecast was adjusted as a result of the plunge of the global crude oil prices. Uzakbai Karabalin, First Vice Energy Minister, said the forecast for 2016 became more conservative, "as the price of oil has changed. As a result, the costs were affected. With the price of $40 per barrel, the forecast is 77 million tons. With $50 per barrel, it is 79 million tons, even up to 80 million tons, and with $30 per barrel, it is 73 million tons."
Targets for the coming years have also become more modest. "According to the Energy Ministry, oil production in 2016 will reach 77 million tons, eventually growing to 92 million tons by 2020. This is 3.8 million and 12 million tons less respectively compared with the previous forecast," said Marat Kusainov, Vice Minister of National Economy during the presentation of the 2016-2018 budget in Mazhilis, the lower house of the Kazakh parliament.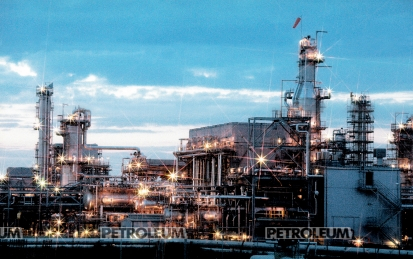 Thus, the oil production forecast for 2020 was reduced by as much as 11.5%. Although back in February, Uzakbay Karabalin said that Kazakhstan stood by its commitment to start increasing oil production in 2017: "It should be noted that despite a decline in oil production during the reporting period, Kazakhstan still has plans to increase oil production. In 2017, we expect to increase oil production to 86 million tons and 104 million tons in 2017 and 2020 respectively. Mostly this increase will be fuelled by the expansion of Tengiz Field and resuming offshore operations at Kashagan Field," Mr Karabalin said at the time. Yet, H1 financial results forced radical changes in the plan.
In the first half of 2015, net earnings of the national company KazMunaiGas (KMG) declined by 4.4 times compared with the same period in 2014, plummeting to KZT 75.7 billion. According to KMG's financial statements, the value of the company's assets during the first six months declined by 1%, from KZT 8.84 trillion down to KZT 8.75 trillion. In the same period of 2015, its main upstream asset, KazMunaiGas Exploration Production, reported net earnings of KZT 2.9 billion under IFRS, which is 72 times less than in the same period last year.
"The decline in net earnings is the result of smaller revenues and the devaluation of tenge in 2014," the company explained. In January-June 2015, revenues totalled KZT 241 billion, or 48% less than in the same period in 2014. "The revenues have declined mostly due to a 47% plunge of the Brent oil price: from $108.9 per barrel in H1 2014 to $57.8 per barrel in H1 2015. Another reason is a 52% decline in the average price on the domestic market: from KZT 48,000 per ton in H1 2014 to KZT 23,000 per ton in H1 2015," the company said. Production costs in the first half of 2015 reached KZT 109 billion, or 23% higher than in the same period of 2014, mainly due to increased remuneration of the production facilities personnel.
And even though KMG EP managed to report a profit in H1 2015, its upstream subsidiary OzenMunaiGas reported losses of KZT 114 billion for the same period.As KMG EP's management said back in late July, annual losses may total KZT 125 billion.This is despite the fact that OzenMunaiGas produced 21,000 tons more oil than planned in H1 2015.
EmbaMunaiGas, KMG EP's second subsidiary, may finish the year posting losses of KZT 24 billion, according to Kurmangazy Iskaziyev, CEO of EmbaMunaiGas. "Because the country's budget is based on the price of Brent crude oil, at the beginning of the year the government ordered to prepare the budget of KMG group of companies based on the price of $50 per barrel. Contrast this with EmbaMunaiGas's production costs of $66 per barrel. It means that we may well post annual losses of KZT 24 billion," said Iskaziyev.
"Payroll costs make up 22% of our company's production costs, taxes, including export taxes, make up 32%, plus downstream costs. How long will the company be able to operate with negative profit margins, even meeting its production plans? One or two years, and then we will go bankrupt," Iskaziyev explained. According to the CEO of EmbaMunaiGas, the company has high upstream costs as it continues to rely on old and marginally economic fields.
MangistauMunaiGas, the Chinese-Kazakh venture, reported net earnings of KZT 24.34 billion for January-September 2015, which is 4 times less than in the same period last year. Revenues declined by half down to KZT 193.562 billion, gross profit – by 2.4 times down to KZT 107.714 billion, profit before tax – by 4.4 times down to KZT 27.885 billion.