Accident Free Perfomance. Safety is a key to efficiency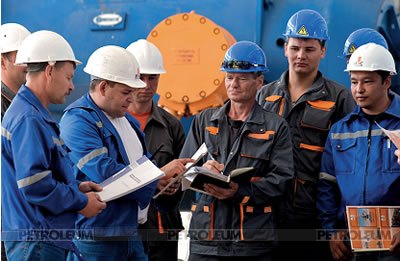 «Buiding tomorrow's innovation». This laconic slogan well reflects the ideology of JSC Меchstroyservice. And not only in the production sphere. Innovations, in fact, are not only the purchases of state-of-the-art machines and equipment, application of new technologies and advanced methods of work on the construction project. It means also a new conceptual approach to organizing labour on each workplace, taking responsibility for safety and health of each employee. In this regard, JSC Меchstroyservice follows the example of its clients and partners, widely uses experience of such international companies as ТCO, Shell and Аgip, applying the high international standards of quality in rendered services and organizing safe working conditions.

As a matter of fact, without achieving such level, it would be impossible such fruitful cooperation with the leading international companies. Therefore, the Health, Safety and Environment (HSE) program has been introduced and operates for many years in the company, which is built on a complex approach to occupational health and safety standards.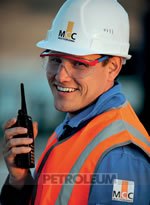 «Construction business bears in itself many accompanying risks,» says Rinat Kasymov, General Director of JSC Меchstroyservice. – Therefore, safety issues are an unconditional priority for us under organization of any labour process and, without exaggeration, a basis for the whole our business. Safety issues are in the focus of permanent attention of leadership. Under fulfilment of any project, as a good example of HSE performance serve the heads of projects and technical and engineering employees. We wish our workers to safely return back to their families after a working day, without any damage caused to their health. This is a priority number one. Therefore, no employee can start to work without studying safety rules on their workplaces and receiving appropriate instructing. Our managers constantly conduct trainings on occupational health and safety locally, on the construction projects and in labour collectives. HSE performance without failures and serious accidents are the important components of the company's activity to which is given a primary importance. The goal of the linear head is to inform each worker about safety standards so that to follow them would be an internal need for each our employee. This brings good results. At present, our company is one of the leaders in organizing safe working conditions.