Prices Over the Long Term to be Driven by Market Supply and Demand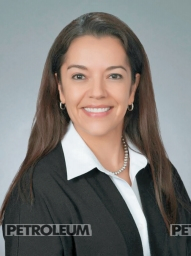 Cheryl Gomez-Smith, Managing Director of ExxonMobil Kazakhstan Inc., responds to questions of Petroleum
– Exxon Mobil Corporation, which came to Kazakhstan in 1993, is one of the first investors in our country. How would you describe the strategy of your сompany's activities in Kazakhstan today given the changing situation in the global market?
– As the world's largest publicly held oil and gas company, ExxonMobil has a diverse and balanced portfolio of high-quality resources, projects, and assets across our upstream, downstream, and chemical businesses.
Kazakhstan is an important part of ExxonMobil's global portfolio. ExxonMobil started here in 1993, becoming one of the first major Western oil companies to invest in the newly independent Republic. Today we are one of Kazakhstan's largest foreign investors, with investments surpassing $16 billion.
In regards to our projects in country, we are proud to participate in the Tengizchevroil (TCO) project that brings so much value to the Republic of Kazakhstan and look forward to its next development stage – the Future Growth Project.
Secondly, Kashagan will have a production life of decades and is expected to contribute billions of dollars in revenue to the Republic of Kazakhstan in terms of taxes and share of production. Currently all are focused on safe and successful start-up of Kashagan planned for October this year. We also look forward to future phases of the project development.
Finally, we are pleased that CPC expansion is taking place to more than double the throughput capacity. CPC expansion is critical for transporting additional Tengiz volumes, as well as the upcoming Kashagan crude. Therefore, CPC is vitally important for Kazakhstan's economy.
Last, but not least, our company is an active supporter of community programs in Kazakhstan. Health, education and community development are at the core of our social investments.
At ExxonMobil, we believe that Kazakhstan is one of the key regions in the world to help meet the world's growing need to expand energy supply in the long-term.
– You mentioned the growing global demand. What will the world's energy needs look like in future and where Kazakhstan will be standing in this?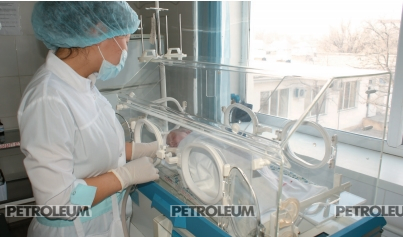 ExxonMobil supports the Atyrau Regional Perinatal Center
– Answering this question begins with recognizing the fundamental forces that continue to shape long-term energy trends around the world. These forces include population growth, demographic shifts and economic expansion.
With more people using energy to improve their lives, we estimate that global energy demand will be 25 percent higher in 2040 than it was in 2014. Meeting energy demand safely, reliably and affordably – while also minimizing risk and environmental impact – will require advanced technology and expanded trade and investment. It will require innovation. And it also will require smart, practical energy choices by governments, individuals and businesses.
Since its independence, Kazakhstan has significantly increased production of its oil resources and more importantly has established a path to continue to do so. ExxonMobil is privileged to have contributed to that path.
– How did the plunging oil prices impact the operations of such a large company as ExxonMobil?
– ExxonMobil believes prices over the long term will continue to be driven by market supply and demand, with the demand side largely being a function of global economic growth. Crude oil and natural gas markets have a history of significant price volatility. To manage price-related risks, ExxonMobil evaluates annual plans and all investments across a wide range of price scenarios. The company's assessment is that operations will continue to be successful in a variety of market conditions as a result of its approach to disciplined investing, expense management, strong project execution, and asset enhancement programs.
We are focused on the long term and our deliberate investment approach is designed to manage the ups and downs of volatile economic cycles. We have the financial discipline to continue to invest in attractive projects to find innovative and sustainable ways to supply energy.
– ExxonMobil Kazakhstan Inc. is a platinum sponsor of this year's SPE (Society of Petroleum Engineers) Conference. Why is this conference important for you?
– ExxonMobil is a long-time supporter of SPE worldwide. Over a thousand of our employees are SPE members and we have several serving in leadership roles at SPE around the world.
The SPE Annual Caspian Technical Conference is an important platform for exchanging knowledge and discussing pressing issues of the industry. SPE sees the Caspian region, and Kazakhstan in particular, as an area of importance for the global energy industry. This year's conference will focus on changes that are needed to ensure local oil and gas industry is technically and commercially competitive in the new business reality.
We are privileged to support the Astana SPE Chapter and to be one of the contributors to the growth of SPE in the Caspian region. To strengthen our contribution to the development of SPE in the region, ExxonMobil's senior specialists will be leading some sessions of the conference.
– Please tell us about yourself. What drove you to choose the oil and gas business and ExxonMobil for your career?
– From a young age I had an interest in how things were made. My father was a maintenance foreman and I used to enthusiastically watch his works. My parents were the hardest working people I've ever known and they raised me with a similar work ethic. In addition, my favorite subjects in school were math, science, and technology. By the time I graduated from high school I was determined to choose engineering as a career path and solve real world problems.
My career began as a Facilities Engineer in Texas. Since then, I have held various technical and leadership roles in ExxonMobil's onshore and offshore assets throughout the world. I've also been exposed to many areas of the business with positions in facilities and reservoir engineering, construction, projects development and execution, as well as operations management. Every job I've had in my career with ExxonMobil has reinforced the value of hard work and more importantly, allowed me to discover the kind of leader I wanted to become.
Looking back, I was very fortunate to have teachers and mentors who supported continuous learning, fostered my interests, and fueled my ambition. I therefore, believe it is important to inspire young people, especially young women to consider technical disciplines and pursue careers in oil and gas. The world needs a talent pool that is able to meet future demands. I'm proud that ExxonMobil shares this belief and is committed to supporting STEM (Science Technology Engineering Math) related programs.