Investors and Akimat: an Insightful Dialogue
Nurlan Nogayev, Akim of Atyrau region, answers the questions of Petroleum magazine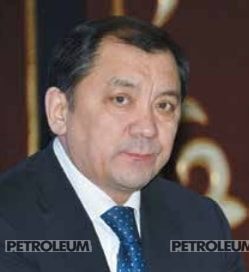 -Mr. Nogayev, in March there will be one year since your appointment to position of Akim of Atyrau region, how do you evaluate the results of this period? What has been done, which issues were not addressed due to lack of time or, maybe, the resources?
-Our main task is to implement the policy of the President Nursultan Nazarbayev, which is aimed at ensuring the sustainable economic development of the region. As a result of the work, which has been done over the past year, I would like to point out that more than 18 mln new jobs are created in the region and 11 thousand of them are permanent ones. Also, many infrastructural projects are being implemented to provide more favourable conditions for the economic development of the region. For example, 167.5 km of public roads, 15.2 km of which are of the regional significance, 57.4 km of the district significance and 94.9 km of inner and suburban roads were rehabilitated in 2016. Road construction works on reconstruction of the road of regional significance Inder-Karabau-Miyaly-Sagyz are continuing, 38.2 km were coated with asphalt within the frameworks of funds, allocated from the State budget, 22 km have been layed with foundation. Road works will be also continued in 2017.
In accordance with the plan of work execution, the construction of a bridge, crossing the Ural River in Makhambet village is being continued.
Also, I would like to mention the development of agriculture, where the volume of gross production in 2016 has increased, compared to 2015. Agricultural co-operatives are being created.
I think, it is necessary to point out that we pay special attention to the social sphere, too. In the past year, several social facilities were put into operation, and also the basic technical equipment was provided.
This is only a part of ensured works.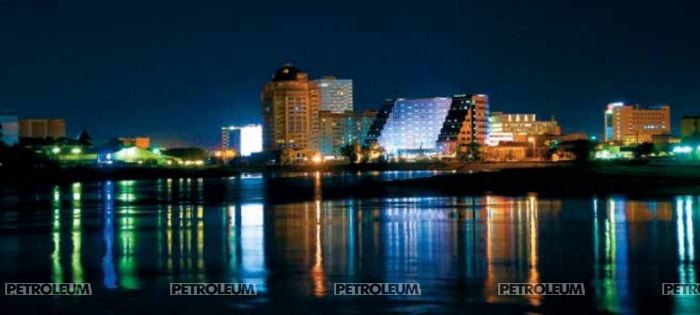 -What is the social and economic situation in the region now?
-Last year, the industrial output volume amounted to 4 433.1 bln KZT, index of actual volume totalled to 102.2%.
The mining production amounted to 3, 907.5 bln KZT. The index of the actual volume of output amounted to 102.0 %.
33.7 mln tons of oil and 15.8 bln m3 of associated gas were produced, which amounts to 104.0% and 104.6%, compared to the indicators of 2015.
As to the processing industry, the volume of industrial output amounted to 468.7 bln KZT, or 104.4% compared to 2015 indicators.