«Tengizchevroil» LLP's Future Growth Project - Wellhead Pressure Management Project (FGP-WPMP)
FGP-WPMP are two integrated projects that are being executed simultaneously to expand Tengiz production and to maintain full production rates at the existing Tengiz facilities. One of the global energy industry's largest major capital projects, the FGP-WPMP is anticipated to increase Tengiz crude oil production capacity by approximately 12 million tonnes per year, raising TCO's total production to around 39 million tonnes of oil per year.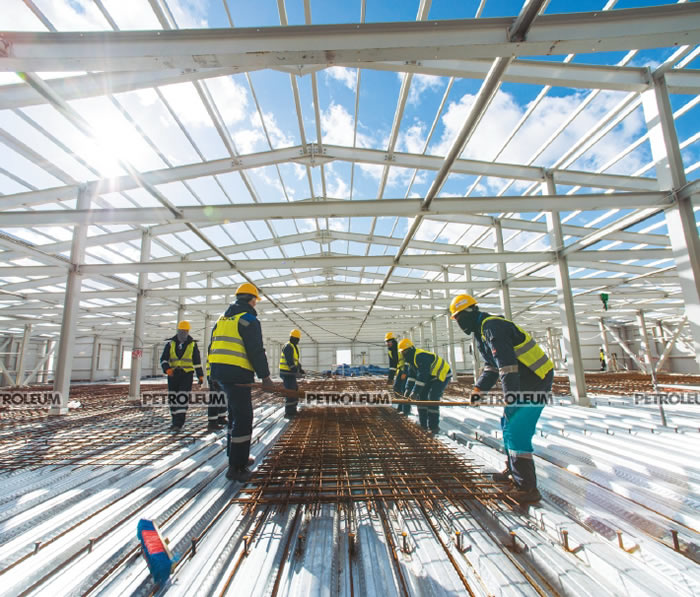 The FGP plants will not produce sulfur; the natural gas containing hydrogen sulphide will be re-injected into the reservoir to maintain reservoir pressure. The expansion is also being designed and constructed to operate with the latest technology to reduce air emissions.
The FGP-WPMP involves the construction and installation of new facilities including:
New crude oil production wells and a gathering system plant for oil and some gas processing
A 3GI plant for re-injection of natural gas that contains hydrogen sulfide
Facilities to keep the existing Tengiz plants full by lowering the flowing well head pressure and boosting the pressure to the six existing processing trains
Facilities and services involved in the delivery of project components
In 2016, TCO Partners announced approval for the final investment decision of the FGP-WPMP, the next major expansion of the Tengiz oil field.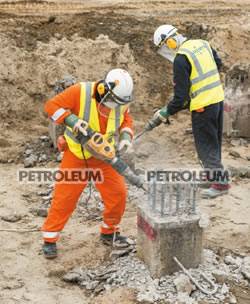 The main FGP-WPMP equipment will be fabricated in Kazakhstan, South Korea and Italy and pre-assembled into modules for transportation to Tengiz and final assembly.
More than 20,000 Kazakhstanis are currently working on FGP-WPMP in country, which is 92% of the total project workforce in Kazakhstan. TCO has engaged Kazakhstani entities to participate in FGP-WPMP in engineering, procurement and fabrication services and has pre-screened over 1,800 Kazakhstani companies to date. Pipe racks fabrication works commenced at ERSAI yard in Mangystau Oblast, Kazakhstan, in October 2016 and currently is progressing. The gas turbine generators fabrication is taking place in Italy. Project Logistics currently includes fabricating the module carrying vessels (MCVs) and transition pontoon barges. Tengiz infrastructure construction is progressing according to plan. Civil works continue to ramp up at the 3GP and 3GI construction sites.
Kazakhstani Content (KC) is a key focus area of TCO and one of its strategic intents. TCO believes that its objective is to develop the market of local suppliers of goods and services in Kazakhstan, which will meet high-level world standards.
TCO FGP-WPMP committed to proactively seeking and maximizing KC opportunities consistent with the Project safety, quality, schedule and cost objectives and building capabilities that are sustainable in Kazakhstan.
In accordance with the established registration and pre-screening process on FGP-WPMP, any supplier wishing to register with FGP-WPMP database is requested to send their initiative to the following email: fgpinfo@tengizchevroil.com.
FGP-WPMP engage with Kazakhstani and international contractors and suppliers for identifying and increasing KC opportunities.
TCO FGP-WPMP proactively encourages Kazakhstani companies to participate in FGP-WPMP works and actively supports efforts on establishing joint ventures/ partnerships between international and local companies via forums, workshops and introducing companies with TCO requirements.