KIOGE 2018 –Major Growth Drivers
The 26th Kazakhstan International Oil and Gas Exhibition and Conference - KIOGE 2018 took place in Almaty in the end of September. 252 companies from 15 countries took part in the exhibition, who demonstrated oil and gas equipment, automation systems, technologies for wells drilling and completion, equipment for processing and other industry innovations. 3583 specialists from 50 countries visited the exhibition.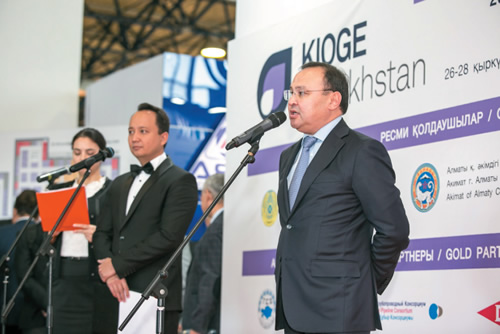 Currently, the focus of all participants in energy sector is oriented on such global challenges as climate change, geopolitical tensions in the world, digitalization of production and "smart" technologies. At KIOGE 2018, leading mining, oil and gas and oilfield services companies such as KazMunayGas, Tengizchevroil, North Caspian Operating Company N.V., Caspian Pipeline Consortium, Dow Chemical, Embamunaygas, Control Seal, Complect Armatura and Russian Export Center, as well as Baker Hughes a GE company, Fluor Kazakhstan Inc., Wabag, ILF and machine and engineering holding HMS Group presented the latest technological, engineering and software developments for oil and gas companies.
As part of business program of the exhibition, which was actively supported by flagship of national digitalization Embamunaygas JSC, 12 seminars from leading industry companies were held. Representatives of Tengizchevroil spoke about development of digitalization in TCO and introduction of intellectual field system, and North Caspian Operating Company (NCOC) spoke about achievements of the North Caspian Project over 25 years in terms of local content, noting that during this time the total amount of processed and transported cargo was about 1.2 million tons. Russian company Prosoft Systems and Kazakhstan company Tien-Shan Engineering during their seminars covered the topic of industrial automation. The partner of business program and seminar zone of Embamunaygas JSC presented at KIOGE a topical issue "Replication of concept "Digital Field".
For the first time, at KIOGE exhibition, with support and in cooperation with Union of Oilfield Service Companies of Kazakhstan –KAZSERVICE, B2B meetings were organized with FGP general contractors Tengizchevroil and Karachaganak Petroleum Operating (KPO). The following companies took part in the event: Bonatti, GATE, ISKER Group of Companies, Senimidi Kurylys, WOOD, Consolidated Contractors E & P Company. According to feedback from KIOGE participants, 70% of participants sent positive feedback, noted high efficiency and the need for data from B2B meetings. All participants noted format of open dialogue and 90% confirmed that meetings of this format are very relevant and are in demand within the framework of KIOGE.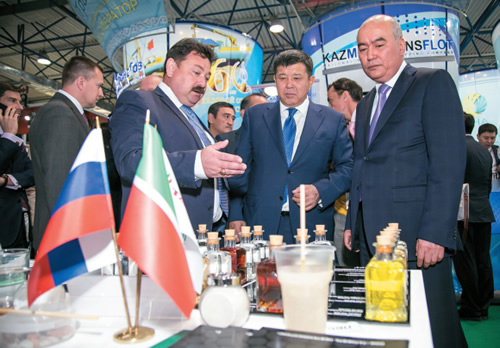 Simultaneously with the exhibition, KIOGE 2018 conference was traditionally held, in which 410 delegates from 197 leading international and domestic companies took part. Central theme of the conference was growth drivers in oil industry, around which issues of digitalization, changes in legislation, investment environment, oilfield services and transportation were revealed.
Experts of oil and gas industry paid special attention to new legislation of the Republic of Kazakhstan. According to Makhambet Dosmukhambetov, the first vice-minister of Energy, in the area of ​​subsoil use, investors are already becoming more active. This was achieved thanks to Natural Resources And Subsoil Use Code, which aims to simplify granting of right to subsoil use and attract investments for exploration of new oil and gas fields, as well as optimization of tax burden.
Another relevant topic of the conference was investment attractiveness of oil industry in Kazakhstan. The Deputy Minister of Energy of Romania, Julian Robert Tudorake, expressed interest in partnershipwithKazakhstan. "Romania has concluded many significant oil and gas contracts with Kazakhstan. Our country is the only major producer of hydrocarbons in Europe, and we intend to help Kazakhstan open the markets of Balkans and Europe. We want our producers to workin your country", said Julian Robert Tudorake. At the same time, he noted that about 80% of oil imported into Romania falls on Kazakhstan and Russia.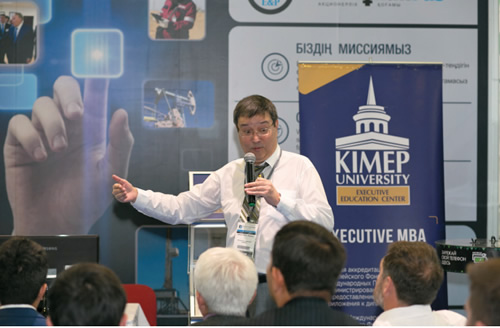 According to experts, such investment moods will bring additional income to the state budget. "Kazakhstan, together with participants in oil and gas market, will be able to receive a total income in the amount of from 1.3 to 2 trillion US dollars, with favorable investment and price factors. This creates an opportunity for new participants, as well as those who are already working in Kazakhstan, to find new points of growth for long-term development in the territory of the Republic of Kazakhstan", said Arman Satimov, Advisor to the Chairman of KAZENERGYAssociation.
Discussing the topic of digitalization, national company KazMunayGas, during the sessions, announced that it is actively and successfully implementing projects of intellectual field in its upstream assets. "Implementation of project "Intellectual field" will allow creating a full-scale automated system for collection of field data, optimizing operation of wells and field equipment through the use of intelligent control stations", said Kurmangazy Iskaziyev, Deputy Chairman of the Board for development, production and oilfield services of KMG. KazMunayGas selected 18 fields for digitalization, which are concentrated around 90% of all raw materials. It is planned to allocate 28 billion tenge for their modernization. This amount includes: creation of analytics center, improvement of field operation, starting from control sensors and ending with oil preparation. Introduction of the program "Intellectual field" on these deposits is planned to be completed before 2023.
Kazakhstan is actively working to open up fuel exports to Central Asia. This will be possible thanks to completionof modernization of country's refineries. According to Makhambet Dosmukhambetov, First Vice-Minister of Energy in the field of oil refining, modernization projects of Atyrau and Pavladar refineries have been successfully completed, and by the end of the year it is planned to complete reconstruction of Shymkent refinery. The volume of oil refining at the same time at all refineries will increase by 300 thousand tons per year. In the near future, domestic market will be fully provided with domestic petroleum products. And production of environmental K4 K5 class will allow Kazakhstan to supply fuels and lubricants for export.
KIOGE 2018 was held with official support of the Ministry of Energy of the Republic of Kazakhstan, Almaty City Akimat, ALE "Kazakhstan Association of organizations of Oil, Gas and Energy Complex "KAZENERGY", National Company KazMunayGas JSC, KAZSERVICEUnion of Kazakhstan Service Companies, and Society of Oilers Geologists of Kazakhstan (CONG) and diplomatic missions of participating countries.
Golden partners of KIOGE 2018 - Tengizchevroil LLP, North Caspian Operating Company NV, Caspian Pipeline Consortium JSC (CTC-K), Dow Chemical. KIOGE 2018 is organized by Kazakhstan exhibition company Iteca and its international partner ITE Group Plc (United Kingdom).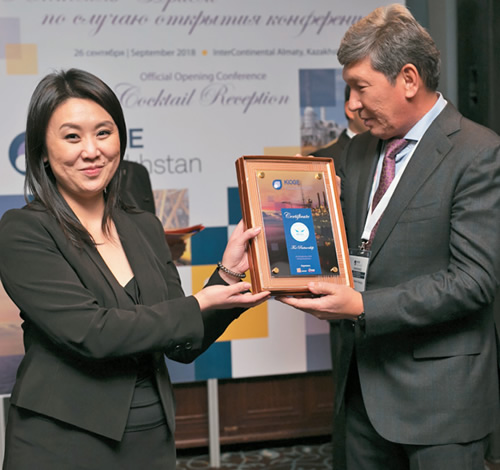 Provided by Iteca