Polyethylene Technology Solves Corrosion Challenge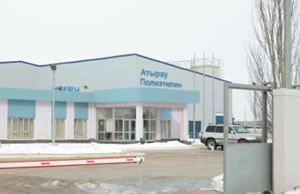 Pipeline corrosion is a major challenge faced by the oil and gas industry around the globe, as a corroded oil or gas pipeline presents a clear risk to the environment and represents a serious liability for the companies responsible.
The challenges associated with preventing the issue of corrosion is significant and obvious: with oil or gas moving through the pipeline, there is serious potential for the materials to wear down over time.
While coating and inspecting metal pipelines are two of the core corrosion prevention measures in the oil and gas industry, switching to other materials is another approach to the issue of keeping infrastructure secure. One alternative is using polyethylene pipelines.
Whilst conventional polyethylene pipelines are challenged by adverse temperatures, Chevron's PolyethylenePipe Plant in Atyrau, Kazakhstan, which was established in 2003, has pioneered the production of Polyethylene with Raised Temperature Resistance (PE-RT). In support of Tengizchevroil's (TCO) Future Growth Project-Wellhead Pressure Management Project (FGP-WPMP), the plant's management initiated a search across European suppliers for the most suitable raw material for a water injection system upgrade – a requirement for meeting relevant water injection specifications.
The Polyethylene Pipe Plant was tasked with the production of 20 kilometers of pipes for transporting produced water. Due to the toxicity and high temperature of the water, suitable technology that met the plant's rigid requirements needed to be sourced. After three years of rigorous assessment and evaluation, PE-RT Type II technology was selected. The successful implementation of this innovative material has marked one of the first applications of PE-RT technology in industrial pipes across the oil and gas industry.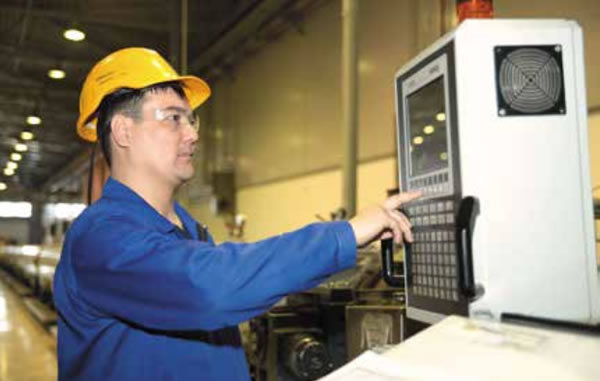 The advantages of plastics are that they show no corrosion and are resistant to many chemicals. They are flexible and easy to install (as "endless" pipe), are leak-tight by fusion welding and lightweight, which makes them easy to transport and to handle on site. High Density Polyethylene is known to have good mechanical strength at elevated temperature and is therefore often used in packaging applications requiring good high temperature properties. These materials are unique because they don't need to be crosslinked to deliver the desired Long Term Hydrostatic Strength at high temperature.
PE-RT type materials can be successfully used in domestic hot and cold water piping systems for most applications. The easy processing and outstanding material properties made these resins also particularly attractive for use in many industrial applications, where larger dimensions are required, and regular Polyethylene cannot be used or has temperature limitations. They also compete against high end engineering plastics, offering significant cost savings. These materials provide significant process advantages to the converters, allowing high line speed pipe production and providing excellent flexibility and ease of installation for the application.
The excellent weldability of these materials provides various opportunities to connect larger dimensions in industrial applications. Another example of this is the use in multi-layer structured oil pipelines on-shore and off-shore.
The use of PE-RT pipeline technology enabled the modernization of TCO's water injection system, enhancing the transportation of highly corrosive produced water (with high sulphur content) from Tengiz.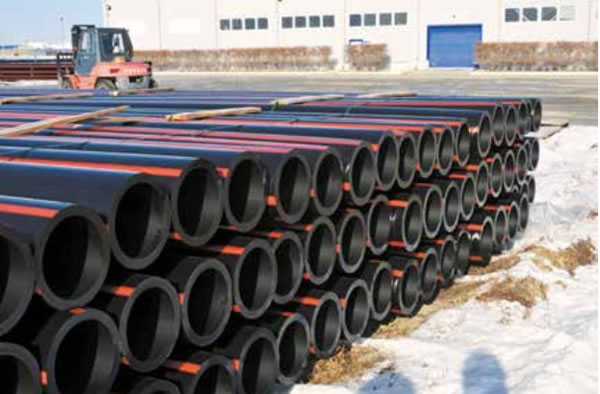 "There are many added benefits of using PE-RT. Its service life, of around 50 years, is approximately 10 times longer than of traditional pipeline materials. It is also less costly than metal pipelines which require cathodic protection, inhibitors and more regular inspection," said Yevgeniy Legin Commercial Manager of the plant. "Our use of this technology at TCO and FGP-WPMP is yet another example of we are using innovation to safely and effectively unlock opportunities."