Future of Geological Exploration: Automation, Artificial Intelligence, Cloud Technologies
Daniyar Bisengaliev, Lead Geophysical Engineer of Crystal Management LLP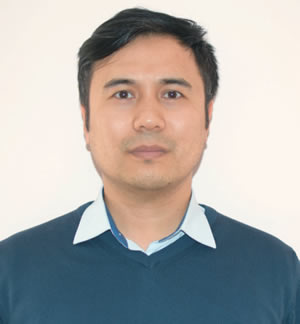 Bisengaliev Daniyar Lukpanovich.
An applicant for the degree of Candidate of Sciences (Gubkin RSUOG)
Lead Geophysical Engineer of
Crystal Management JSC
Tel: +7 707 761 66 65
E-mail: daniyar.bisengaliev@gmail.com
The growth of competition in all sectors, the instability of prices on the oil market, the significant dependence of countries on hydrocarbons, the need for other types of minerals and the depletion of traditional deposits set new goals in the oil and gas industry, in particular, in geological exploration. The task depends on the development of innovative and modern technologies based on automation, artificial intelligence and cloud technologies.
Nowadays, the market needs to increase productivity at lower production costs –this is feasible only with a comprehensive approach to the modernization of automation.
The increase in process automation leads to the improvement of technological processes and their stability, the human factor is reduced, production transparency is growing, which ultimately has a positive effect on the quality of work and leads to a multiple increase in profitability. Automation makes the technological process flexible, which allows to adapt and change to the market needs, and this is so important in a period of economic instability during crises.
Almost all tasks can be transferred to the software, but for this it is necessary to provide a quick input of information in the "language" of the computer.
This futuristic article aims to analyze the future philosophy of technology in geological exploration and asks a number of questions: Is automation possible in the intellectual environment of geologists and geophysicists? Will the creative element of this noble profession be lost? What about ethical issues related to process automation? How will the main geological exploration processes be automated (e.g. seismic data processing and interpretation)? Is it possible to analyze the prospects for presence of oil-and-gas in the area with the help of artificial intelligence?
The article raises not only a number of questions that the author will try to answer, but also set new directions in the oil and gas industry.
Modern geological exploration of hydrocarbon raw materials faces very serious difficulties, which require a new look at the oil and gas industry as a whole and IT technologies, the demand for Automation and Artificial Intelligence, in particular. The main problems that currently require a global solution:
The growth of competition in the industry.
Raw material market price volatility.
The country's growing dependence on energy.
The depletion of traditional fields.
Employment issue.