Oilfield Services Market: Numbers and Players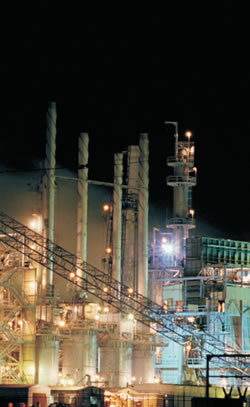 The recovery of world oil prices has revived the oilfield services market in Kazakhstan. Subsoil users increased capital expenditures and have begun to implement major investment projects. Accordingly, the number of orders from domestic service providers has increased.
In 2018, the active phase of the Future Growth Project-Wellhead Pressure Management Project at the Tengiz field with a budget of 37 bln USD was launched. As stated in the agreements of the shareholders of the Tengizchevroil joint venture with the government of Kazakhstan, at least a third of these funds will be received by Kazakhstani suppliers of goods, works, and services. To date, more than 2,100 companies have participated in the preliminary selection of Tengizchevroil, of which more than 400 companies have received contracts.
The Karachaganak Expansion Project with a budget of at least five bln USD has been launched. The Khazar and the Kalamkas-Sea projects will be jointly implemented in the Kazakhstan sector of the Caspian Sea. Also, the North East Ring Project is expected to be launched at Tengiz with a budget of 5 bln USD, within which 66 new wells will be drilled.
All this inspires optimism regarding the development of the domestic oilfield services market. Moreover, the provision of support to Kazakhstani producers of goods, works and services is provided for in the new Code "On subsoil and subsoil use," which entered into force in June 2018. In it, the increase in the share of local content is among the necessary conditions contained in subsoil use contracts. The Code establishes obligations for contractors to purchase subcontracting goods, works, and services under the procurement rules of customers.