Eni and Kazakhstan: Future-Oriented Partnership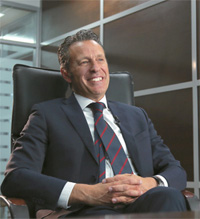 Interview to Petroleum by Luca Vignati, Eni Executive Vice President, Central Asia Region
Where do Central Asia and Kazakhstan rank in Eni's global business?
Kazakhstan and Eni have been a long-lasting energy duet since the Republic's inception, and today we cannot talk about one without involving the other one. Eni has been operating in country since 1992, and we have a sound and longstanding relationship with Kazakhstan. Kazakhstan ranks among the top five oil and gas producing countries in Eni's portfolio. The ranking speaks for itself. Eni is co-operator of the Karachaganak field and partner in the North Caspian Sea Production Sharing Agreement (NCSPSA).
Through the Isatay Operating Company, a JV where KMG and Eni are equal partners, we run exploration activities on the Isatay and Abay blocks. This makes Isatay Operating Company a pioneer as it is the first joint venture holding two licenses in Kazakhstan.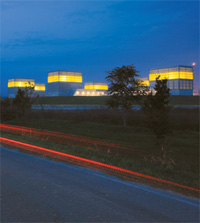 Moreover, we are expanding our activities to include renewable energy, and our first step in Kazakhstan is the construction of a wind farm (48 MW capacity) in Badamsha, Aktobe region. This project, the first wind farm developed and operated by Eni worldwide, is the result of an agreement signed in June 2017 by Eni, General Electric (GE) and the Ministry of Energy of the Republic of Kazakhstan for the joint development of renewable energy projects in Kazakhstan. The project, currently in the final design phase, is expected to start by the end of this year.
Thus, Kazakhstan is playing a key role in the Eni portfolio and we are confident that the presence of our company in Kazakhstan provides a valuable contribution to the country's economy and the wellbeing of its population.
As for the wider Central Asia picture, Eni is actively present in Turkmenistan and Pakistan. In Turkmenistan, the main development activity has been focusing on production optimization, with a massive number of wells drilled and worked over. We further increased the production optimization activity in 2019 by adding a third drilling rig owned by TurkmenNeft rig, thus additionally contributing to the Local Content development. The extremely complex field structure (multilayer and block compartmentalization) calls for a sophisticated geo-seismic reconstruction and a significant number of wells as well as the recompletion of wells.
Eni has been active in Pakistan since 2000, following the acquisition of British Borneo and, later, of Lasmo. Over the last 2 years, the upstream activity has been complemented by long-term LNG contracts and solar projects, currently in the execution phase. In this regard, I am pleased to mention the construction of the world's largest off-grid brownfield project (10MW) supporting Upstream Operations in the Bhit gas field.
Eni also holds a 2% stake in the Caspian Pipeline Consortium and a 5% interest in the Baku-Tiblisi-Ceyhan.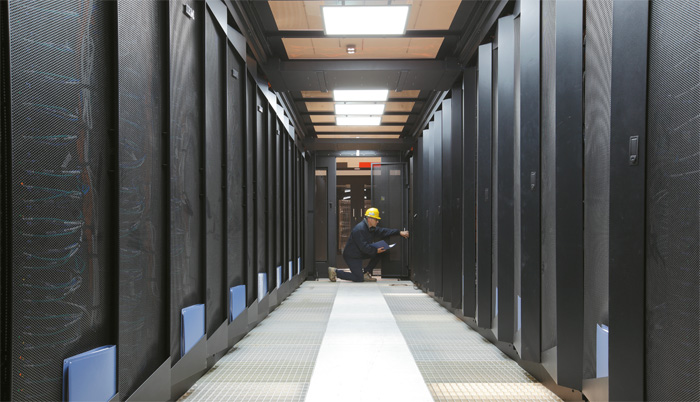 We know about the close partnership between Eni and KAZSERVICE, the association of oil service companies of Kazakhstan. Could you please tell us in more detail about this collaboration and Eni's work on localization of Kazakhstani projects?
Eni, as one of the largest investors, supports the policy of localization of goods and services. In addition to that, we believe that many Kazakh companies (contractors and suppliers) have gained tremendous experience in complex environmental working conditions, such as the ones that can be found in Kazakhstan, taking also advantage of top ranking IOCs (International Oil Companies)' collaboration and partnership, during the last decades. With this in mind, Eni has played an important role in organizing the Italian-Kazakh business meeting on strategic cooperation "Internationalization and Local Content 2.0" that took place in Ravenna, Italy, as a side event of the worldwide well-known Offshore Mediterranean Conference & Exhibition. The meeting was organized in collaboration with Confindustria (Italian Employers' Federation), Assomineraria (Italian Petroleum and Mining Industry Association), KazService, Atameken and KazEnergy. A follow up workshop was held at our headquarters, during which Eni's worldwide main projects, procurement procedures and possible partnership opportunities with a view of local content development were presented and thoroughly analyzed. Kazakh and Italian enterprises see many opportunities to work more efficiently by pooling their skills and knowledge.
Italian and Kazakh entrepreneurs received crucial information on economically feasible goods production, annual consumption and market volumes. We expect there will be more fruitful discussions at the Kazakhstan Energy Week in September 2019 in Nur-Sultan.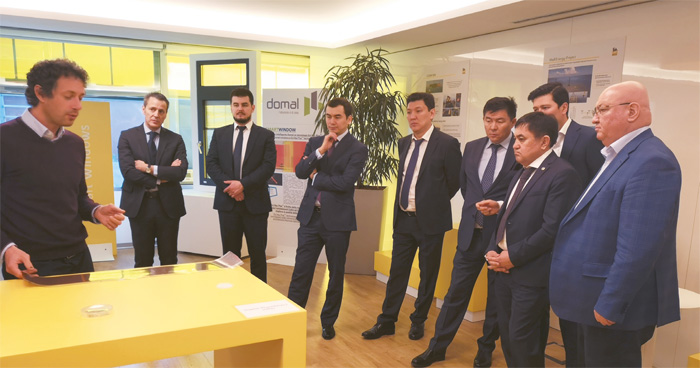 Eni is known worldwide as one of the leaders in the digitalization of the energy industry. Please tell us about your company's experience in this area. What is applicable in Kazakhstan from this experience?
Our business operates in 67 countries around the world, employing 31,000 people, and has followed a path of digital transformation for several decades: we have been using data for geological research and developing our own algorithms since the 1970s.
We launched the industrial supercomputer HPC4 at the Green Data Centre in 2018. It is one of the world's most powerful computing systems in the industrial sector. Eni's supercomputer provides strategic support for the company's digital transformation process across the entire value chain, from the exploration and development phases of oil and gas fields to the management of big data generated during operations by all of the group's productive assets (upstream, refining and chemicals).
We are deploying more than 150 projects that cover our entire value chain: for each physical asset, we create a Digital Twin enabling us to predict and control our operations in advance, in order to improve safety, asset integrity, performance and reduce emissions.
We see digital transformation as a way of constantly creating value, which improves access to energy, ensures the safety of our plants and workers, strengthens our economic and operational performance and speeds up operating and decision-making processes.
Our digital transformation covers our entire business model, involving people, technology and skills, and allows us to achieve extraordinary results: one example of this is Zohr, the largest discovery ever made in the Mediterranean Sea, which reached its production targets a year ahead of the original Development Plan, and only 27 months after the FID (Final Investment Decision).
In the long term, the digital transformation is part of a broader process of evolution that will make Eni even more integrated in its processes, as well as increasingly capable of combining emerging digital competencies with traditional technical skills, open to innovation, in collaboration with the most advanced technological start-ups, quicker in operational and work processes, and increasingly attractive to young talent.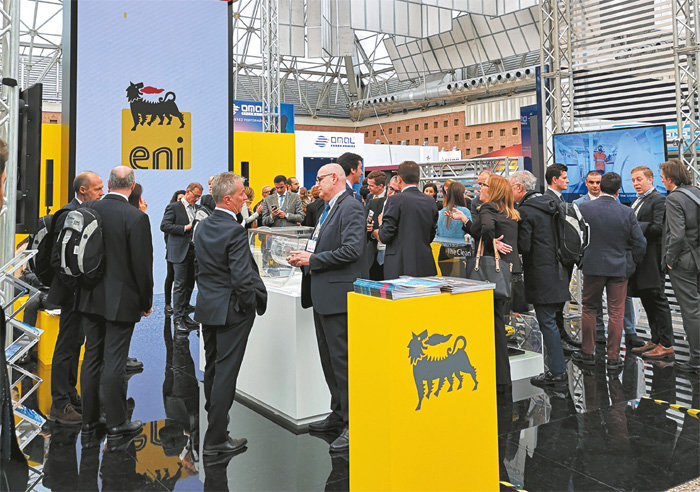 Eni has started implementing projects in the field of renewable energy in Kazakhstan. Is it a tribute to fashion or a really profitable business? Does this mean that Eni is competing with its oil producing units?
Eni is an integrated energy company and engages in oil and natural gas exploration, field development and production, and sells electricity, LNG and oil products.
Eni's business model is focused on creating value for its stakeholders, while facing a two-fold energy challenge: providing efficient and sustainable access to energy resources for local communities and combatting climate changes by participating in a global transition to clean, low-carbon energy systems. Therefore, Eni adopts a business model fuelled by the application of its own innovative technologies and the digitalisation process, leveraging on operational excellence, carbon neutrality in the long term and promotion of local development.
Eni has extensive experience in the renewable energy businesses, and the Energy Solutions Department creation in 2015 represents Eni's firm commitment to promoting a sustainable energy future, a journey that started 35 years ago.
To date, Kazakhstan still depends on coal for almost 2/3 of its electricity needs, but the country has a very significant potential in terms of wind and sun, and we believe that a large-scale implementation of these projects would benefit the current energy mix and contribute to the progressive decarbonisation of the power generation system, as outlined by the ambitious target of the Government.
What are Eni's plans for the Kashagan project? Are you planning to expand production? Is preparation for the second phase of the project ongoing? Are there any ideas on what to do with offshore gas?
The Operator has safely and successfully performed a turnaround of its onshore and offshore installations ahead of schedule, in April-May 2019. During this period, an important step was taken by converting two wells from producers to injectors, an operation that allowed the Operator to reach and exceed the full design capacity of 370 thousand barrels of oil per day. Further possible production ramp-up processes include the upgrade of the existing raw gas injection compressors, the debottlenecking of offshore and onshore facilities, and the laying down of additional pipelines between the facilities. These improvements, once supported by the government of Kazakhstan and the shareholders, will enhance production in excess of 450 thousand barrels of oil per day.
We are also pursuing near-term growth opportunities in other fields beyond Kashagan, such as the Kalamkas Sea field. Today the preferred option remains the joint development of the Kalamkas Sea – Khazar fields, (the latter being a CMOC JV), as it will maximize synergies and contribute to the economic viability of both projects. In the coming months, a field development plan will be submitted to the Authorities.
Additional development phases of Kashagan are currently being considered and investigated by the shareholders in concert with the Authorities. As witnessed, the O&G business environment has gone through major changes, you can name them evolutions or involutions, and Kazakhstan is not an exception to such changes. O&G developments are quite different from what they used to be; now they are characterized by a very strict capex discipline (and constraints) and a far smaller appetite for giga-size projects than in the past, leaving, therefore, space to a possible series of additional phased and economically self-standing projects, each of them adding cumulative value to the asset.
Also the gas market, both domestic and export, has a new attraction and interest, a different paradigm, I should say, moving quickly from a disposal concept to a highly demanded commodity: all that has to be - and will be - taken into due consideration in the additional development phases of Kashagan. I like to think and imagine that a newly discovered decarbonisation attitude is developing underneath as well, the gas being the transition fossil fuel, taking over oil.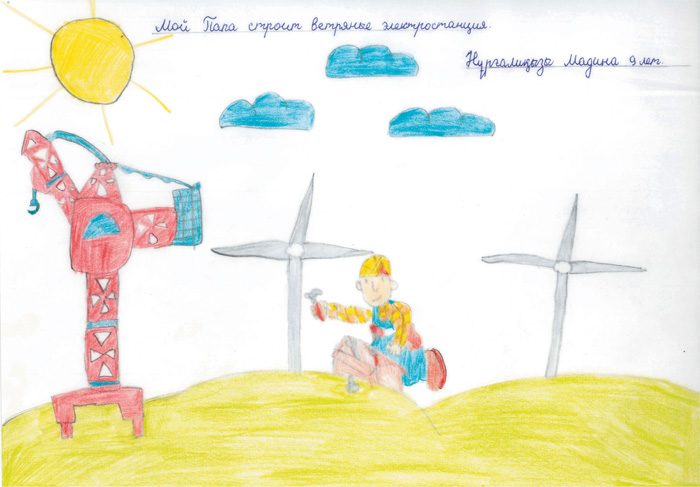 Last June Eni signed two Memoranda of Understanding in Nur-Sultan with KMG and the Eurasian National University named after Gumilyev. Could you please expand on this matter and tell us what would be the courses of cooperation with the Kazakhstani side under these two memoranda?
Yes, indeed, last June we signed two Memoranda of Understanding in Nur-Sultan.
Under the first MoU, Eni and KMG join forces to expand technological cooperation and exchanging best practices and know-how in the oil and gas upstream exploration and production sector. In addition, the agreement aims to assess the potential joint development of specific upstream projects and to work towards the human capital development and implementation of training programs for the personnel of the KMG Group's companies.
As for the second agreement, Eni, the Italian Embassy in Kazakhstan and the Eurasian National University L.N. Gumilyev, the leading Academic institution in Kazakhstan for higher education, also engaged in the teaching of foreign languages, inaugurated the opening of the Italian Culture Centre (ICC) at the University premises. The Centre was established to promote the Italian language and culture in Kazakhstan, through courses and other initiatives, with the goal of strengthening the relations between the two countries. The ICC was named after Enrico Mattei, the founder of Eni.
Our company has its roots in Italy, but we have always looked beyond the country's borders. We will continue to work and expand in Kazakhstan, implementing our vast portfolio of successes, lessons learned and experience in different areas.