The National Energy Report 2019 is Presented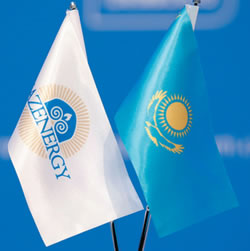 In the framework of the XII KazEnergy Eurasian Forum held in Nur-Sultan at the end of September (see Energy for the Future, Petroleum No.5-2019) the presentation of the next, third National Energy Report 2019, which, unlike the two previous documents, focused mainly on the challenges and problems the energy sector of Kazakhstan is facing today.
The National Energy Report 2019, developed by KAZENERGY Association, in a certain way, is the continuation of the two previous documents: NER-2015 (which presented a comprehensive analysis of Kazakhstan's energy sectors) and NER-2017 (which provided more substantive information for each of the industries in four areas – updated information, forecast, infrastructure, and technology). NER-2019 updates the data presented in previously published reports, revealing a wide range of statistical information in the assessment of the main trends and circumstances that have developed since the release of NER-2017. However, the approach to its preparation is somewhat different from that used previously.
First, this time the report is limited to such aspects as oil and petroleum products, natural gas, electricity, as well as the impact of the fuel and energy sector on the environment.
Secondly, the focus is on the main issues (facing the energy sector of both the world and Kazakhstan), which were more clearly manifested in the period after the publication of previous reports.