Oil for Belarus
Will Lukashenko buy oil in Kazakhstan?
At the end of January, President of Belarus Alexander Lukashenko signed a decree authorizing the government to hold negotiations with Kazakhstan on trade and economic cooperation in the field of oil and oil products supplies to Belarus, as well as to develop a draft agreement and sign it if an agreement is reached within the approved project.
Plants work not at full capacity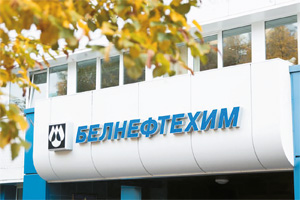 Belarus had to look for new sources of raw material supplies to its refineries after the state concern Belneftekhim failed to agree with Russian companies on the price of supplies in 2020. Due to the lack of contracts, shipments from Russia stopped in the first days of January. Later, Belarus was able to negotiate the purchase of 750,000 tons of oil with RussNeft, owned by Russian oligarch Mikhail Gutseriyev, but this amount is clearly not enough.
To prevent the shutdown of plants, Belarus began to import raw materials under one-time contracts in small batches. The first of the batches – 86 thousand tons from Norway – arrived in January to the Lithuanian port of Klaipeda, from where it was delivered by rail to the Novopolotsk refinery.
US Secretary of State Mike Pompeo, who visited Belarus in early February, promised to supply 100% of Belarus' oil needs, but at "competitive prices." "All you need to do is tell us and address us," – he told Belarusian leader Alexander Lukashenko.
Russia made a maneuver
Russia has been the leading supplier of oil to Belarus for many years. Every year, a new annual supply contract was agreed on in the last days of December, and every year the price of supplies became the subject of fierce discussions. But until now, the parties have always come to a compromise, through mutual concessions in both the economic and political areas. After all, Belarus and Russia are de jure members of the same Union state – a supranational entity founded in 1997 by the first Russian President, Boris Yeltsin.
However, in December 2019, negotiations on the price of next year's shipments reached an impasse. Although analysts and political analysts say that this was primarily caused by the Belarusian leader's unwillingness to integrate more deeply with Russia, so-called Russia's "tax maneuver" was cited as the official reason. Its essence is to move the tax center from oil exports to the well.