The situation on the labor market is changing dramatically
What professions will soon disappear in the labor market in Kazakhstan? And what will appear? How to learn to remain a sought-after specialist? What is the Atlas of New Professions being developed in Kazakhstan? These and other questions are answered by an expert in the field of education, General Director of BTS Education, and head of the Atlas of New Professions project, Sayasat Nurbek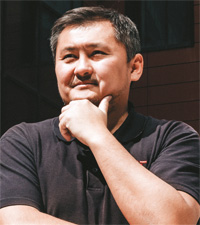 – Sayasat, please tell us how the idea of creating an Atlas of New Professions was born?
– For the first time, the idea of the Atlas was born in the Moscow School of Management SKOLKOVO and the Agency for Strategic Initiatives of the Russian Federation, when they conducted a large-scale Foresight of Competences 2030 study, which was attended by more than 2,500 Russian and international experts. They identified popular professions in 19 sectors of the economy.
Experts discussed technological changes, social and economic processes that affect the structure of work tasks, and built industry "maps of the future", using which they identified the demand for new competencies and built an image of new professions.
In Kazakhstan, the idea of the Atlas of New Professions will be implemented with the methodological support of BTS Education, together with the Ministry of Labor and Social Protection of the Population of the Republic of Kazakhstan.
– In what form will it be implemented: printed, in the form of an Internet portal, or in some other way?
– The Atlas will be published in different formats: printed version for schools and public institutions, cross-platform electronic: website and mobile application. For the younger generation, reading on the website may seem like a very boring idea, so the focus will be on the gamification of the mobile app.