Expert Insights into the Petroleum Resources Management System of the Society of Petroleum Engineers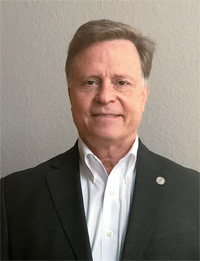 Interview with Dan DiLuzio, Global Reserves, Chevron, Society of Petroleum Engineers
– Mr. DiLuzio, could you please tell us about the SPE Petroleum Resources Management System (PRMS)? What are the benefits of utilizing it and where it has found its recognition as of today?
– Before I reply, I want to provide some background on my understanding and involvement in the update to the PRMS published in 2018 for your audience.
I have served on the SPE Oil and Gas Committee (OGRC) for over eight years (from 2011) in various capacities. I was honored to have served as Chair in 2014. I also led the PRMS-2018 update initiative, and I was a SPE Distinguished Lecturer in 2019-20 providing insight on the PRMS with a lecture titled «PRMS – Maintaining the Global Standard and Addressing Key Issues». It is with this SPE OGRC perspective that I'm offering my views now on the PRMS. Apart from my involvement with the SPE OGRC, I currently work for Chevron in the company's Global Reserves function. Previous roles include Corporate Reserves roles at Newfield and Shell and subsidiary reserves roles at Total.
To address your question on PRMS, it provides a set of definitions and fundamental principles for the evaluation and classification of petroleum reserves and resources that are naturally occurring. The PRMS specifically focuses on the resources evaluations on those quantities that can be potentially recovered and marketed by commercial projects. The PRMS provides a consistent approach to estimation of quantities, evaluation projects and present a summary of the resources within the classification framework.
In my perspective, the benefits of using the system, is that it provides a very good understanding of the portfolio of hydrocarbon projects that are available to an entity for internal project and portfolio management while also providing transparency for external reserves and resources reporting.
The system utilizes a project-based approach that allows for an assessment of a project's chance of commerciality. The PRMS recognizes the various stages of a project's maturity and also its range of potential resources outcomes. PRMS recognizes contingencies for those projects which are not yet commercial and also accounts for a range of petroleum recovery uncertainties that allow for granular project management. It also accounts for the criteria elements to achieve commerciality, not just the technical maturity of the related technology and having a feasible development but also criteria on positive economics aligning with investment criteria hurdles. It also accounts for social, regulatory, environment, and government approval and ensures legal rights are in place. It confirms that a market for the projects products exists, and all produced streams have an identified use, market or known disposition.
The PRMS is internationally recognized and is often referenced for national reporting and regulatory disclosures. The majority of the earth's reserves and resources are evaluated, classified, and reported with reference to the PRMS.
To highlight the international recognition, the SPE has a long standing agreement in place since 2006, to provide commodity-specific specifications for petroleum to the United Nations Framework Classification (UNFC).
Furthermore, other co-sponsoring professional organizations to the PRMS who have provided many contributions, reviews, co-authorship, and their organization's approvals of the PRMS-2018, are the World Petroleum Council (WPC), American Association of Petroleum Geologists (AAPG), Society of Petroleum Evaluation Engineers (SPEE), Society of Exploration Geophysicists (SEG), Society of Petrophysicists and Well Log Analysts (SPWLA), and European Association of Geoscientists & Engineers (EAGE).
For those who may be interested, there is a PRMS Russian translation available on the SPE
website
.
– Although PRMS is not specifically designed for external reporting yet many securities regulators readily endorse PRMS approach. What makes it so trustworthy for commissioners?
– This level of trustworthiness has been achieved over many years. There has been a long history of the SPE's involvement in the development of a set of resource definitions and guidelines in the evaluation, estimation and reporting of petroleum resources.
Having these reference documents developed by global professional organizations, which are recognized in the industry, provides the confidence for its ongoing use. Also knowing that the SPE's board and the OGRC's stewardship of the PRMS, together with other PRMS sponsors, who are tasked to continue to educate on its use, will help to maintain the PRMS as a global standard in the future.
– Traditionally, industry professionals, government officials and analysts rely on BP Statistical Review of World Energy and EIA Annual Energy Outlook for the statistical updates. In this regard, it is interesting to know how much classification methodology of BP and EIA are comparable to those used in PRMS.
– BP's Statistical Review of World Energy report focuses on one category, the proved category, within the resource class designated as reserves. BP's report does not contain the unproved reserves categories of probable and possible which together with Proved, provide a most likely and high case scenarios for reserves. The report gathers a combination of official sources, third party data from OPEC, World Oil, Oil & Gas Journal, and also Chinese reserves data which are in the public domain. The report is not a re-assessment under a single method and it is not BP's interpretation.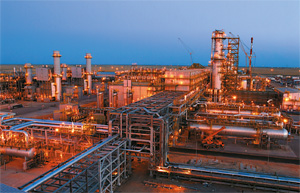 The EIA Annual Energy Outlook report is published by the U.S. Energy Information Administration which is part of the U.S. Dept. of Energy. It is not a global report but focuses on U.S. energy consumption and does not refer to reserves.
Another reference source is OPEC, which annually publishes the OPEC Annual Statistical Bulletin, which gives a summary of the world's proved reserves for crude oil by country.
As PRMS is implicitly or explicitly referenced for proved reserves in many countries, securities exchanges and financial institutions, and that OPEC in fact cites PRMS definitions in its annual reports, I estimate that more than 80% of global proved reserves utilize the PRMS in some form.
– What can we learn from the experience of the countries and companies that applied SPE PRMS procedures to already reported volumes of resources/ reserves by other systems? Do the numbers of «Proved Reserves Quantities» usually increase or decrease under new classification scheme?
– Evaluations conducted under one system will have specific technical and commercial criteria related to that system's requirements. It is difficult to predict generalities for such evaluation components when performed under another system, but I believe the PRMS allows for reserves and resources to be presented in a more transparent manner and it has categories which account for uncertainty in remaining production to be recovered with economic criteria applied. A range of stakeholders can benefit from this information, including internal decision makers, governments or shareholders, each of which can better understand the resource base.
Examples of companies utilizing the PRMS are Rosneft and Gazprom. Both report PRMS and Russian system figures in their annual reports.
Additionally, there is an SPE paper from Dr. John Lee (Texas A&M) and Enrique Morales (ISVA Oil & Gas Consultancy) on the subject a few years back which is still a valid reference denoting a few variances.
One of the key areas for increased usage and awareness when evaluating discovered projects is to apply the contingent resources classification according to the project's current status as compared to unproved reserves. The review of the project's status and recognition as contingent resources denotes that there is uncertainty at that point in time with one or more contingencies still to be addressed. Thus, the proper use of contingent resources may result in a reclassification of unproved reserves to contingent resources.
– In 2015 Kazakhstan declared its intention to shift to PRMS and CRISCO systems for estimating hydrocarbon and solid mineral reserves, respectively. It is envisaged that applying them will increase investment attractiveness and transparency. Do you know if any other country (-ies) made similar decision and clear announcement about it in recent years?
– Yes, having a globally recognized system will provide a common language of reference which will improve the understanding to those investors who are generally familiar with PRMS. Improving the transparency of the project with visible defined conditions of the evaluation are definitely attractive when seeking investments. A recent example and as publicly stated by Saudi Aramco, the company used the PRMS to support their petroleum reserves base for their IPO. Also, Mexico recently publicly recognized the PRMS.
– The hydrocarbon volumes classification currently in use in the Republic of Kazakhstan, similar to other Former Soviet Union countries, is centered around 'Geological Reserves' (Volumes in Place) and not 'Recoverable Reserves', as in the PRMS. What is the most optimal strategy to adopt the PRMS principles? Are there any «best practices» applicable?
– To simplify the context of the PRMS's adoption, it allows us to understand our existing and future inventory of projects. Costs, production forecast uncertainty range, contingencies, technology status, and potential of commerciality are just a few of key items that need to be considered. I like to use the term, «follow the decisions», as it should point you to the class to recognize for that project. For example, projects that have decisions in the future are clearly contingent. Hopefully classifications will fall out during the resource workflow and should not be overworked by the evaluator.
We all like to know the future as much as is possible. With this multiyear planning approach providing a baseline for subsequent reviews (annual or as needed for budget planning) and allows us to refine the eventual portfolio of opportunities to be implemented.
A key «best practice» for both countries and entities is to utilize the project maturity sub-classes which provides visibility on any inventory of projects when preparing budgets or for annual status reports. Understanding which projects are either: producing, approved for development, justified for development, actively pending decisions / ready to be developed, still being matured, on hold or are not viable, provides the basis for portfolio governance. This clarity of a project's status together with the likelihood that a project will proceed, helps to fully understand what the portfolio may deliver in the future.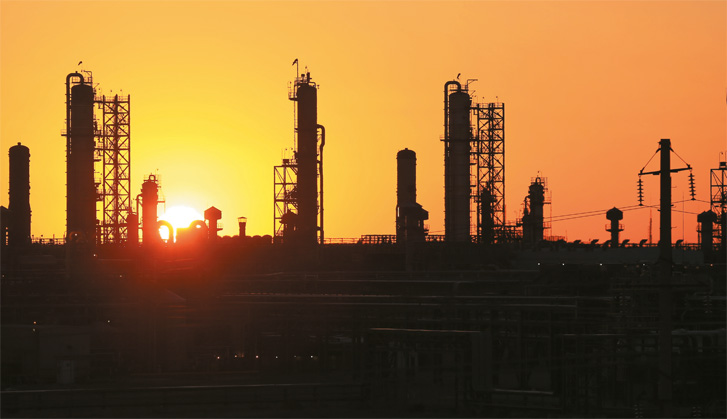 – Kazakhstan is well known for its vast traditional hydrocarbon resources; however considerable resource base of the Coal Bed Methane, type of non-traditional gas sources, places the nation among the top twenty countries globally in that category. No commercial production as yet. Although identifying unconventional hydrocarbon resources/reserves as per PRMS logic is no different from conventional ones there could be some specific aspects pertaining to the particular task of CBM classification which are worth knowing. Can you highlight the main ones, if they exist?
– The technical evaluation methods to be applied for the CBM resource assessment and confidence in the determination of hydrocarbons to be produced vary in a CBM development as compared to methods for deepwater, shale, tight sands, heavy oil, mineable oil sand or onshore development. Understanding the geoscience and engineering aspects helps to focus on different criteria, which are frequently related to physics, that are applied in a CBM assessment.
The PRMS classifications and categories applied are the same regardless of the project type.
For CBM projects the sub-classes of contingent resources are recommended to be used as your question mentions, highlight the non-commercial status of a project. With this economic contingency existing, I would expect that potential studies and appraisals that may be planned to improve our understanding to be able to move to a commercial status, thus allowing for reserves classification. It is with the use of the contingent resources sub-classes that the clarity on the likelihood of occur rence becomes more visible.
– There is a growing number of renewable energy production projects owned by the oil companies themselves. Some of them are stand-alone, while others are integrated into the existing upstream projects. Does Oil and Gas Reserves Committee, responsible for the PRMS administration, have any plans to include these reserves also, similar to the way United Nations does in its «United Nations Framework Classification (UNFC)»? Maybe, in the case of integrated operations, identifying them as «Consumed in Operations» (CiO) reserves, the recently introduced element?
– Renewable and other nonpetroleum energy source quantification are quite varied depending on the type of energy, i.e., water, wind, solar, geothermal, bioenergy, nuclear (uranium, thorium, niobium). There is a need for each of the listed energy sources, as with petroleum, to have their own industry definitions, evaluation methods, and classification standards. Such an industry reference document standard allows a common understanding for the respective industry, such as petroleum. Once experts provide their commodity specific methods and application, an amalgamation can be implemented to try to recognize global energy sources. The UNFC has from the beginning leaned on the SPE and the PRMS for the petroleum energy source contribution.
Again, the PRMS addresses only petroleum estimation, classification and reporting principles and the OGRC does not have the remit from the Society of Petroleum Engineers to expand beyond petroleum. In the event any petroleum is used in integrated upstream facilities and processing, it can be recognized as reserves with the CiO reference you have mentioned.
The SPE OGRC has closely assisted in the development of the CO2 Storage Resources Management System (SRMS) that has been issued by a different group within SPE. It has been developed maintaining the framework of PRMS with specific areas adapted to the CO2 storage project evaluation.
– According to the PRMS recommendations, the path to obtain reliable outcome is as following: reserves estimation-classification-reporting. What kind of expertise of the recently redefined Qualified Reserves Evaluator (QRE) and Qualified Reserves Auditor (QRA) designations imply for the title holder?
– The expertise required of the QRE and QRA were incorporated in the PRMS-2018 update and were followed up with the SPE update of the Standards Pertaining to the Estimating and Auditing of Oil and Gas Reserves Information issued in June 2019. The QRE requires at least 3 years of estimation and evaluation of reserves experience and at least 5 years in total of practical experience in petroleum engineering or production geology; and either meet the degree qualifications or be in good standing with a certified license from a professional organization. A QRA has the same degree or license / professional organization requirements but has an increased minimum experience level of 5 years in estimation and evaluation and at least 10 years of practical experience.
– Being an experienced Reserves Evaluator and Auditor yourself, what kind of common technical errors do you see when analyzing the data? And what could be done to avoid them, in brief?
– We all learn throughout our career and we are not expected to get everything right initially. There is an evaluation bias between evaluators who see things «through a different set of eyes». There are calculation methods that may be incorrect to use, being either premature, or not appropriate to the project type under consideration.
I believe that having evaluations reviewed «prior to use» with an assurance process that is designed to review and address any such pitfalls that may occur and correct them is a «best practice» utilized by many companies. Only after assurances are completed should the results be used for internal business decisions or external disclosures to various stakeholders.
The key is to have a subject matter expert, an internal (or external third party) QRA, who can provide steerage training and guidance at various points throughout the year to ensure evaluations are appropriately vetted and technical methods applied.
– Originated in 1970s McKelvey Diagram (Box) is used as the basis of the PRMS to distinguish reserves from resources. What is your opinion on the robustness and universalness of this schematic? Will it be useful for its purpose for years to come or alternatives will be needed as development evolves?
– The OGRC together with the sister sponsors of the PRMS always seek feedback from the practioners and users of the PRMS to maintain it evergreen and current evolving trends.
The OGRC is continually seeking to improve the PRMS but also maintain a consistent global basis that is understood, in practice.
The terms used in the update development was to improve the PRMS-2018 by evolutionary steps and not revolutionary. In terms of the schematic, I believe the McKelvey diagram provides a sufficient level of granularity for a project that is not too complex a system. The diagram reflects a hierarchy of project confidence of occurrence, movement of resources between classes, range of potential resources, and also best reflects industry's usage needs at this present time. As a last note, it does encourage the sub-classes recognition practice, which I hope will see further uptake globally and allow it to become more of a guideline.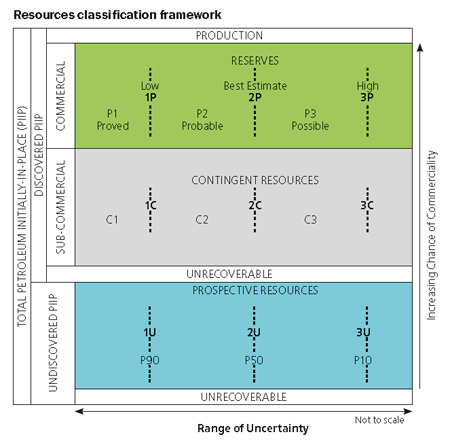 – How does the industry, e.g., IOCs, NOCs, regulators, consultants, etc. communicate with the SPE Oil and Gas Reserves Committee (OGRC) about PRMS and reserves and resource topics?
– There are several avenues to communicate with the SPE OGRC. One of the main areas is through SPE workshops. The allowance for feedback from the SPE OGRC is programmed into the workshop's agenda.
There are other avenues where the OGRC received feedback, and that is form our sponsors who allow have various conferences, training sessions and industry engagements.
The OGRC gathers feedback from these sources and reviews it to understand the issues that are faced by the user for consideration to address in either future PRMS updates, PRMS guidance and/or examples.
Queries can be sent to the SPE OGRC to the email: ogr@spe.org
– What trends are you seeing in Reserves and Resources evaluation, classification and reporting?
– My perception is that governments are interested in the entire portfolio for their inventory and having a better understanding of the risk or likelihood of that portfolio being commercial. Securities regulators also are interested to ensure reporting entities provide more transparent information to its stakeholders.
In general, the trends I have seen is for increased disclosure that include transparency and valuation. I expect this to continue, especially when we have price events as in 2020 and competition that petroleum projects have with other sources of energy in the future.
– From time to time even in professional and academic publications, let alone mass-media, incorrect term «Hydrofrack» is used as an equivalent to correct word «Hydraulic Fracturing»; likewise use of «Proven Reserves » instead of «Proved Reserves» or just «Reserves» without a qualifier is not uncommon to be found. What could be the convincing message to encourage people using contextually proper «Proved Reserves», as it is operated in the Petroleum Resources Management System?
– Thanks for the question. I'm glad that others recognize the importance of the terminology that we use as an industry and helps other to understand. As in the various languages that exist globally, the use of or the absence of a certain qualifier can change the meaning and context in a material way. This is why we continuously focus on emphasizing that a common language of terms needs to be recognized and that we all understand their meaning. So that reserves have the connotation of having proved, probable and possible outcomes for commercial projects that are either existing today as developed or in the future as undeveloped.
Knowing the difference between Proved Reserves, Unproved Reserves, Contingent Resources, Prospective Resources, and unrecoverable resources (discovered and undiscovered), and as well their respective categories referenced as 1P, 2P, and 3P, or 1C, 2C and 3C, or 1U, 2U and 3U are a major step in that common language.
– Would you like to say a couple of words to readers of Petroleum Journal on the occasion of The Seventh SPE Annual Caspian Technical Conference happening right now?
– I want to express my thanks to you for the session today and as well to SPE for adapting to the recent events and holding the virtual Caspian Conference event. The SPE and many other professional organizations to persist in the collection, dissemination and exchange of technical knowledge and ideas is very important, especially in today's environment. We must always strive to learn, continue to train, provide communication venues for dialog and share our knowledge with others within your organization and with others in the industry.
Thanks to SPE for continuing to steward the knowledge sharing with items such as the OGRC and PRMS, OnePetro, PetroWiki, Distinguished Lecturer series, and with numerous global conferences and trainings each year.
– Thank you very much!
Interview was taken by Arman Mukhamedyarov, Member of the Society of Petroleum Engineers, Reservoir Engineer
Reference
1. SPE – Society of Petroleum Engineers
2. OGRC – SPE Oil and Gas Reserves Committee
3. PMRS – Petroleum Resources Management System
4. CBM – Coal Bed Methane
5. LF – Lease Fuel
6. Distinguished Lecturer
7. CRIRSCO – Committee for Mineral Reserves International Reporting Standards
8. SPE СО2 Storage Management System
Daniel DiLuzio is presently working in the Global Reserves group at Chevron. Dan has 34 years of global industry experience with prior roles with Shell International, Total E&P and Encana in various engineering and management roles in: development, operations, country management, business development, reserves, and reservoir engineering.
Dan holds BS and MS degrees in Petroleum Engineering from Louisiana State University. Dan is a member, and prior chair, of the SPE Oil and Gas Reserves Committee (OGRC) since 2011 and was chair of the PRMS Update Sub-Committee delivering the PRMS 2018. He has served as SPE's representative to the United Nations on classification of resources (UNFC), and various SPE committees for resource evaluation ATWs. He is also a SPEE member and a registered engineer in the sta