Crisis Reveals Character: TCO Continues to Deliver on Our Commitments to the Republic of Kazakhstan
The first half of 2020 presented challenges unlike any the global oil and gas industry has encountered. Health concerns stemming from the pandemic, commodity price declines and economic uncertainty combined to create a complex operating environment. Despite this difficult backdrop, Tengizchevroil (TCO) maintained safe and uninterrupted production operations, advanced work on critical path activities for the next phase of expansion – the Future Growth Project-Wellhead Pressure Management Project (FGP-WPMP) – and continued delivering on our commitments to the Republic of Kazakhstan and our shareholders.
In early spring, as COVID-19 spread throughout Kazakhstan and into areas of TCO's operations, the company took strong actions to protect the health and safety of our workforce. These included pausing non-essential work and projects in Tengiz and temporarily returning home more than 27,000 people to reduce camp density and allow people to have greater access to medical facilities and resources in their home locations.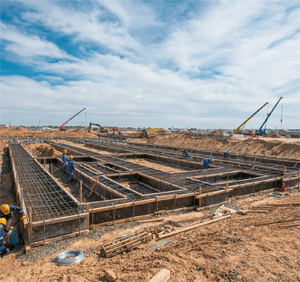 In close coordination with Kazakhstan's health experts and regulatory agencies, TCO focused on ensuring sufficient safeguards and mitigations are in place to protect our workforce and our business throughout the ongoing pandemic. Across all facilities, personnel are required to wear masks, practice strict physical distancing and abide by all sanitary measures put in place. COVID-19 PCR testing, contact tracing, isolation of affected employees and close contacts, as well as compartmentalization of work groups, have been successful in helping mitigate the spread of coronavirus in Tengiz operational areas.
In June and July, TCO executed a safe and successful crew change of essential personnel in Tengiz, relying on these measures to help reduce the risk of spread of the virus and protect our workforce and our business. To date, TCO, in collaboration with Kazakhstan's national health authorities, has conducted more than 100,000 COVID-19 PCR tests. Together with other safeguards, proactive testing and identification of potential cases has limited the number of active coronavirus cases in Tengiz.
From the onset of the COVID-19 pandemic, TCO production was not impacted and currently continues uninterrupted. Our focus remains on protecting people and production and advancing the FGP-WPMP project's key critical-path activities. In the first half of 2020, TCO produced 14.26 million metric tonnes (112.51 million) barrels of crude oil. Progress on FGP-WPMP's critical path activities has also continued. In June, the project achieved a significant milestone as the last fabrication module sailed away from Korea ahead of schedule, culminating a four-year effort involving numerous international teams.
FGP-WPMP, currently the largest capital project in the global oil and gas industry, is now 79 percent complete and the remaining project scope primarily consists of construction and commissioning work in Tengiz. Pre-commissioning works have commenced on the Integrated Operations Control Center in Tengiz, and module staging is ongoing on the Third Generation Plant (3GP) and Third Generation Gas Injection (3GI) site.
Remobilization of essential personnel commenced on September 1 and return to work will continue over the next several months as conditions associated with the pandemic allow and in compliance with all sanitary requirements and safeguards.
Despite the challenges of the current operating environment, TCO continues to deliver on our commitments to the Republic of Kazakhstan. In the first half of the year, TCO made direct payments of almost $4 billion to the Republic and has invested $2 billion in Kazakhstani goods and services, including $1.4 billion for goods and services related to FGP-WPMP. This brings our total investments in Kazakhstani goods and services to $34.9 billion, and direct payments to Kazakhstani entities to over $150 billion, since our founding in 1993.
Support for local communities remains steadfast. Giving back to the communities where we live and work has always been a core value for TCO, distinguishing us and guiding our actions to deliver results the right way. We recognize the success of our organization and people isn't dependent on what happens only within TCO, but also in the communities where we operate.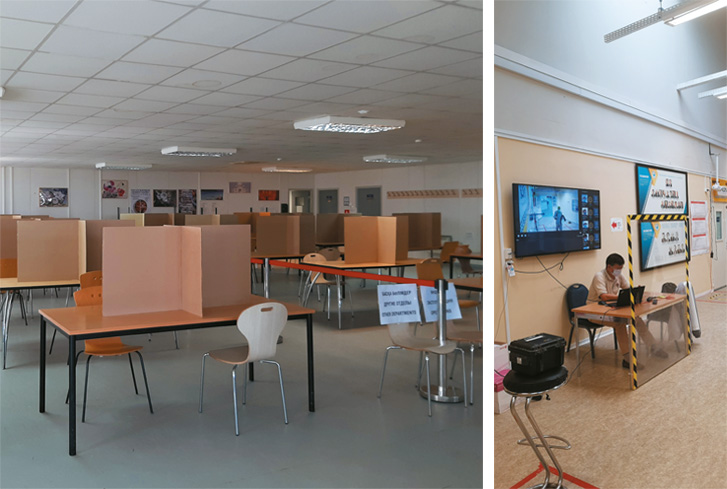 Since the beginning of the coronavirus pandemic, TCO has provided equipment and supplies, established medical facilities and helped expand COVID-19 PCR testing capacity to help contain the spread of the virus in local communities. To date, TCO has contributed approximately $7 million to procure personal protective equipment and oxygen concentrators for the Atyrau Oblast healthcare department. We've provided our aircraft to return 60 home students and family members of Karaganda residents who were unable to travel due to the shutdown of international flights. We arranged for a cargo aircraft to deliver more than 20 tons of medicine to Atyrau.
TCO is leading an initiative together with our business partner and contractor organizations to raise funding for the construction of a 200-bed Multi-disciplinary Medical Complex (MMC) in Kulsary, a neighboring community in the Zhylyoi District near Tengiz. A groundbreaking ceremony was held in early August and construction on this project continues.
Partnership with our stakeholders in the Government of Kazakhstan, Atyrau Oblast, regional Akimats, sanitary epidemiological authorities, law enforcement agencies and TCO's shareholders has been critical in ensuring the success of our ongoing response efforts.
There is a great saying that crisis does not build character, it reveals it. From the work done to position TCO's business for success in any environment to the ongoing support provided to the local communities, our people are truly our greatest asset. Standing together as one team and drawing on the strength of the organization, TCO workforce is contributing to development of Kazakhstan's oil and gas industry for decades to come.