Out of line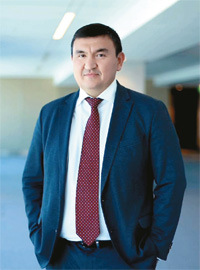 "The Western regions of Kazakhstan should become a center of attraction for investment in petrochemical complexes' construction, creating new deep processing production cycles. The fact that we still do not have deep processing petrochemicals and gas processing, as they say, goes beyond all limits."
In his September address, President of Kazakhstan Kassym-Jomart Tokayev voiced issues of the development of the petrochemical industry and gas processing. First of all, it is useful in terms of attention to the problems of the industry. This is not correct in terms of differences between the petrochemical, gas processing, and gas chemical industries. I want to make it clear for uninitiated readers.
The chemical industry in the world, namely petrochemicals and gas chemistry, is entering a new development phase. In short, in the chemical industry, after the industrial revolution and the era of coal (chemical industry 1.0), followed by the birth of petrochemicals (chemical industry 2.0) and further globalization and specialization (chemical industry 3.0), the era of chemical industry 4.0 is coming, in which the closed-loop economy and the principles of sustainable development will play a key role (see Diagram 1).
Gas chemistry belongs to the Chemistry 3.0 phase of development. Natural gas and gas chemistry can play the same role in the world economy and energy of the 21st century as oil and petrochemicals played in the 20th century. Yes, petrochemicals are the relic from the past. The main gas producing countries of the world have long realized this and are successfully developing gas chemistry. In our country, gas chemistry is only gaining momentum.