Not the best year
The year 2020, which is coming to its end, turned out to be quite difficult for Kazakhstan's oil and gas industry. The exploration and production industry, which traditionally acts as the driver of the national economy, suddenly found itself, if not in the outsiders, then certainly somewhere in the middle and even requested State support. Oil companies are looking forward to the new year with hope, counting on the end of the Covid-19 pandemic and the restoration of demand for hydrocarbons.
The country begins to live within its means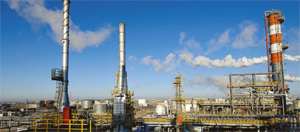 According to the data of the State Revenue Committee of the Ministry of Finance, tax revenues to the State budget and the National Fund of Kazakhstan from oil and gas companies for nine months of this year decreased almost twice. They amounted to 1.815 tln tenge, which is lower than in the same period of 2019 by 1.761 tln tenge. Interestingly, revenues to the consolidated budget from the mining sector decreased by only 12.6% in the same year-on-year period.
"In comparison with the same period in 2019, there is a decrease in prices for the main export positions, including oil by 36.3%, zinc by 15.9%, aluminum by 9.9%, lead by 9.3%, copper by 3.6%," – the State Revenue Committee said.
All this makes the country's leadership, which for many years considered the National Fund as a bottomless pit for patching budget holes and saving industries, thinking about the economy mode for the first time. After all, if the difficult period for the country's economy drags on for years, it will soon turn out that the pit is empty.
In October, the Parliament of Kazakhstan approved amendments to the legislation on improving budget legislation, according to which the guaranteed transfer from the National Fund will be planned from now on in the amount not exceeding the amount of contributions from oil and gas companies.