July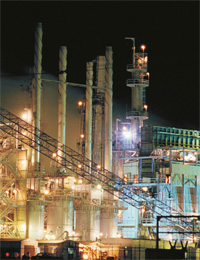 July 1, at the Atyrau refinery, scheduled shut-down repairs began at 15 processing units of four production facilities.
Repairs and cleaning of static and dynamic equipment, repair and replacement of control and measuring instruments, and automatic equipment are carried out. A lot of work is planned on the catalytic cracking unit. Fifteen contractors with a total staff of more than 1,200 people take part in the repairs.
Starting July 1, Shell oil and gas companies began evacuating foreign employees and their families from Kazakhstan.