October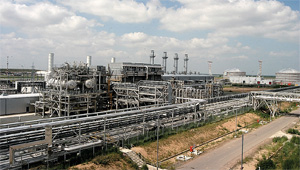 October 7, Chairman of the Management Board of KazMunayGas Alik Aidarbayev and President of LUKOIL Vagit Alekperov signed in Moscow an agreement on the Al-Farabi project. The state authorities had earlier amended the State Subsoil Fund Management Programme, according to which the I-P-2 site was renamed as Al-Farabi subsoil site.
In June 2019, a principles agreement was signed between KMG and LUKOIL for this project. Then the companies agreed on the basic terms and conditions for its joint implementation. The new agreement is the next stage of joint work on this subsoil site. The next step involves signing a contract for the exploration and production of hydrocarbons.
The signed document defines the parties' rights and obligations for the future subsoil user's activities in the Al-Farabi project. The agreement will enter into force after KMG obtains the subsoil use right by entering into a subsoil use contract and completing the planned transaction between KMG and LUKOIL to create a joint venture with the following participatory interests: KMG – 50.01%, LUKOIL – 49.99%.