December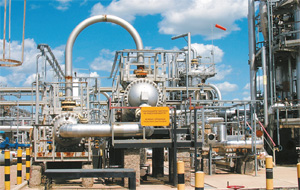 Timur Kulibayev appealed to the Prosecutor General's Office of Kazakhstan with a request to conduct an official audit of the information contained in the Financial Times publication.
"Regarding the article published in the Financial Times on December 3, 2020, we report the following. Businessman Kulibayev T. expresses disagreement with the publication, which contained materials of misinformative nature, representing conclusions (statements) that are not supported by specific facts, a set of unrelated subjective conclusions that contradict official comments. Kulibayev T. never directly or indirectly participated in the transactions referred to in this article. Taking into account the above, Kulibayev T. appealed to the Prosecutor General's Office of the Republic of Kazakhstan for an official comprehensive examination," – Kulibayev's representative said in a statement.
The publication published an article in which it claimed that Timur Kulibayev, a member of the Gazprom Board of Directors and son-in-law of former President of Kazakhstan Nursultan Nazarbayev, received income of "at least tens of millions of dollars" under a scheme related to the supply of pipes for the construction of a gas pipeline from Turkmenistan to China through the territory of Kazakhstan. The newspaper refers to documents and emails received from an unnamed informant.