Chevron Invests in Human Capital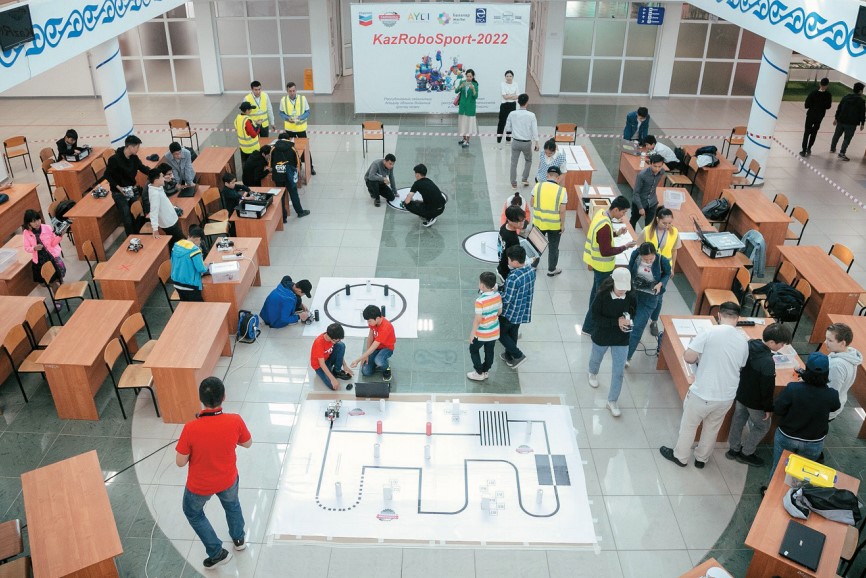 Chevron, as an international corporation, governed by the three-prong strategy, builds relationships with the local community everywhere it operates. The strategy is focused on creating opportunities for businesses, development of healthcare, education system and enhancing environmental awareness. As part of this strategy, Chevron actively supports human capital development in Kazakhstan, invests in education and support of talented youth, as well as in developing skills needed in a changing world.
Summer School of Programming: Learn from Meta and Google Giants
Programming is one of the above skills. No need to be perfect at coding, but "everyone…should learn how to program because it teaches you how to think" – these words of Steve Jobs explain why programming is becoming one of the basic skills in the modern world.
IT entrepreneur, Bolashak fellow, Princeton University graduate, Arman Suleymenov is a Managing Director at the American startup pinemelon.com and the founder of nFactorial School. Since 2015, more than 650 Kazakh IT specialists have been trained in educational projects under his leadership. nFactorial School graduates work in such tech giants as Meta, Google, Apple, Amazon, Reddit, Deepmind, Stripe, as well as in top IT companies in the CIS.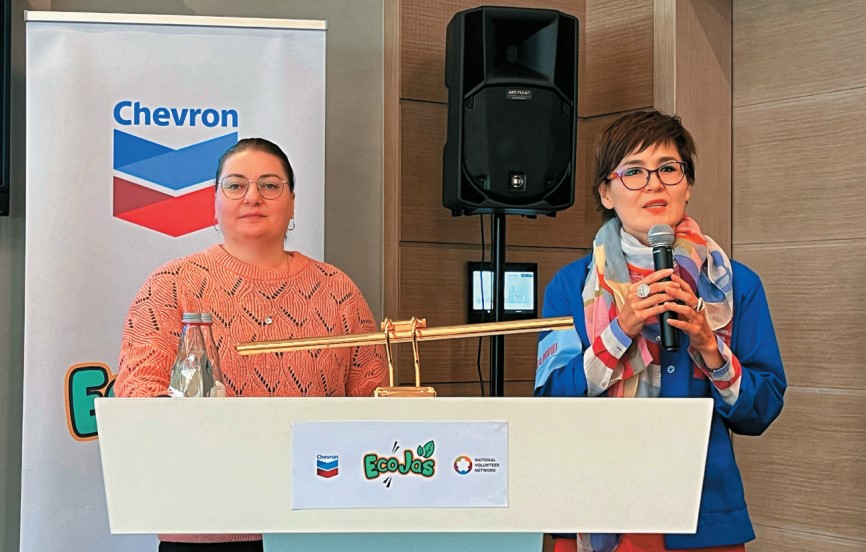 This year nFactorial School, thanks to cooperation with Chevron, ITeachMe Competence Development Center and with the support of Satbayev University arranged free Summer Programming School for 200 participants all over the country. The course started on June 6.
"I would like to thank Chevron and Satbayev University for their support to our initiative and assistance in organizing such an important and large-scale educational project for Kazakhstan. Our mission is to train 10,000 high-class developers and represent Kazakhstan in the technology world, when hundreds of millions of people around the world will use software products "made in Kazakhstan", Arman Suleymenov says.
Professional developers from leading Kazakhstan and international IT companies train Summer School participants in basic web development and design, share their secrets how to create, promote and monetize IT products in the international market. One can only dream about such mentors! Every week programming giants – leading developers and web designers from Meta, Google, Apple, Reddit and Silicone Valley and CIS startups give guest lectures at the school.
The graduation project is to develop a unique web application. Out of more than 150 "made in Kazakhstan" products, the best ones will be demonstrated at the startups presentation to interested investors and businesses. Accordingly, best projects have a chance to receive funding and be implemented.
Sports Robotics Championship in Atyrau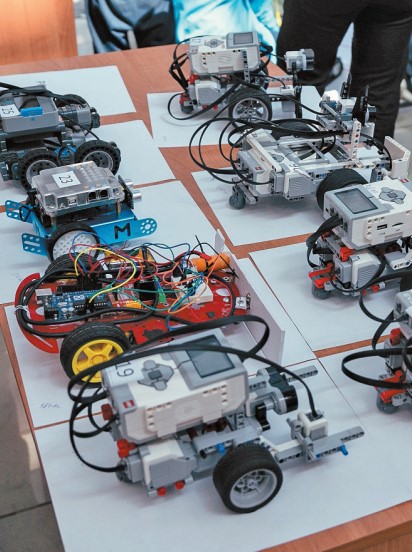 Regional sports robotics championship in Atyrau at the end of May was another high-tech project with support of Chevron. 35 teams, more than 60 schoolchildren and students from all over the region attended the championship.
Participants presented their own developments of robot devices. The highest scores were given to the teams whose design solutions and program code made it possible to complete a task in the shortest time with the most accurate execution.
For example, in the "Robosumo" category, robots demonstrated ability to detect location of an opponent from any position and push him out of the ring. In Kegelring Quadro, robots automatically identified color of pins and took it out without hitting the others. In the Biathlon, teams designed and programmed robots in such a way that they could move along a certain line, avoid obstacles, detect targets, and shoot them down.
Republican Public Organization "KazRobotics" Kazakhstan Federation of Sports and Educational Robotics holds annual "KazRoboSport" championship. This year, the event was organized with support of Chevron and the Eurasia Foundation of Central Asia as part of the JasSpace: Atyrau Youth Development Initiative. "This is the first time I have participated in such an event. It was very useful and interesting. IT technologies and robotics are our future. I would really like to develop further in this direction", shared her impressions Diana Marzabayeva, a participant in the qualifying round and 8th grade student at school No. 16 in Atyrau.
The championship brought together talented youth interested in the development of sports robotics in Kazakhstan. Together with the teams, their teachers-mentors came to the Championship. While the teams were competing, adults discussed how to promote robotics among youth, develop material base of KazRobotics federation and monetize children's developments.
"I would like to thank Chevron for support to the project and creating favorable conditions for development of our youth", said Aizhan Zhekeyeva, President of the KazRobotics Kazakhstan Federation of Robotics. Thanks to sponsors, 30 children of different ages were awarded with prizes.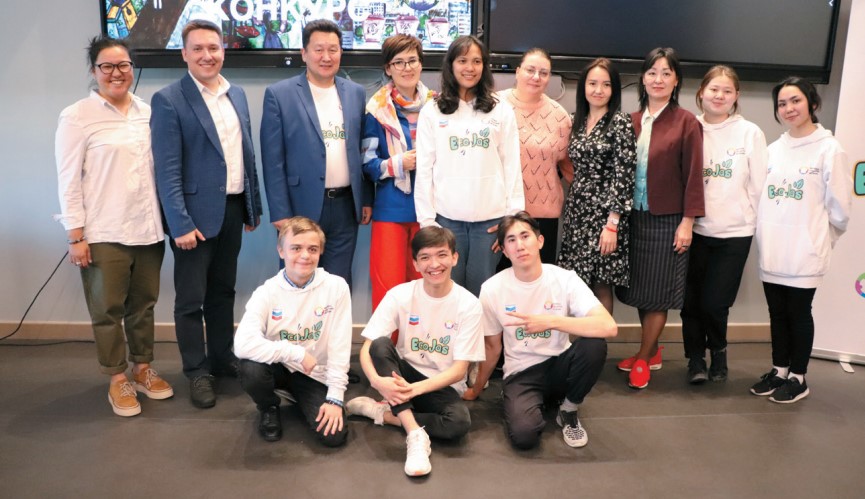 EcoJas: Organic Farming, Eco-Fashion, Eco-Interior Projects
Environmental education among children and instilling respect for the environment is one of Chevron priorities in working with local communities. That is why the Company supported Ecojas National Volunteer Network project.
The project started at the beginning of 2022 and covered more than 3,700 schoolchildren from 73 schools in Akmola and Karagandy regions. Final and award ceremony was held on June 2 in Nur-Sultan.
According to Leila Aitmukhanova, Social Investment Advisor at Chevron: "For our company, it is important to educate the younger generation and form an environmental culture at an early age. We are happy to be a part of this wonderful project and hope that children who took part in the competition will become more careful about nature and realize their involvement in the ecology of their native land".
Mentors, experts in environmental stewardship, advised and guided participants of contests and workshops, where they discussed solutions to environmental problems in a playful and interactive way. High school students worked on more complicated projects such as firth irrigation, eco-fashion, eco-interior, organic farming, solid waste management, eco-culture, and eco-education. In addition, they had online classes in public speaking, presentation design, and SMM promotion.
Tasks for students of 5-8th grades were not so complicated. They created artworks, board games from waste, composed fairy tales, comics and made environmental videos for social media.
In total, 460 projects from four cities were presented. "EcoJas project inspired me to study problems in-depth and present solutions. Before, I have been presenting chemistry and entrepreneurship projects, but they were all online. It was great to present offline", Amina Nurmagambetova, finalist noted.
"Children had a unique opportunity to demonstrate their environmental ideas and projects. As an eco-trainer, I am very proud that such topics resonate in the hearts of young people. By the way, these are "live" projects that meet social and environmental demands of the country. For my part, I tried to share maximum knowledge that children could apply in other similar projects," said Mariam Kassymova, mentor of EcoJas project finalists.
As a result of the competition winners among high school students received grants for their projects. Winners among students of 5-8th grades got valuable prizes, such as portable speakers, board games, books, and environmental kits.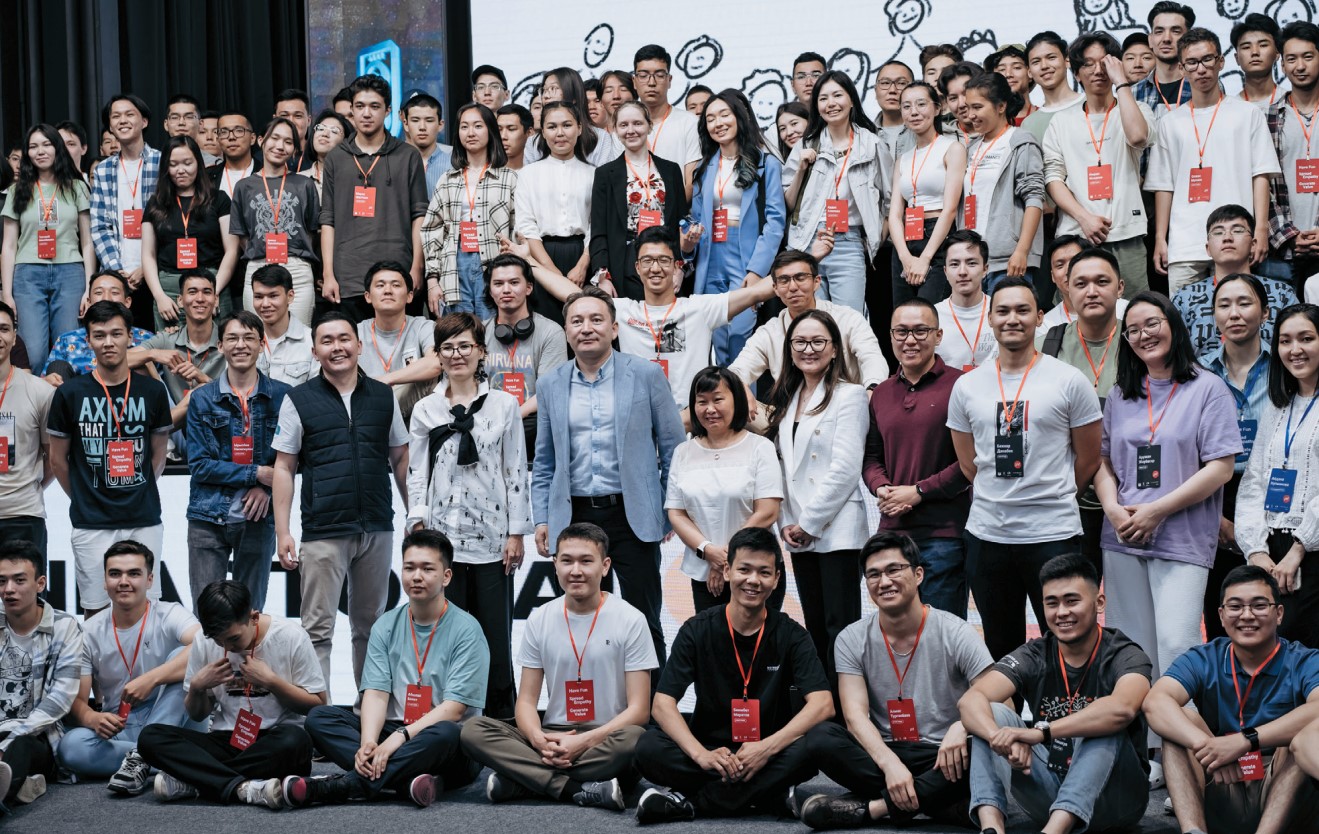 From Startup to Business
Chevron has a long-term relationship with Kazakhstan and supports new technologies, science and opens intellectual opportunities for younger generation, trains teachers and trainers from urban and rural schools.
With Chevron support, hundreds of young people received interactive training in the basics of programming and social entrepreneurship and got the opportunity to create and launch their own startups that have every chance to grow into a big business over time!