The Peak Oil is Not Yet Even on the Horizon
Joseph McMonigle, Secretary General of the International Energy Forum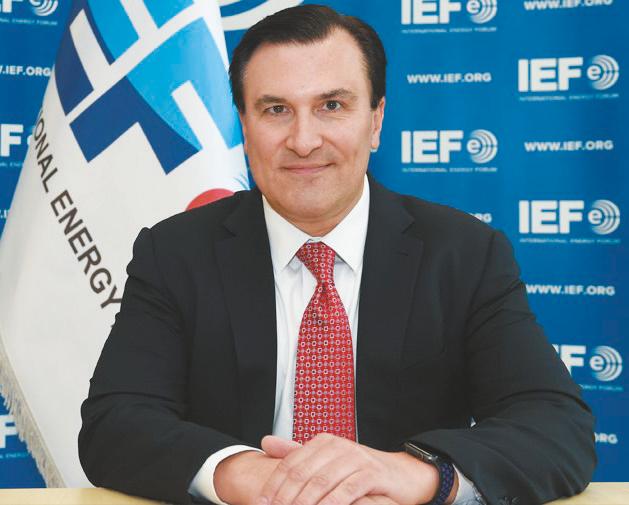 Kazakhstan is one of the leaders in the field of global energy security. Its role is significantly increasing now that the planet is experiencing a major energy crisis.
We all see that the world has been moving from one unprecedented event to another over the past two years. Markets had just begun to recover from the pandemic when Russia's invasion of Ukraine began. All this gave an impetus to a powerful restructuring of the energy paradigm. We are also expecting a global recession due to the war, the effects of the pandemic, inflation, and problems in supply chains. Bad news comes from the financial markets, caused by the economic component, first of all, a drop in demand. Nevertheless, the demand for coal and energy remains high, and we must adequately structure these two markets.
We have an analytical market and a physical market where people trade resources. Analysts are talking about the increased volatility of the markets – indeed, the global energy complex is under strong pressure. Oil prices have recently dropped, and I think this is a false start in the oil and gas market.
After the pandemic ended, the supply on the market did not return to normal, to the pre-pandemic level. Now there is a gap between supply and demand because OPEC and OPEC+ countries are not producing oil in the volume they could. In America, production is not at the level we would like due to a lack of investment.
Inventories increased by July but are still below the five-year average, indicating the energy shortage problem. For example, the United States has almost reached a five-year minimum level of strategic inventories. The situation with natural gas is even worse. Consumers in Europe and also in Asia are well aware of this. We are facing a global crisis, which has not happened in the last few years. For the European market, next winter will be even more complex than the upcoming one. And, of course, gas prices continue to rise.
Faced with the energy crisis, we cannot blame the war in Ukraine for everything, and the lack of investment in gas production, transportation, and storage should also be mentioned as reasons. A lot of attention is now being paid to the energy crisis in Europe. But Europe is only part of the global market, and many countries are cut off from liquefied natural gas due to high prices. Developing countries in different parts of the world suffer from a lack of fuel resources. One example is Pakistan, which recently faced a shortage of LNG and could not find a single seller who would agree to supply it with this fuel because all the volumes went to Europe, where they pay more money.
China is holding back demand with ongoing lockdowns due to the pandemic. In July this year, Chinese demand exceeded the pre-pandemic level by only 135 thousand barrels. Imagine what will happen when the Chinese economy fully opens!