Welcome to Green Energy together with KSB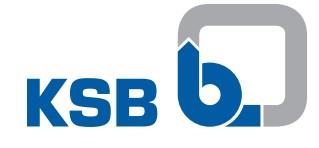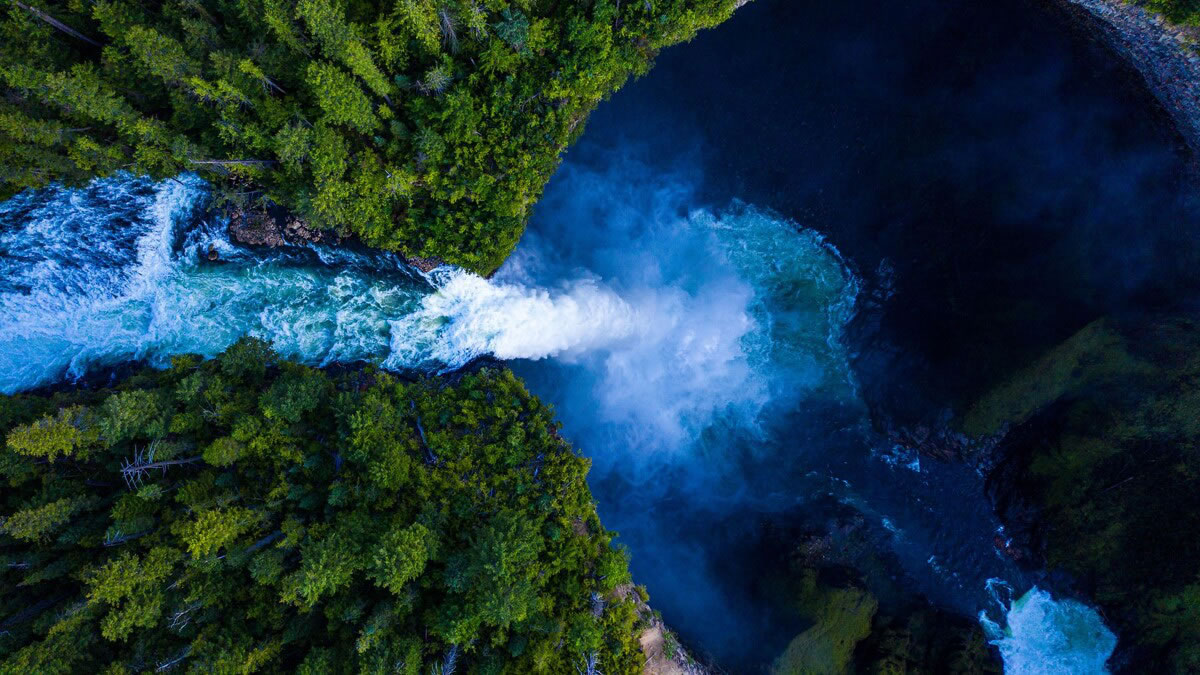 Decarbonization or reduction of the carbon footprint is one of the main focuses in the modern world economy. All market segments with no exception have stepped on the path of transforming their business and business processes into sustainable models to reduce carbon dioxide emissions and contribute to the planet's ecological future.
These objectives need intensive research and development to upgrade businesses focusing on new technological trends:
Hydrogen economy.
Carbon capture, utilization and storage (CCUS).
Renewable fuels and chemicals.
Digitalization.
KSB Group, as a pioneer in developing intelligent engineering and digital solutions and a leading manufacturer of high-tech pumps and valves, offers a wide range of products and services for each cluster of the new economic ecosystem of the future.
A multi-vector path to a sustainable hydrogen economy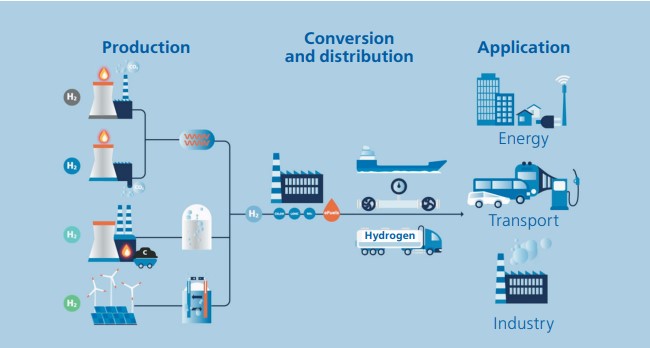 A multi-vector path to a sustainable hydrogen economy
To protect the climate successfully, it is necessary to minimize the share of fossil fuels in the energy balance and promote further expansion of renewable energy sources. Hydrogen is considered one of the most promising forms of renewable energy. When produced in an environmentally neutral way, it can significantly reduce CO2 emissions, not only in the electricity sector. In Germany alone, hydrogen generation plants with a total capacity of up to ten gigawatts are to be built by 2030.
Hydrogen technology offers several significant advantages. First, the production of green hydrogen by water electrolysis is carbon-neutral and relatively simple. Water electrolysis is the process of passing an electric current (obtained from renewable sources such as wind, hydropower, or photovoltaics) through water, resulting in the electrochemical splitting of H 2 O into hydrogen and oxygen molecules. Hydrogen produced this way can be used in a variety of applications. For example, for energy storage, the production of environmentally neutral fuels, as fuel for vehicles or raw materials for use in the steel and chemical industries.
Suitable pumps and valves play a crucial role in the transition to hydrogen. KSB portfolio covers all the stages of the technological chain, from production, transportation, and storage to conversion, distribution and application of all types of hydrogen (blue, gray, turquoise, or green) obtained by different methods.
In accordance with all international technical and quality standards, KSB ensures the efficiency of all processes offering its innovative products, services, and solutions.
Hydrogen production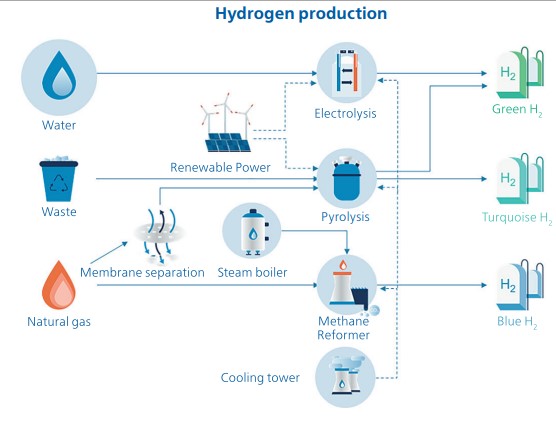 Hydrogen production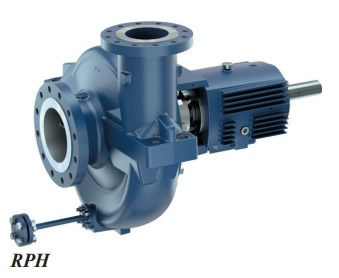 RPH
Among the methods of hydrogen production, such as steam methane reforming, thermal cracking, gasification and pyrolysis of coal and biomass, electrolysis, and photolysis, biological methods are more environmentally friendly and less energy consuming.
KSB pumps and valves are involved in pumping all types of water (from demineralized and ultrapure to process, cooling, or boiler feed water), alkaline solutions, brines, condensates, and hydrogen and oxygen.
For example, for the steam methane reforming (SMR), a method for producing syngas (hydrogen and carbon monoxide) by reacting hydrocarbons with water, where the raw material is natural gas, KSB provides pumps to ISO 5199, such as standard chemical pumps as MegaCPK, vertical immersion units like Estigia, seal-less volute casing pumps with magnetic drive such as Magnochem; API 610 standard pumps: RPH in back pull-out design, heavy-duty RPHb with radial impellers, high-pressure barrel-type CHTR series, BB3 type axially split multistage pumps like CHTRa, WKTR vertical can-type ring-section pumps. The similar series of pumps have found their active application in two other hydrogen production technologies: autothermal reforming (ATR) and partial oxidation (POX).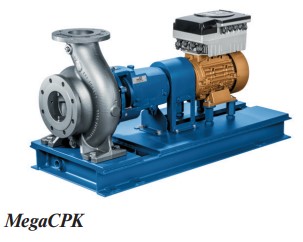 MegaCPK
Methane Cracking / Pyrolysis is an alternative approach to producing hydrogen from natural gas without the formation of CO2 in the course of reaction. Pyrolysis is the process of methane cracking into hydrogen and pure solid carbon. Accordingly, carbon dioxide is not released into the atmosphere but is stockpiled. This method does not require capturing and underground storage of CO2. Therefore, it can be used as the feedstock for the production of carbon materials. Methane pyrolysis produces hydrogen, which can be used in energy, transport, industrial and chemical processes to reduce emissions of pollutants and greenhouse gases as well as carbon in solid form. For different stages of this process KSB pumps find their application for cooling water, condensate, and boiler feed water. Among the most suitable and highly recommended there are such pump types as ETA, MegaCPK, RDLO, Estigia, WKT, and HGC.
One of the environmentally friendly biotechnologies for hydrogen production is thermochemical and biochemical conversion of waste materials into hydrogen, mainly using pyrolysis and gasification technologies. The feedstock is broken into hydrogen and carbon dioxide, which can be recycled. Properly selected KSB pumps are used for cooling water, condensate, feed water, and pyrolysis oil.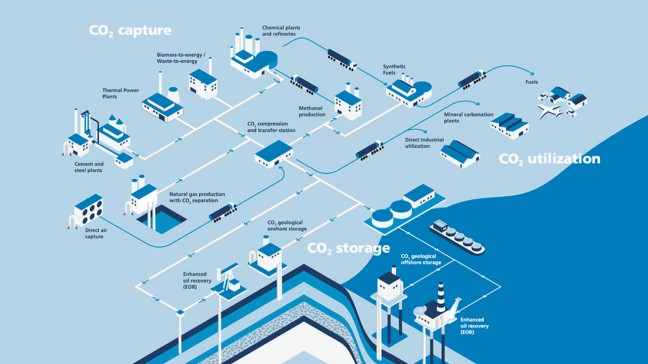 KSB complex solutions are compatible with all major green hydrogen production technologies – from alkaline electrolysis (AEL) and proton exchange membrane electrolysis (PEM) to technologies such as anion exchange membrane electrolysis (AEM) or high-temperature electrolysis (HTEL).
KSB pumps and valves for CO 2 applications – carbon capture, utilization and storage (CCUS)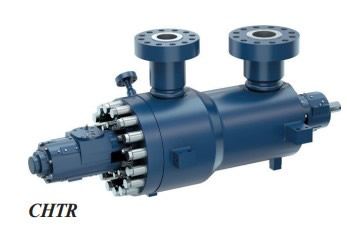 CHTR
When industrial enterprises and energy-generating companies aim to become more environmentally friendly, they need to solve the problem of handling carbon dioxide (CO2) produced in the process of their activities. At each stage of the technological chain of CO2 processing, which includes carbon capture, compression, transportation, storage, and utilization, KSB supplies a wide range of pumps for feed-water and fresh-water applications, heat transfer and cooling-water circuits, flue gas scrubbing, chemical and physical solvent handling, black-water treatment, condensate drainage, as well as pumps for liquefied and supercritical CO2 and many others. In addition KSB offers a variety of shut-off and check valves. Whichever method is chosen, whether it is the pre-combustion method, CO 2 is captured prior to combustion, the post-combustion method which implies separation of CO 2 out of flue gas during combustion, or the oxyfuel combustion method, the most widely used are RPH pumps to API 610, type OH2; chemical pumps of MegaCPK, type OH1 to API 610; CPKNO with a semi-open impeller; KWP pumps in back pull-out design equipped with various types of impellers, Magnochem seal-less pumps to API 685, water pumps such as ETA, Omega, RDLO, SEZ, as well as high-pressure HG, CHTR, Multitec pumps.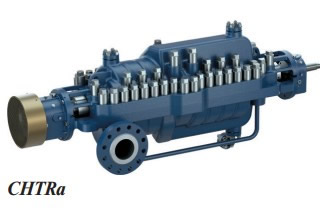 CHTRa
Using a centrifugal pump to compress and transport supercritical fluid CO2 offers numerous advantages. This enables to avoid the last compression stage itself; hence, less energy is required.
Since the whole process takes place at low temperatures, heat loss is also significantly reduced, and the material is not exposed to thermal stress. With the help of a centrifugal pump, up to 23% of energy needed for compressing CO2 can be saved. Carbon dioxide can be transported over long distances only in liquefied form by pipeline or ship. In both cases, high-pressure pumps specially designed for this application are required, for example, CHTR and CHTRa series.
Specially engineered high-pressure pumps are also necessary for underground injection of CO2 into subterranean rock strata. The purpose of such underground storage is to prevent CO2 from escaping into the atmosphere and reduce the negative impact of greenhouse gases on the planet's ecology. In cases where traditional extraction methods are not possible, CO2 can be re-injected to increase oil recovery, in other words, for tertiary extraction of crude oil or natural gas, since CO2 increases the pressure in the oil reservoir and reduces the oil viscosity.
Renewable fuels and chemicals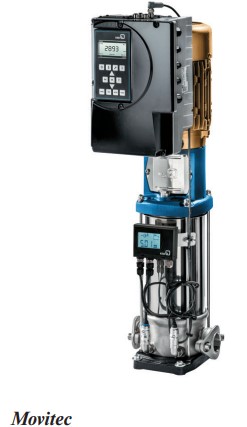 Movitec
The production of renewable fuels and chemicals is also part of an eco-friendly hydrogen economy. Since fossil fuels lead to large CO2 emissions, carbon-neutral non-fossil fuels are becoming increasingly important. Biofuels and synthetic fuels are widely used, especially in industries where electrification is only possible in the long term (for example, shipping and aviation).
Biofuels are mainly liquid fuels produced from biomass for use in internal combustion engines. Renewable raw materials such as rapeseed, sugar beet, wood, straw, and food industry waste can be used as a base. The most important biofuels are biodiesel, bioethanol, biomethane, and vegetable oil (rapeseed oil).
Synthetic fuel is produced from a mixture of isolated carbon dioxide and climate-neutral hydrogen. Synthetic fuel is a liquid fuel obtained from the Fischer–Tropsch process, which converts a mixture of carbon monoxide and hydrogen or water vapor into liquid hydrocarbons inside the reactor. Products: ethanol, diesel fuel, kerosene, SAF (sustainable aviation fuel), gasoline, methanol.
H 2 and CO2 can be combined as an alternative to fossil raw materials in the production of chemicals, converting them into methanol by hydrogenation or methanol synthesis. Subsequently, they can be converted into other carbon-containing valuable chemical intermediates, such as olefins, aromatic compounds, and polymers.
In this segment, KSB is one of the pioneers and an important equipment supplier.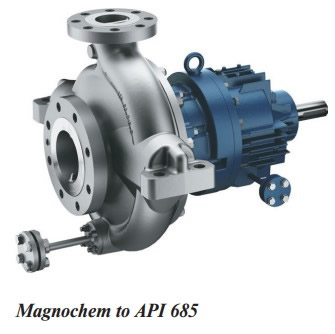 Magnochem to API 685
Pumps used in fermentation and transesterification processes operate under the most severe conditions. Due to the large selection of sealing options and materials, our standard MegaCPK and Magnochem chemical pumps are particularly suitable for aggressive and explosive liquids. In process steps involving solids-laden fluids, KWP series impresses with its wear-resistant design and impeller variance.
In auxiliary water processes ETA pumps ensure reliable and efficient water transportation, and KSB's Movitec, Multitec, and HG pumps maintain the required pressure through their multistage design.
In addition to its portfolio of pumps, KSB supplies a wide range of valves with various actuators: manual, electric, and pneumatic, and, if necessary, additionally equipped with AMTROBOX position signaling, SMARTRONIC intelligent positioner or AMTRONIC directional control valve:
The ISORIA butterfly valve is represented by more than three million standard variants, which makes it highly versatile.
The DANAIS double-offset butterfly valve series easily handles both very high and very low temperatures.
KE gate valves and SISTO diaphragm valves are the ideal solution for aggressive liquids or special requirements related to emission control.
Digitalization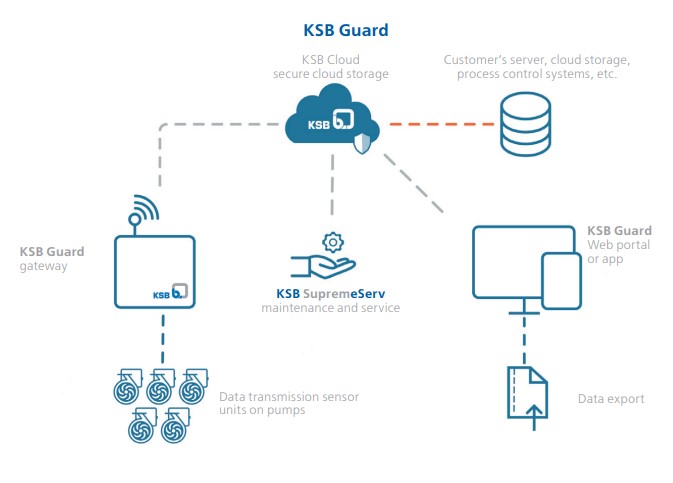 KSB Guard
General tendency for digitalization of industry and society motivates KSB Group to be one of the leaders in developing and implementing its intelligent automation solutions to control pumps and other system components. This helps to increase their operational readiness and reliability, simplify commissioning and carry out regular control and monitoring as well as manage the whole process.
KSB intelligent products provide decentralized, automated, and autonomous pump commissioning and parameterization as well as control and monitoring via network gateways and cloud services. A smart pump unit consists of a pump and PumpDrive frequency control system, additional parameter control device PumpMeter or the newest smart and comprehensive monitoring device for pump sets and other rotating machinery– KSB Guard. KSB Guard regularly monitors the vibration and temperature of pump sets, immediately notifies of any deviations, preventing from any substantial damage to occur, and helping to schedule maintenance jobs based on specific measurement data.
Taking advantage of KSB innovative automation solutions to control pumps and other system components the customers can benefit from modernization and optimization of their entire hydraulic systems as well as realize the potential of energy savings and reduce significantly CO2 emissions, thus, contribute towards greater sustainability and therefore a better future.
KSB is one of the world leading complex solutions suppliers to any technological processes with pumps, valves and related systems. All products comply with international API and ISO standards, including seal-less pumps with magnetic drive, mechanical seals and wide range of other KSB products for Green energy.
Visit KSB booth at Atyrau Oil and Gas Exhibition, and we will answer all your questions about KSB equipment and technologies.
April 5-7, 2023, Kazakhstan, Atyrau Exhibition Center, stand No. 39