Tengizchevroil: 2011 Year in Review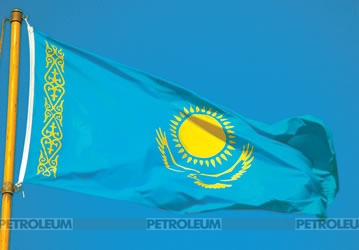 Tengizchevroil: 2011 Year in Review
Last year Tengizchevroil focused on celebrating the successes and growth it has experienced as a country and company during the first 20 years of statehood and since oil was first produced in Tengiz in April 1991.
The year 2012 will be a pivotal year for Tengizchevroil: focus on the next 20 years of partnership and growth with the Republic of Kazakhstan. TCO's growth over the last two decades has been tremendous and has resulted in direct financial payments of $60.1 billion to Kazakhstani entities since 1993. In 2012, TCO hopes to embark on the next phases of growth for Tengiz, paving the way for more precedent-setting benefit for the Republic of Kazakhstan and its people over the next 20 years.
In 2011, TCO continued on its path of continuous improvement in all areas of the company. TCO's strong team performed extremely well in safety, environmental protection, production and product sales. The company also received several prestigious recognitions from its key stakeholders.
TCO is pleased to have been awarded by President Nazarbayev the Grand Prize Paryz award for corporate social responsibility. Additionally, the Ministry of Labor and Social Protection has named TCO the Safest Large Company in Kazakhstan at the Kazakhstan International Conference on Occupational Safety.
For more information about the company's 2011 performance and achievements, visit www.tengizchevroil.kz
Safety & Health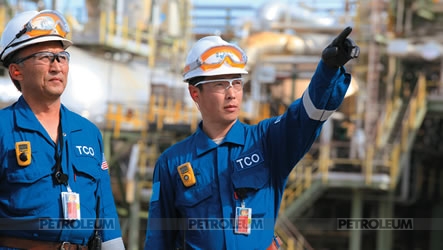 Tengizchevroil: 2011 Year in Review
Tengizchevroil continues to have industry-leading safety results in standard industrial safety measurements such as Days Away from Work. In 2011, more than 14,800 people worked for a total of 36.8 million hours for Tengizchevroil with only five injuries which required a day away from work. While this statistic is truly world-class performance, TCO strives for zero workplace injuries and in continuously working to improve in this area.
With an operation as large as Tengiz where hundreds of vehicles are continuously moving people and equipment over a vast territory, a critical aspect of our overall safety program is motor vehicle safety. TCO vehicles had only one serious collision and no injuries over the 49 million kilometers driven in Tengiz in 2011. TCO is employing satellite monitoring of vehicles and extensive training to try to drive this strong performance to zero collisions in 2012.