(Re)Thinking conceptually about Energy Security: Energy Insecurity in Eurasia as Politico-Economic Structural Diversity
By Edward Stoddard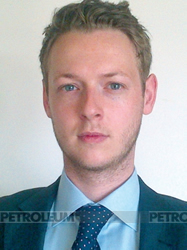 Author Info:
Ed Stoddard is a UK Economic and Social Research Council (ESRC) Ph.D Researcher at the Centre for European and International Studies Research at the University of Portsmouth, UK. His research interests include European relations with Central Asia and the South Caucasus and EU energy policy in the Caspian Sea region.
Energy security is a matter of serious concern across Europe and the countries of Eurasia. Of course, the perspectives of states in these regions can differ somewhat on what constitutes energy security.
For EU member states like Germany or the United Kingdom, energy security is about security of supply and keeping energy prices below a level that causes social and economic harm. For the oil and gas-rich nations of the former USSR, such as Russia or Kazakhstan, the security sought is security of demand, maintained at prices high enough to ensure that state budgets are sustained and that social and economic progress is ensured.
When one surveys the literature and commentary on energy policy, one quickly realises that it is broadly split between two contrasting ways of understanding energy security: a market economic based approach and a geopolitical approach.
These understandings often however neglect each other and consequently fail to give a comprehensive analysis of the causes of energy security. This paper forwards a different approach arguing that to understand how energy security problems arise, one needs to focus on how energy markets are affected by pressures emanating from the diversity of political and economic structures across states that are linked together in energy interdependence.
Energy Security: Market-Economic and Geopolitical Perspectives
As described above, most discussions of energy security are conceptualised in terms of either markets or geopolitics. At their most doctrinaire, economistic analyses see energy as no different from any other commodity. Consequently, energy markets should receive no special conditions and should be exposed to the same market conditions as prescribed by economists in other commodity markets.
Due to the liberalisation and global(ising) nature of energy markets, energy security and insecurity are seen as market outcomes, "determined by the operation of the market, and can thus only be defined in market terms – particularly supply (physical availability) and price"[1]. Janusz Bielecki argues that "for the economists, the concerns[of energy security]are primarily about the macroeconomic impacts of high energy prices and the danger of economic losses resulting from potential shortfalls in energy supply"[2]. Advocates of this position note that energy security is the "availability of energy to those who are willing to pay the market price". Likewise, the function of energy security policies should be "making markets work and letting them work when they do"[3].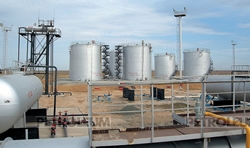 The most famous definition of energy security within this market-economistic tradition derives from the International Energy Agency that describes energy security as an "adequate supply of energy at a reasonable cost" with energy security incorporating "adequate, affordable and reliable supply" components[4]. These definitions integrate relative and absolute notions.
Adequate supply is an absolute notion – supply is either adequate or not. However affordability and the reliability of suppliers are relative notions open to varying degrees of interpretation[5]. Reasonable prices can mean both a price high enough for a return on investment for companies and oil and gas exporting countries but also a price low enough to facilitate economic growth in consuming countries[6]. It also means, from the perspective of countries reliant on oil and gas exports, a price high enough to balance or increase national budgets and maintain political stability.
This approach appeared to bear fruit in the late 1980s and 1990s. This period saw high levels of OECD oil production, liquid energy markets and an increasing internationalisationand financialisation of oil markets that promised to reduce the political salience of oil and expose oil to competitive pressures. The development of new technologies in natural gas raised the prospect of establishing international LNG gas markets and 'decoupling' gas from oil-price indexing[7].
However, the changing global energy market context of the 2000s heralded more pessimistic voices on matters of energy security. From this point of view the benign energy markets of the late 1980s and 1990s (from an OECD perspective) created a false sense of security for (Western) policy makers. Substantial demand and price rises after the turn of the century, caused primarily through a mixture of increasing non-OECD demand and market-speculation challenged the liberal market-based view of energy policy[8].
To the countries of the European Union and the USA it seemed that energy producing states were becoming more assertive. Scholars and politicians alike began to question the role of markets in favour of strategic alliances. In the absence of any common agreement on the basic governance structure of energy internationally, geopolitical analyses of energy security mushroomed[9].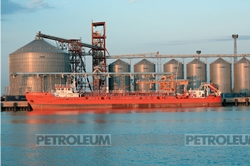 Mirroring the traditional IR preoccupation with war and peace, geopolitical approaches to energy security tend to emphasise the risk for conflict in energy relations. This is for two main reasons. Firstly within this view, energy resources (specifically oil and gas) can be conceived of as potential energy 'weapons'. Energy resource endowments can be seen to provide states with the ability to hold others, dependent on oil or gas imports from them, to ransom.
The concept of energy as a 'weapon' has been most often applied to the oil embargos imposed by Organisation of Petroleum Exporting Countries in 1973 and 1979[10]. However, whilst oil restrictions from Middle Eastern suppliers remained a possibility, the most recent focus of energy-as-a-weapon discussions have centred on the possibility of Russia withholding gas supplies to Europe, particularly after gas crises of 2006, 2007 and 2009.
Secondly, competition over energy is seen to exacerbate the risk of interstate and, in some cases, domestic conflict[11]. In this view, increasing demand for energy supplies fuels heightened competition between the world major powers, particularly the USA and China. US academic Michael Klare argues that the future global landscape of combat is likely to be dominated by the struggle for resources rather than ideology or the global balance of power[12].
In addition, energy scarcity is thought to increase the risk and severity of recessions, exacerbating tensions between OECD states and major new energy importers such as India and China. Energy scarcity and major power interventions are also seen to exacerbate local, sometimes ethnic conflicts, where sub-national groups clash over access to scare resources.
Several factors have contributed to this view of global energy security. For some, the shift of China to net-oil importer status and the 'resurgence' of Russia since the early 2000s in particular have raised the specter of a 'new Cold War' fought over energy rather than on ideological grounds[13]. As Grant notes, the position of these states in the current global energy landscape presents a picture seemingly more amenable to geo-political views of energy security[14]. In Europe in particular,the Russian-Ukrainian and Russian-Belarussian gas crises added ammunition to this intellectual climate of energy geopolitics.
Rather than focusing on the resources themselves or problems of a mismatch between supply and demand, from the geopolitical perspective the threats posed to energy security are seen to emanate from the political intentions of those with control over or stable access to energy supplies[15]. Within this view, the actual energy itself matters only in so much as it provides opportunities or constraints for states in pursuit of their national interests in an anarchic global system.