The Most Innovative Project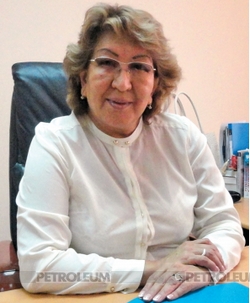 Sholpan Khaidargaliyeva, director of petrochemistry and technical regulation department of the Ministry of Oil and Gas of the RК, in an interview to Petroleum tells about the project for the construction of the integrated gas chemical complex in the Atyrau region
Sholpan Akhmetovna, please tell us what projects in the sphere of petrochemistry are available now in the portfolio of the Ministry of Oil and Gas?
At present, within the State Program for Accelerated Industrial and Innovation Development of the Republic of Kazakhstan for 20102014, the following investment projects on establishing petrochemical productions of the world level are being run in Kazakhstan:
1) "Construction of the integrated gas chemical complex" in the Atyrau region (Phase 1 – production of polypropylene; Phase 2 – production of polythene);
2) "Construction of the unit for aromatic hydrocarbons production at the Atyrau oil refinery";
3) "Production of road bitumen at the Аktau Plastics Plant". All these projects are based on the real possibilities and figures on the volumes of oil and gas production in the country and the structure of raw materials. In addition, they take into account a balance between the current and prospective volumes of export and internal consumption, and economically expedient volumes for primary (petroleum products) and deep processing (petrochemistry). The Ministry of Oil and Gas of the RК is conducting active work on each project in accordance with the elaborated and authorized schedules.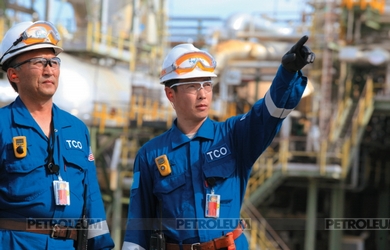 At what stage currently is the largest project – "Construction of the Integrated Gas Chemical Complex" in the Atyrau region?
As you have rightly noted, this project is the most capital-intensive and the most innovative. Kazakhstan has a number of natural advantages which can and should provide successful organization of petrochemical productions. The structure of the Kazakhstani associated gases and gas condensate received under the fields' development (Tengiz, Caspian and Каrachaganak), according to the content of ethane fraction, is much higher of generally-known, that will significantly reduce the cost price of petrochemical products.
Could you highlight in detail the indices of this project? What products and in what volumes will the industry receive after this project's commissioning? Are there any export prospects of these products?