RITK: Full Package of Services for Oil-and-Gas Industrial and Power Facilities
An ancient Chinese saying states that a journey of a thousand miles begins with a single step. This wisdom applies to any successful Kazakhstani company working in the marketplace. The starting point in RITK's history, a company which now stands firmly on its feet, was a speech of the President of Kazakhstan,in which Nursultan Nazarbayev spoke about the need to utilize associated gas.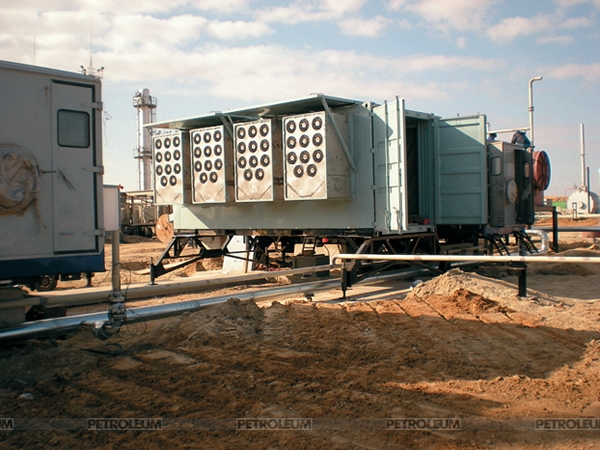 That's how the idea was born to use 2.5 MW gas-turbine power stations powered with associated gas for field power supply. It was then, in 2005, that a small private enterprise was created by A. Smyshlevsky, the originator of the idea and the director of the company, which was registered simply as 'A. N. Smyshlevsky, Private Entrepreneur.' Now we look back at that time with a smile, A. N. Shmyshlevsky, PE opened for business with a staff of five-the director, bookkeeper, and three mechanical engineers.
The company began by selling PAES2500 mobile automated gas-turbine power stations with AI-20 turboprop engines with a 2.5 MW capacity. Demand breeds supply, and the small company began to grow noticeably, along with its client list. When workloads reached a certain level, new people were needed specialists with experience and education, and greater efforts were required, both physical and mental.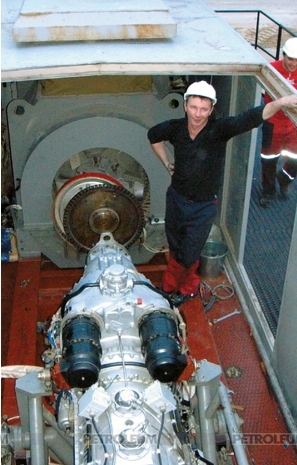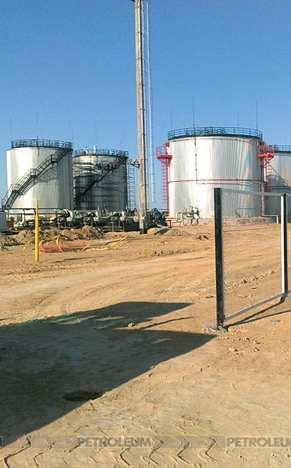 This meant higher costs, in terms both of time and money. Between the period from 2005 through 2008 A. N. Smyshlevsky, PE delivered and commissioned 17 gasturbine power stations with a power capacity of 2.5 MW each for such oil fields as Arysskoye, Konys and Kenlyk in Kyzylorda oblast and Komsomolskoye in Mangystau oblast. Thus, A. N. Smyshlevsky, PE was reformed in 2008, becoming RITK LLP, a company which by 2011 had gained authority and renown in professional circles.
Today, the company has the ability to perform the full set of services related to the delivery, installation, setting-up and repair of AI-20 turboprop engines, technical servicing and operation of power facility equipment in accordance with client specifications, as well as to provide quality maintenance and operation services for diesel and turboelectric stations.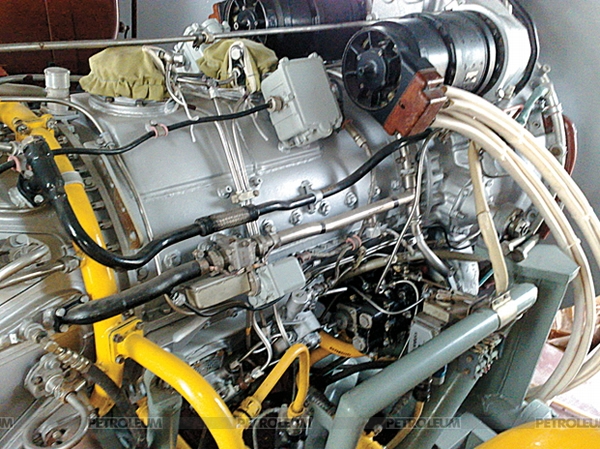 The company's experience in the installation and setting-up of domestically manufactured and imported equipment makes it possible to determine all advantages and deficiencies in individual elements of systems and modules to be upgraded by the company in the future. The experience gained enabled the company to create its own base of operations for the modular assembly of power equipment in Kazakhstan, making facility operation and servicing more effective within the country. Today, the company offers clients such services as:
technical consultations on equipment selection;
delivery, repair and servicing of air treatment units;
operational service;
installation of diesel-generator and gas-generator plants;
routine technical maintenance with diagnostics of all systems;
ongoing and capital repair of diesel and gas-turbine power stations;
pre-commissioning;
delivery, installation and setting-up of power station auxiliaries;
providing parts and tools;
post-warranty service;
around-the-clock technical support for the equipment;
technical personnel training.