A Reliable Partner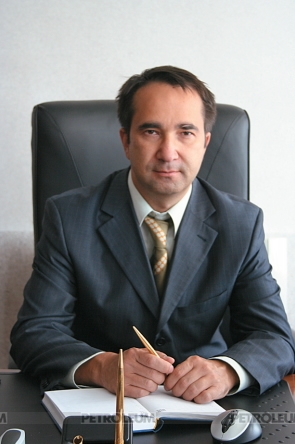 The oil and gas industry is distinguished by the fact that each partner in it should be very reliable. Each chain plays a main role here and everything is of paramount importance. The variety of tasks demands a competent and individual approach for their solution. One of the vivid examples of what kind of player should be a company in this market is OJSC KAMAZ.
This is the largest automobile corporation in the Russian Federation developing its vehicles in view of specificity of the industry and constantly improving characteristics to meet the requirements of the consumer. Meantime, it is not for the first time that we are writing about this company. Rafai Gafeyev, director of Trade Company KAMAZ, has already told about its company on the pages of Petroleum.
Rafail Vasilovich, please tell us about the current activity of OJSC KAMAZ.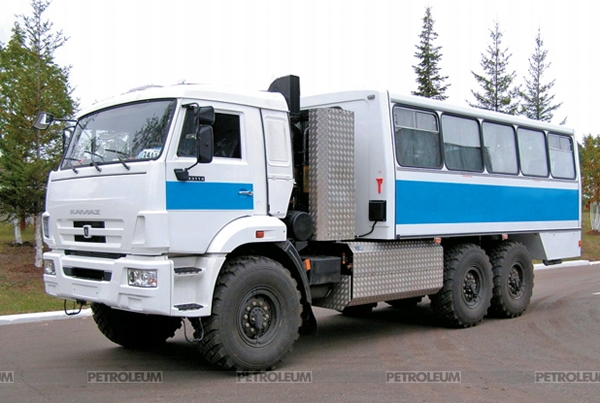 To start with, certainly we do not run in place. The aspiration to correspond to modern tempos and requirements forces (in the finest sense of this word) our specialists to study all details and peculiar features of exploitation of technical equipment produced by us: specificity of performed works, running abilities and the areas of exploitation. All this is done with the aim to optimize operational characteristics.
On the basis of received results, new vehicles are being produced or the already existing models are being modernized. "Oil" additional structures for installing them to the chassis KAMAZ are produced by over 50 enterprises of Russia. Today, our company offers over hundreds new models of special equipment for the oil and gas industry.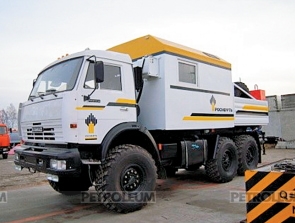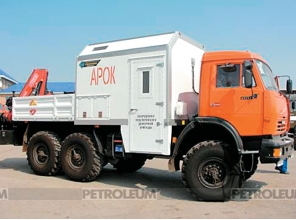 What are the specific features of vehicles for oilmen and gasmen?
Production and transportation of mineral resources is a hard work demanding from vehicles endurance, reliability, unpretentiousness and high cross-country ability. Be it highways or full impassability, subtropical deserts or northern tundra the KAMAZ vehicles are ready to perform works in any conditions. Due to their wide model line with two, six or eight-wheel variants of chassis, and especially, with their all-wheel versions, KAMAZ vehicles are successfully exploited in all spheres of the oil and gas industry.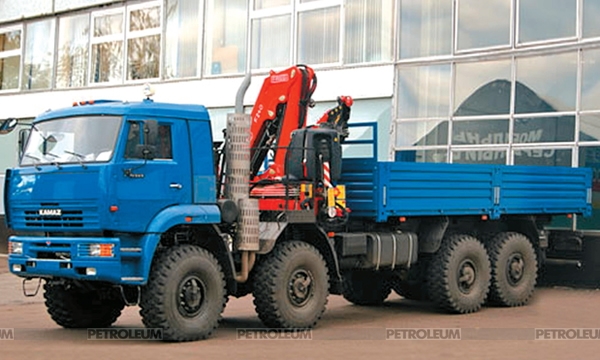 Special equipment to the chassis KAMAZ allows the customers to significantly increase efficiency of processes in the oil and gas sector, including exploration, production, transportation, processing and marketing of oil and gas products. Reequipment of vehicles for particular climatic conditions "tropical" or "northern" execution allows vehicles to operate at temperature from-50?С to +45?С providing comfortable conditions for a driver.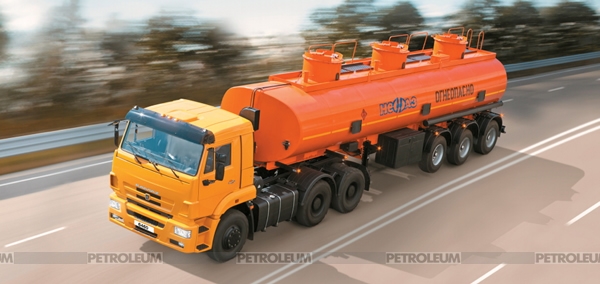 Please, acquaint our readers with your novelties which you have a lot …
The newest developments of KAMAZ, which can present interest to the consumers in the oil and gas industry, are on-board KAMAZ-43118 with КМU Palfinger, a cargo-and-passenger vehicle AROK with crane manipulation devices on all-wheel chassis KAMAZ-43114-30, an aluminum semi-trailer-tank NEFAZ, shift bus NEFAZ 4208-10-41 on gas-cylinder chassis KAMAZ-43114-3861-30 and a truck tractor heavy cargo truck KAMAZ-65226. Let's dwell on each of them in detail. The vehicle with КМU Palfinger РК-15500 on all-wheel gascylinder chassis KAMAZ-43118 is a successful solution for cargo transportation even under the most complicated conditions of exploitation.