Register of Reliability Professional Training Expertise
Amina Jalilova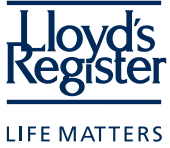 Today employee training is still an issue of high importance for the oil and gas sector. It is a subject of permanent discussions among experts, top-managers of companies and representatives of special education institutions. Despite the fact that within the last few years oil and gas science has been extensively developed and close collaborations built with business entities there is still a considerable lack of professional engineers after the HR crisis which took place in 1990-s.
In this situation business has assumed responsibility for professional training. Some companies invest in professional training based on their own initiative which enables our talented countrymen to apply their knowledge and capabilities within the appropriate industries. It is particularly encouraging that professionals from Kazakhstan are in high demand on the global labor market and quite often involved in to the largest international oil and gas projects.
For Lloyd's Register (LR) that operates in more than 235 offices across 186 countries and with a mission to help clients find ways of managing and minimizing risk - professional training is one of their key priorities. The organisation is proud of its employees representing the oldest classification and certification society in the oil and gas sector both at national level and internationally.
Darkhan Shalmukhanov, a Mechanical Engineer graduated from renowned Atyrau Institute of Oil and Gas has been working at LRfor over five years. He says that all the employees are provided with great opportunities for their career development. A special human resource development program is implemented in the organization providing open opportunities and career pathways. As a result he has obtained the qualification of Authorized Inspector based on the requirements of the American Society of Mechanical Engineers (ASME), as well as becoming a recognized Specialist for Non-Destructive Control. Darkhan says that strong team spirit is present throughout the organisation.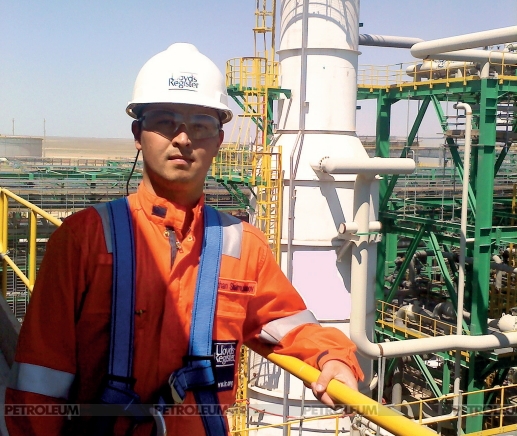 Darkhan Shalmukhanov, Mechanical Engineer
"Participation in large industry projects require a lot of knowledge and experience," Shalmukhanov said. "Within the framework of the organisation's advanced training courses I have successfully obtained professional learning from overseas centers including the Technology Welding Institute (TWI, UK), National Board of Boiler and Pressure Vessel Inspectors (NBBI, USA), and Force Technology Institute (Denmark)". Darkhan and his colleagues have also completed practical training sessions at companies manufacturing pressure vessels, boilers, and metallurgical plants located in India and UAE, as well as sea container producers in Azerbaijan.
Darkhan's dream is to continue his education to obtain a master's degree to become Lead Engineer for the organisation's design appraisal work. He is now working both as a Mechanical Inspector and an Auditor.
Darkhan suggests a number of globally renowned inspection agencies with great projects have emerged in the oil and gas markets of Kazakhstan. "It means that the market is growing which will positively impact upcoming countries who have themselves seen changes in population growth and increasing demands placed on energy supply," highlights Darkhan. He believes that LRprofessionals working in Kazakhstan are competitive in global labour markets as the organisation is involved in projects implemented by transnational oil giants that set out the same qualification requirements worldwide.