Tengizchevroil LLP: 2013 Year in Revie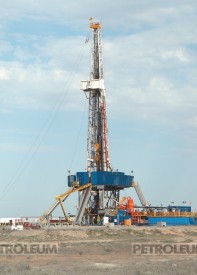 Safety & Health
Tengizchevroil continues to have industry-leading safety results in standard industrial safety measurements such as Days Away from Work. In 2013, more than 19,000 people worked for a total of over 50 million hours for Tengizchevroil with seven injuries which required a day away from work. While this statistic is truly world-class performance, TCO strives for zero workplace injuries and is continuously working to improve in this area.
TCO's Total Recordable Incident Rate (TRIR) is a measure of injury and illness cases without lost time, but that have the potential to lead to lost time. As it is an important leading indicator, TCO manages TRIR closely. In 2013 we again achieved world-class performance. However, we still had around 30 incidents that were preventable. This will be a continued area of focus for TCO in 2014.
Environmental Protection
TCO's investments of more than $2.7 billion on projects to minimize environmental impact since 2000 have been essential to the continuous improvement in environmental protection that has been achieved at Tengiz. Suchinvestments have enabled TCO to reduce total gas flaring volumes by 93 percent since 2000 and increase gas utilization rates at Tengiz to over 99 percent. Gas utilization and other programs have helped reduce total emissions generated per tonne of oil by 70 percent in the same timeframe. In 2013, TCO averaged just 2.49 kilograms per tonne of oil produced. Since 2000, TCO has increased annual crude oil production volume by 158 percent.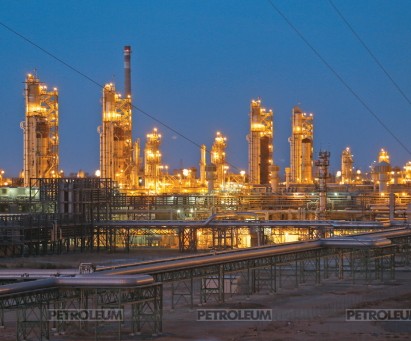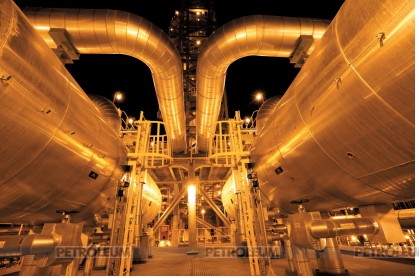 Investments in environmental protection and improvements in plant reliability have helped TCO reduce the number of technical malfunctions at the KTL plant by 55 percent, and the volume of sour and acid gas flaring during technical malfunctions by 93 percent between 2000 and 2013.
One such investment that has paid dividends for TCO is our implementation of the Exapilot software system. If, for example, a sulfur plant has a technical malfunction, it is not possible for an operator to immediately stabilize the system as there are can be about 60 control valves to manipulate. In this situation the excess acid gas would be flared, which would create SO2 emissions. With Exapilot, the software automatically changes position of all those valves at once, thereby containing the acid gas within the system and eliminating the need to flare.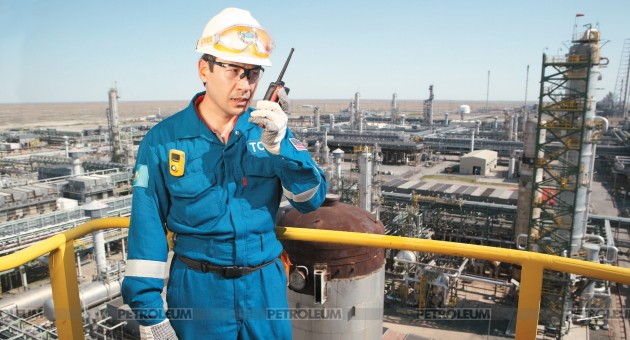 Acid gas flaring is responsible for about 1100 tonnes of annual SO2 emissions and Exapilot is expected to reduce this by 90 to 100%. Exapilot is also used to regularly monitor the control valves and signal the operator when they need to be repaired or replaced. This increases the reliability of the equipment and helps further reduce technical malfunctions.
Production & Product Sales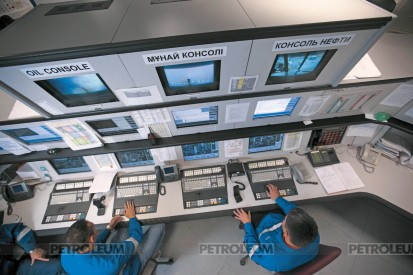 Crude production for 2013 was 27.1 million metric tonnes (216 million barrels), an annual record for TCO and the highest annual production for a petroleum company in Kazakhstan's history.
TCO sold 1.4 million metric tonnes of LPG and 7.1 billion cubic meters of dry gas. TCO sold 3.85 million metric tonnes of sulfur, which is 161 percent of the 2.4 million metric tonnes produced for the same period. TCO's sales success has resulted in the reduction of volumes of sulfur stored in Tengiz inventory to 1.15 million tonnes as of December 31, 2013.
Financial Benefit to Kazakhstan
Since Tengizchevroil's founding, the company has distributed $89.2 billion dollars to the Republic of Kazakhstan including purchases of Kazakhstani goods and services, profit distributions to KazMunaiGas, taxes and royalties paid to the government, tariffs and fees paid to state-owned companies and employee's salaries. In 2013, direct payments to the Republic of Kazakhstan totaled $15 billion.
TCO spent almost $2.3 billion on Kazakhstani goods and services in 2013. TCO has invested more than $15.4 billion on Kazakhstani goods and services since 1993. TCO continues to employ multiple tools to increase Kazakhstani Content, including $14 million in loans to small and medium-size Kazakhstani businesses. TCO has a long-term contracting strategy that will encourage development of Kazakhstani content by its contractors. The company is actively working with the government, KazMunaiGaz and industry unions such as the Kazakhstani Union of Machine Builders to identify and capture opportunities for manufacturers in Kazakhstan. During 2013, TCO has identified new Kazakhstani manufacturers and has already placed work orders.
Corporate Responsibility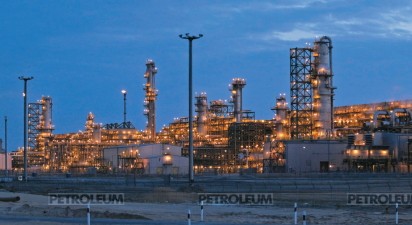 Since 1993, TCO has invested more than $860 million to fund social projects and programs in the Atyrau Oblast for the community and employees. TCO's Egilik (benefit in Kazakh) budget for 2013 was $25 million and its Community Investment Program budget was just over $1.4 million. Through these two programs, and in partnership with local and international organizations, TCO funded a variety of projects to improve education and health in the Atyrau Oblast.
In 2014, TCO has another $25 million budgeted for Egilik, the majority of which will be spent for construction of kindergartens and schools in Atyrau and the Zhylyoi district.

Workforce Development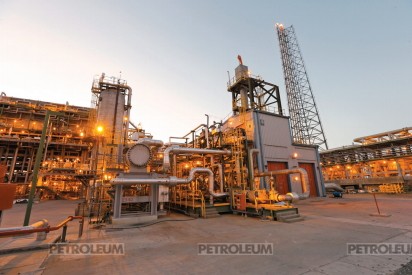 TCO's strong training and development programs have a long tradition of helping advance our Kazakhstani employees to positions of increasing responsibility. Kazakhstani citizens now hold 87 percent of TCO positions and Kazakhstani managers and supervisors hold 76.5 percent of TCO supervisor and manager positions. Since 2007, 87 Kazakhstani citizens have replaced expatriates in manager, supervisor and key technical positions.
Because attracting and retaining a world-class workforce to manage Tengizchevroil's large and complex business is critical to the company's ongoing success, we strive to be one of the best places to work in Kazakhstan. Some of the most popular aspects of TCO's compensation package are a pay for performance system, international development assignments and world-class training programs. TCO will continue to identify successors for TCO senior managers and to prepare those successors to take over those positions. Expatriate assignments for our Kazakhstani employees are an important method by which to support those employees to gain the international experience that will enable them to achieve their goals. Currently, TCO has over seventy Kazakhstani employees working outside of Kazakhstan.
Outlook for 2014
TCO's safety focus in 2014 will see us working to achieve a Day Away From Work Rate and Total Recordable Incident Rate of zero. We will safely progress our queue of large and complex projects, notably the Future Growth Project and the Wellhead Pressure Management Project, in a safe and capital efficient manner. We will also have a strong focus on the execution of our production plan, completion of 2014 turnarounds and continuation of our drilling and workover programs.
(Full article)