Marriageable Daughters. Samruk Kazyna Fund delays placement of shares for state-owned oil and gas companies
Yelena Dudka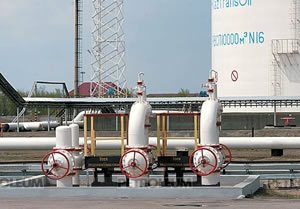 Samruk-Kazyna Fund intends to introduce shares of 8 major state-controlled companies to domestic stock exchange market before 2015. This is believed to not only bring trading on the stock exchange back to life, but also to influence state property management principles in Kazakhstan.

In February 2011, RoK President Nursultan Nazarbayev authorized the Samruk Kazyna Fund to develop a programme to introduce shares of a number of subsidiary companies at the domestic stock exchange. All interested parties are currently involved in discussion of the draft programme. It will be approved by the government and submitted for consideration to the RoK President in the near future.

Objectives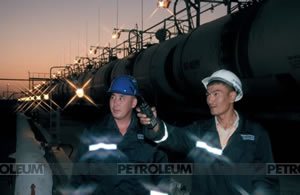 The introduction of small share packages of state companies to the Kazakhstan stock exchange market has been discussed for some time now. Way back in 1990s several programmes for introduction of so called "blue chips" were developed, but they have not been implemented yet. This subject has been discussed a number of times since then. However, to date only 3 major state-controlled companies have publicly allocated their shares at KASE (Kazakhstan Stock Exchange). These are KMG EP (in 2006), KazakhTelecom (2006) and Mangistau Electricity Distribution Network Company (MEDNC, 2008).

Nevertheless, the issue is still important. A new approach by the National IPO is to address these long-standing issues.

| | | |
| --- | --- | --- |
| Main Objectives | Target Indicators | Priorities |
| To present an opportunity to Kazakhstan's population to hold shares of major domestic companies as well as diversify and multiply savings by means of investing at the stock exchange | Placementof shares of minimum 8 subsidiary companies of the Fund within the framework of National IPO Programme | To develop mechanisms to reduce risks for investors |
| To further develop the Kazakhstan Stock market | Involvement of minimum 160 000 individuals– RoK citizens | To improve stock market infrastructure |
| To create an investment culture in the domestic market | Capitalisation of stock market at KASE increases at minimum15-20% in 2015 compared with average indicator for 2011. | To introduce legislative and regulatory developments |
| To ensure transparency, efficiency and competitive advantage of major companies in Kazakhstan | Attraction of minimum 500 billion USD for placementof Fund shares before 2015 | To introduce improvements to Tariff Regulation of companies and Tax Legislation |
Source: Draft Programme "Placementof shares of subsidiary companies of Samruk Kazyna Fund at the stock market dated 26/08/2011.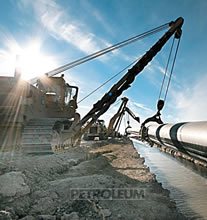 In addition to this, there are two other important issues which will lead to significant results.

One of them is a modification of tariff regulation of monopolist companies. To date the mechanism of state tariff regulation is directed at supporting company's activities and has not allowed them to invest assets into development. According to the draft programme, if this principle is changed, there will be more room for improvement of assets and this will result in investment attractiveness of companies. Therefore, the issue of changes to tariff regulation will be considered within the National IPO Programme. It is stipulated that the Government will ensure balance for the interests of the population, different level budgets and natural monopoly subjects as well as business activity of the country on a large scale.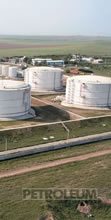 Additionally, the programme stipulates amendments into laws and regulations which give the Kazakhstan Government a status of an issuer with a controlling stake for IPO's companies-applicants (especially for companies that are considered to be strategic companies or those that own strategic assets).

In summary, the National IPO may introduce two important changes into the state property management system. They constitute an increase of tariffs of monopolist companies, which is not possible without strong social and economic justification, and release of a share of strategic assets from government control.

Issuers

Selection of companies

The applicants for placement of shares within the National IPO were selected in two stages. Both quantative and qualitative indicators of company's activities were assessed. The applicants were graded based on a number of key criteria, such as:
Strategic clarity
Financial position
Stable position after IPO
Transaction amount, IPO impact on capital structure
Analysis of compliance with listing requirements
Technical base for placement, etc