BG Group and Kazakhstan: a shared history of success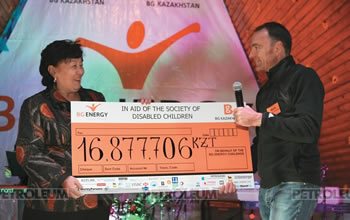 This year we celebrate the 20th anniversary of Kazakhstan's independence. In that time, Kazakhstan has become the unquestionable leader of Central Asia. One key reason for this success is the Republic's policy of openness to international investment, expertise and skills. This has enabled Kazakhstan to unlock the potential of its great natural wealth, bringing stability, growth and prosperity to its people.

BG Group has been a major partner of Kazakhstan since independence. Since 1999 the Karachaganak field, which BG Group operates jointly with ENI, has trebled its production. BG Group is proud of the contribution it has made to the Republic's growth and prosperity, and the company looks forward to strengthening its partnership in the years ahead.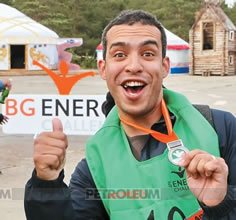 BG Group has also worked to support the development of Kazakhstan in many other ways. In March 2006, following a meeting of Kazakhstani President Nursultan Nazarbayev and BG Group CEO Sir Frank Chapman, BG Group was entrusted with developing the Kazakhstan Natural Gas Market Study. As a consequence of the survey, in October 2008 BG Group and NC KazMunaiGas JSC signed a cooperation agreement with the aim of developing a plan to supply the country's domestic market with natural gas. The plan also involved a Joint Working Group to promote proposals of the Kazakhstan Natural Gas Market Study. In this way, BG Group is promoting the use of natural gas, a clean and safe fuel, in the Republic.

Under the trilateral memorandum signed between BG Group, KazTransGas and the Almaty City Akimat, the first NGV-refuelling compressor station was put into service on July 1, 2010. The station allowed compressed natural gas to be used as a fuel. Thanks to this, 200 buses now run on clean energy in Almaty. Converting to natural gas, the fossil fuel with the lowest carbon emissions, helps reduce the impact of energy use on the environment.

BG Group's partnership with Kazakh national companies has extended far beyond the Republic of Kazakhstan. In particular, under the White Bear Project, BG Group entered into a Joint Venture in the UK North Sea with KazMunaiGas EP (KMG) who purchased a 35% interest. BG Group has extensive experience in operations in the North Sea, and its specialists will share this with the KMG personnel seconded to the project.