KPO Announces Senior Management Changes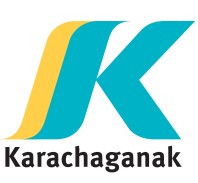 Karachaganak Petroleum Operating B.V. (KPO) announced on April 01, 2015 two seniormanagement appointments. Renato Maroli takes over from Damiano Ratti as the new KPO General Director, whilst Andrew Wiper steps in as the new Operations Director and Deputy General Director.
"I would like to welcome the new KPO General Director Renato Maroli and Operations Director Andrew Wiper, and wish them great success with their new assignments. I am confident that their valuable experience and strong leadership will contribute to the continued success of KPO", said Damiano Ratti.
Renato Maroli has over twenty-two years of experience within the oil & gas industry, including domestic and international assignments such as Libya and Egypt. In his most recent assignment he held the position of Chief Executive Officer of Enimed, Eni's sister company that operates onshore and offshore assets in Sicily, Italy.
During his professional career, he was involved in all operational aspects of hydrocarbon production upstream activities, as well as gas storage projects.
Renato Maroli has a wealth of experience of working within different environments and cultures.