New Horizons of Atyrau Oil Refinery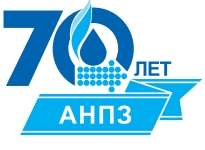 September 2015, the first-born of Kazakhstan oil processing – Atyrau refinery – will celebrate its 70thanniversary. Today, the refinery is not just a manufacturing plant, but interwoven fates of thousands of people, history of Atyrau city and Kazakhstan on the whole, chronicle of rises and hardships, new victories and industrial prospects in XXI century.
Chapters of history
The decision on building the new oil refinery in Kazakhstan was adopted in 1943. Height of the Great Patriotic War. Battlefront needs fuel. April 14, State Defence Committee adopted decree No. 3181-cc on the construction of oil refining facilities in eastern regions of the USSR. SDC decreed: "Set the construction site of refinery No. 441 in Guryev city, Kazakh SSR. General administration is assigned to NKVD – Lavrenty Pavlovich Beria. Iosif Vissarionovich Stalin, Chairman of State Defense Committee".
Construction of the strategic facility took all efforts of the country at war: technical design of the refinery was developed by US Company Badger and Sons, tying to local terms was performed by designers of Embaneftproekt (managed by engineer Gavriil Ivanovich Gorechenkov). By decree of the Soviet government, construction of oil refinery in Guryev was assigned to the 3rd Construction Department at Central Administration of Airfield Construction, NKVD, USSR.
May 18, 1943, construction engineer Ivan Mikhailovich Romanovsky arrived to Guryev as Prime Contractor (by the first echelon of transport equipment). Mr. Romanovsky, who arrived from Leningrad with special government task, noted the climatic terms of local area, as he wrote in his diary: "... In this sun-scorched land of salt marshes, now, during the war, we have to build a refinery and its city. But we have no stone to build the houses. This land is dust and salt".
However, the refinery had to be built and commissioned fast – there was no other option. The leadership of the USSR People's Commissariat for Oil called into question the selection of a site for construction of a new oil refinery, proposing to relocate the construction to Astrakhan, which showed more favorable conditions for delivery of oil products to battle ground. From the memoirs of G.I. Gorechenkov: "To select the site for construction of refinery in Astrakhan, People's Commissariat for Oil arranged a special commission, which also included myself. Upon selection of construction site, Mr Smoljanov, Administrator of Trust No. 1, left with materials to Moscow. In no more than five days, it was reported: "The government satisfied the application of Kazakh SSR on construction of refinery in Guryev city". June 25, 1943, I was assigned as director of refinery No. 441."
Thus, in September 1943, the first stage of Kazakhstan oil industry development started. Enthusiasm and will have merged in strong alloy, giving birth to amazing multinational team united by common urge for victory. Exactly for victory, as it was the contribution of designers, architects, builders, and engineers into the greatnationwide cause.
Those years laid the foundation of factory buildings and traditions, which formed the basis of life for future generations of Caspian oil refiners. The refinery construction was the most important strategic event for the huge multinational state – the USSR. For Kazakhstan it meant a new turn in development of oil industry. Originally used as raw-material base, the republic (and even more so the region) was able to reach the level, which opened new perspectives. With the expanded horizon of views and knowledge, a road was paved to new heights of industry, science, and human relationships, which marked the new culture (in production and in everyday life).
September 8, 1945, Guryev oil refinery issued the first product – gasoline. By decree of State Commission, this day was defined as the origin of oil-refining industry in Kazakh SSR. The output was designed as 800 thousand tons of processed Emba oil per year. Aviation and motor gasoline, motor and heating fuels are produced here.
February 23, 1946, newspaper "Pravda" published a decree of Presidium of the Supreme Soviet of the USSR – on awarding the distinguished construction participants with orders and medals. The Order of Lenin was awarded to: G.I. Gorechenkov, A.D. Mester, B.S. Dzerkovsky – head of wiring department, N.M. Krasnyuk – facility manager, A.E. Skidan – electric welder, I.E. Susman – Captain, P.A. Tugolukov – area manager, T.V. Shun'ko – bricklayer, A.S. Schekanenko – engineer, Lieutenant Colonel. About 100 construction workers were awarded with the Order of Patriotic War (1st and 2nd degree), the Order of Labor Red Banner, and medals.
In 1960s, they set a course for increase in scope of oil refining (via building the new process units). In 1969, primary oil refining unit CVU-3 (designed to prepare and process 3 million tons of crude Mangyshlak oil per year) was built. In 1971, a catalytic reforming unit (300 thousand tons per year) was commissioned; after reconstruction, it reached the raw-material output of 420.000 tons per year. In 1980, the first Kazakhstan delayed coking unit was built.