Partners about Mechstroyservice JSC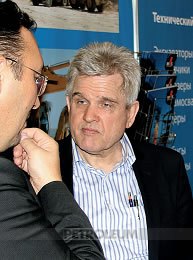 Ries Kamsteeg,
Regional Manager,
Area North & East Europe, Van Oord

- We always feel a strong sence of responsibly towards the selection of partners in our business, especially if business concerns a long-term cooperation in complex technical projects. We are aware that the company Mechstroyservice is one of the leaders in the building industry in the Kazakhstan market. It has licenses not only to conduct construction work, but also to design and survey works. Experience of MSS in the market of Kazakhstan and technology of building artificial islands, experience in managing large projects, which Van Оord owns, are, in our opinion, a very successful tandem.

Other important criterion under selection of partner is that MSS has a rather weighty list of comprehensive projects having already realized in the field of marine construction. The company has well recommended itself under erection of such important facilities as construction of piers, moorings, offshore operations support bases and filling stations of sea vessels. Naturally, this is a direct proof of high qualification of MSS employees and ability to organize construction work in the harsh weather conditions. New technologies plus a qualified personnel and precise organization of work in all divisions of production chain – this is a pledge of good work in the most severe conditions.

Whether it can be said that today MSS approaches closer to the world standards in terms of quality? Certainly. The integrated quality management system has been introduced and operates successfully in the company. The quality of services rendered by MSS in the field of industrial construction corresponds to the requirements of international standards. All this allows MSS to be actively involved in the projects of such companies as Аgip, NCOC and others.

Our JV TenizKazyna was established specially to conduct works within the Kashagan project, and we hope to realise these projects in the near future. Already today JV TenizKazyna is ready to render a wide range of services in offshore construction, including the construction of artificial islands. We see good prospects for the future.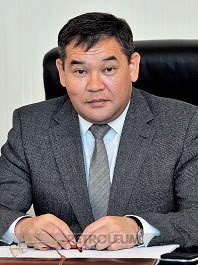 Talgat Taubaldiyev,
First Deputy General Director
of JSC KazTransOil

-We began our cooperation with JSC Mechstroyservice long time ago, one could say, from the formation of JSC KazTransOil in 1997. Already at that time MSS was firmly established in the market of construction, had a professional qualified staff of employees, possessed advanced technical equipment corresponded to the western standards in terms of working procedures, quality and safety standards.

For these years we have developed strong and reliable business relationships both between the top managers of our companies and between the divisions of the Customer and the Contractor. We realized several large-scale projects together.

The largest project was the construction of the Kumkol Gas Pumping Station which included over one hundred various technologically interconnected facilities. According to the functional assignment, the project was divided into three zones: production, administrative and the zone of emergency recovery. It was needed to solve rather uneasy technical and process tasks. However, MSS has excellently coped with the set tasks. This complex facility was launched ahead of schedule.

Also difficult, in our opinion, was the construction of a pier in the city of Aktau. It included four independent constructive elements: two piers - moorings made of steel groove, root adjunctions of piers of slope type soil with paving, embankment and parking for yachts and boats. Different assignment of each facility required special approach and original building solutions. MSS has dealed successfuly with the set task demonstrating a high quality of performed work.

I would like to recollect an uneasy situation which appeared under construction of the Uzen-Atyrau-Samara oil pipeline. It was needed to build the underwater passage applying the horizontal inclined drilling. It is so-called trenchless method which not every building company is capable to undertake: technically, it is very complicated. It was needed to conduct drilling by special expensive technical equipment, lower the bottom of the channel by seven meters, in the very unstable soil which builders call «a running soil». Then it was needed to run a steel pipe 720 mm in diameter in the trench, and all this to do very accurately so that not to damage technical elements surrounding it. The work was almost intricate, and please bear in mind, all operations were carried out in the winter period. However here, MSS, as they say, has not made a mess! Despite all complexities, this object was commissioned in time.

By the way, it is one of the most attractive features of MSS: to precisely fulfil its partner obligations. For the years of our cooperation actually no object has been hampered or launched with delay, or incomplete. There were no claims with all remarks always quickly eliminated in accordance with the taken obligations. Given that specificity of our construction is connected mainly with oil (all these objects of high danger), a primary attention is given by MSS to labour safety.

Also, I would like to mention the quality of built facilities: MSS gives guarantees, usually for two years. All guarantees are always fulfilled. It is not accidental because due to all these indices MSS has been recognized as a fair supplier of Samruk-Kazyna Holding. We would like to further fruitfully cooperate with Mechstroyservice.