SPE Conference Series Returns to Kazakhstan Against a Challenging Backdrop
This November, the Annual Caspian Technical Conference and Exhibition (CTCE) - organised by the Society of Petroleum Engineers (SPE) – will return to Astana for its third year hosted by KazsMunaiGas from 1-3 November at the Palace of Independance
Since the inaugural event in November 2014, the global oil and gas industry has been experiencing a prolonged period of lower oil prices, which has put the spotlight on the commercial viability of all oil and gas projects around the world.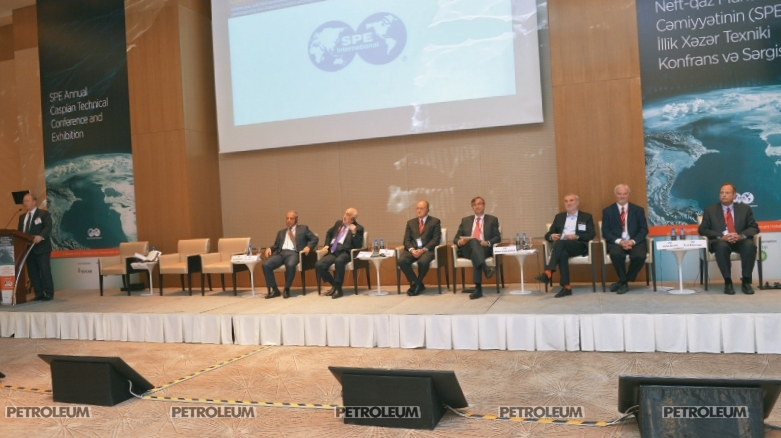 SPE Conference Series Returns to Kazakhstan Against a Challenging Backdrop
The technical challenges of extracting oil and gas in the Caspian, and increasing maturity of many fields, have meant that the downturn in global oil prices has hit the region particularly hard.
As in other oil-producing regions, the spotlight in the Caspian oil and gas industry is now on cost efficiency, and how technical innovation can be leveraged to improve oil recovery factors, reduction in exporation costs and the identification and extraction of more complex and deeper reserves.
In this article, we look at how the very different backdrop to this year's conference has shaped the programme, and some of the aspects that have remained constant.
Responding to the new price environment
In the three keynote panel sessions, a range of high-level speakers, including:
Cheryl Gomez-Smith, Managing Director of ExxonMobil Kazakhstan Inc.;

John Denis, General Director of the Scientific Research Institute of Production and Drilling Technology KazMunaiGas (SRI PDT KMG);

Uzakbay Karabalin, Deputy Chairman of KAZENERGY; and

Jeff Karfunkle, Managing Director, Drilling and Well Services at KazMunaiGas
will explore the issues faced by the E&P industry in Kazakhstan and the broader Caspian region. Issues to be covered include:
identifying areas where efficiencies can be made which add value and allow organisations to respond more quickly to changes in the volatile macro environment;

adding to Kazakhstan's existing petroleum resources through frontier exploration, near-field exploration and building reserves in existing reservoirs in order to sustain and drive production in the future; and

the ways in which development strategies and exploration programmes can be changed in order to ensure project viability.
Alongside the keynote sessions will be a technical programme composed of twelve sessions where a variety of topics will be considered. The common theme to all these research-based presentations will be how cutting edge tools, technology and techniques are being applied in the Caspian in response to current cost pressures.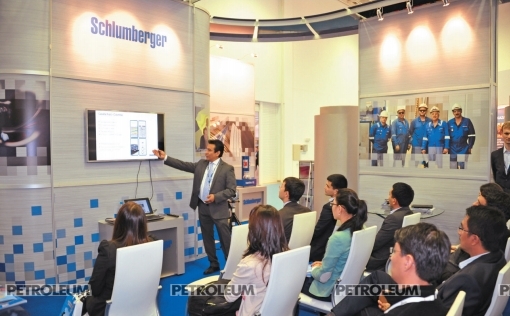 SPE Conference Series Returns to Kazakhstan Against a Challenging Backdrop
Topics for the technical programme will include:
new reservoir and hydrocarbon system modelling techniques;

history matching and production forecasting;

new practices, tools and techniques for well construction, completion and intervention;

use of seismic data to reduce sub-surface uncertainties;

best practice in operational safety and safety culture;

IOR – latest practices for improving water flood and gas injection efficiency;

surveillance and production optimisation;

improving production from mature fields.
Encouraging partnerships – and the next generation
SPE Conference Series Returns to Kazakhstan Against a Challenging Backdrop
Collaboration and participation in CTCE between oil and gas professional bodies (including the APGK and SEG), local operators (KMG and NCOC), local service and supply companies as represented by KAZSERVICE, and international oil & gas and service companies (including ExxonMobil, eni, Halliburton and Schlumberger) is a key success factor in addressing the challenges currently faced by the industry in Kazakhstan and the Caspian region. CTCE will again provide a forum for exactly this type of exchange of information, experiences and ideas.
In common with many other regions, the oil and gas industry in the Caspian also faces a demographic challenge. On one hand, a generation of experienced professionals is approaching retirement, while on the other hand there are insufficient STEM graduates entering the industry. Moreover, those who do graduate from regional universities and colleges are often tempted by jobs overseas.
To address this challenge, the oil and gas industry needs to work on a number of fronts: enlightening and educating students and teachers in order to attract graduates into the industry, as well as investing in knowledge transfer. Alongside discussing technical issues, CTCE will also be raising the profile of careers within the industry to both high-school teachers and university students through the Regional Student Development Summit, as well as a workshop for high school teachers held as part of SPE's energy4me energy education programme. The energy4me workshop will be taking place with the support of the British Council, and builds on the success of the corresponding workshop held at last year's CTCE in Baku.
High Level supporting Partners
Once more, CTCE enjoys the support of Kazakhstan' Ministry of Energy, KAZENERGY and new for this year PSA LLC . The event will be co-chaired by Magzum Mirzagaliyev, Vice-Minister of Energy of the Republic of Kazakhstan, who will also give a keynote speech on the opening day along with • Uzakbayi Karabalin , Deputy Chairman of KAZENERGY and Mr K Ibrashev, General Director of the PSA
Vice-Minister Mirzagaliyev commented: "Effective technological development is impossible without a platform for the exchange of professional experience and best practice on current important issues. The Caspian Technical Conference and Exhibition, returning to Astana this year, is a particularly significant event for the Kazakh oil and gas industry."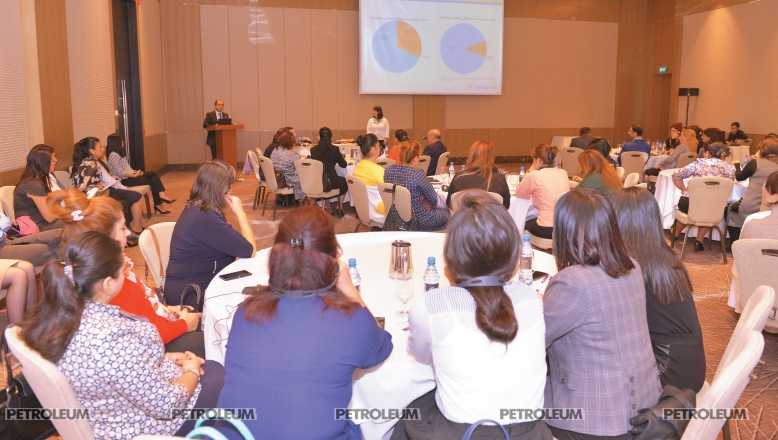 SPE Conference Series Returns to Kazakhstan Against a Challenging Backdrop
To find out more
For more details on SPE CTCE, and to register, please visit:
http://www.spe.org/events/en/2016/conference/16ctce/homepage.html
We look forward to welcoming you in Astana in November!
About SPE
The Society of Petroleum Engineers (SPE) is a not-for-profit professional association whose members are engaged in energy resources development and production. SPE serves more than 168,000 members in 144 countries worldwide. SPE is a key resource for technical knowledge related to the oil and gas exploration and production industry and provides services through its publications, events, training courses, and online resources at www.spe.org.
Published full article