Ten Trends of the New Gas Year
Interfax Energy chief analyst Peter Stewart in the Global Gas Analytics (GGA) review has outlined 10 key trends that will impact the cost of gas in the new 2017-2018 gas year, which started on October 1st.
The growth of the Chinese LNG market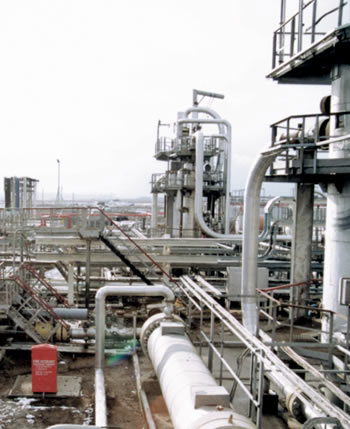 China's transition into a more active use of gas instead of coal, which has supported recent growth in gas demand in the country, will continue during the first half of the gas year, Mr. Stewart believes.
Authorities are stepping up replacement of coal with gas in the heating systems of large northern cities, which will contribute to the growth of gas demand this winter. Increase in gas consumption in China is increasing imports of liquefied natural gas (LNG). Since the beginning of 2017, China increased LNG purchases abroad by about 44%.
Nevertheless, the support that Chinese demand provides for gas spot prices may weaken this year. China, as a buyer, is sensitive to higher gas prices, and, in addition, well supplied with gas due to existing contracts.
The share of gas purchased by China on the spot market, could decline from a recent peak of 28% when spot prices will rise. Another factor that could dampen demand for gas and LNG in China, is an expected slowdown in economic growth in China in 2018.


Increased LNG supply from North and South America
LNG exports from the countries of North and South America, probably will rise during this gas year: United States, Trinidad and Tobago, as well as Peru, increasing supply. For the period from January to September 2017, these three countries have exported a total of 19.74 million tons of LNG, that 51.5% higher than a year earlier.
In August of 2017, American export terminal Sabine Pass began shipping LNG produced at the fourth production line, with the launch of which the output of gas liquefaction terminal has reached 18 million tons a year. In the fourth quarter of 2017, commissioning of the Cove Point LNG terminal in the United States is also expected, which will increase the total capacity of the country's export by 6.7 million tons of LNG per year.
Meanwhile, Trinidad and Tobago is stepping up development of gas projects that already supports LNG exports from that country, and Peru is expected to continue to increase its foreign shipments.
According to GGA, countries of North and South America would increase exports of LNG in 2018 by 10% compared to 2017, up to 28.4 million tons.