News 2021
December 2020
Tengizchevroil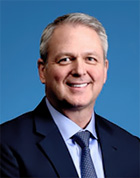 Tengizchevroil (TCO) officially announced December 22, 2020 upcoming changes to the company's leadership team. Effective February 1, 2021, Kevin Lyon has been appointed as TCO General Director. Kevin will succeed Eimear Bonner, who has served as General Director since 2018 and, previously, as TCO General Manager of Operations.
Over his 32-year career with Chevron, Kevin Lyon has held numerous engineering and leadership positions in the United States, Nigeria, Philippines, Indonesia, the Netherlands, and Bangladesh. Since 2018, Kevin has served as Managing Director of Chevron's IndoAsia Business Unit in Jakarta, Indonesia. In this role, Kevin has been responsible for upstream operations at Chevron's assets across the Philippines and Indonesia, including the largest waterflood and heavy oil steamflood operations in the Asia-Pacific region. In that role, Kevin has been managing an organization of over 3,800 direct employees and a total workforce exceeding 30,000. Kevin's appointment as TCO General Director is based on his proven leadership and relevant upstream international experience.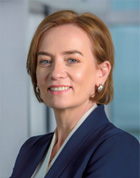 Eimear Bonner has been appointed to the position of President, Chevron Technical Center and Chief Technology Officer for Chevron Corporation in San Ramon, California. Throughout her tenure as TCO General Director, Eimear has led TCO with excellence, ensuring strong business performance and the advancement of the Future Growth Project-Wellhead Pressure Management Project (FGP-WPMP), while maintaining excellent relationships with stakeholders in the Kazakhstan government, partner companies and the communities where TCO operates.
"My years of working in Kazakhstan have had a tremendous positive impact on myself and my family. I am truly honored to have led TCO during such an exciting period of growth and to have been a part of this company's rich history," said Eimear. "My family and I are grateful to the TCO community, its partners and the people of Kazakhstan for their support, hospitality and warmth. I am confident that TCO will continue to perform successfully, whilst contributing to Kazakhstan's economy and investing in future generations through local content development. I look forward to continuing to support in my new role."