Press releases
Tengizchevroil Announces 2022 Performance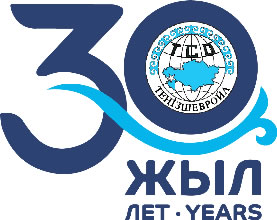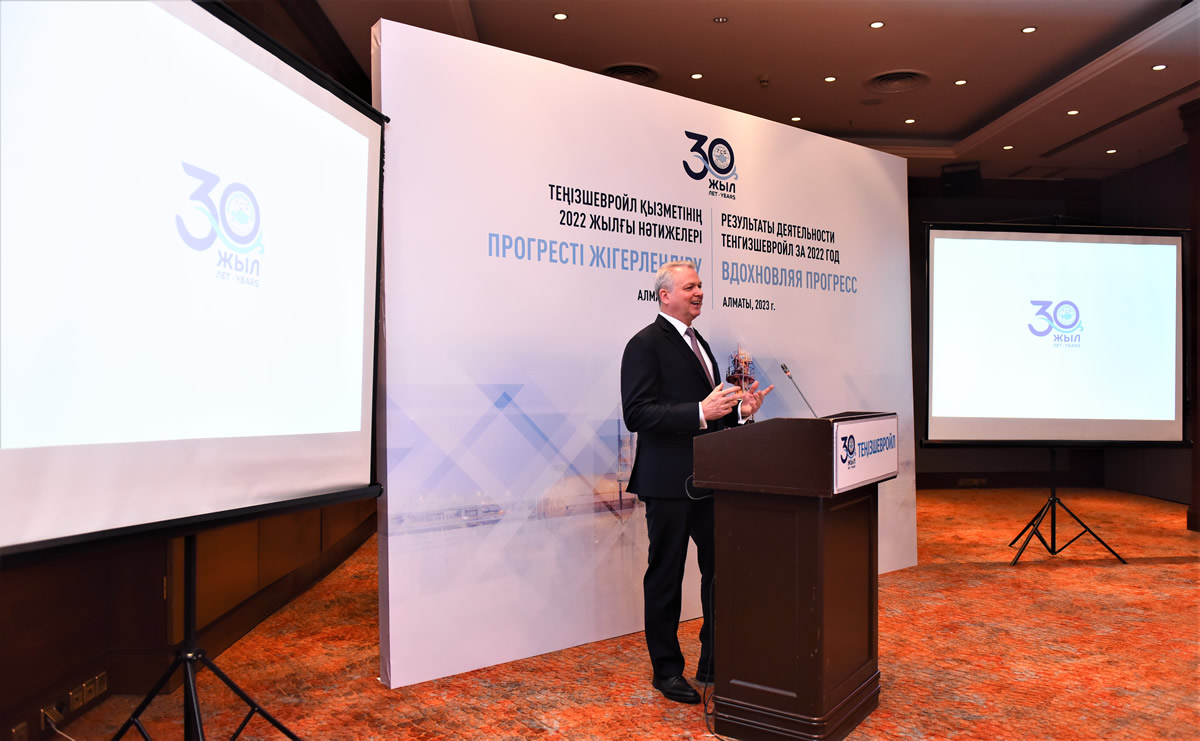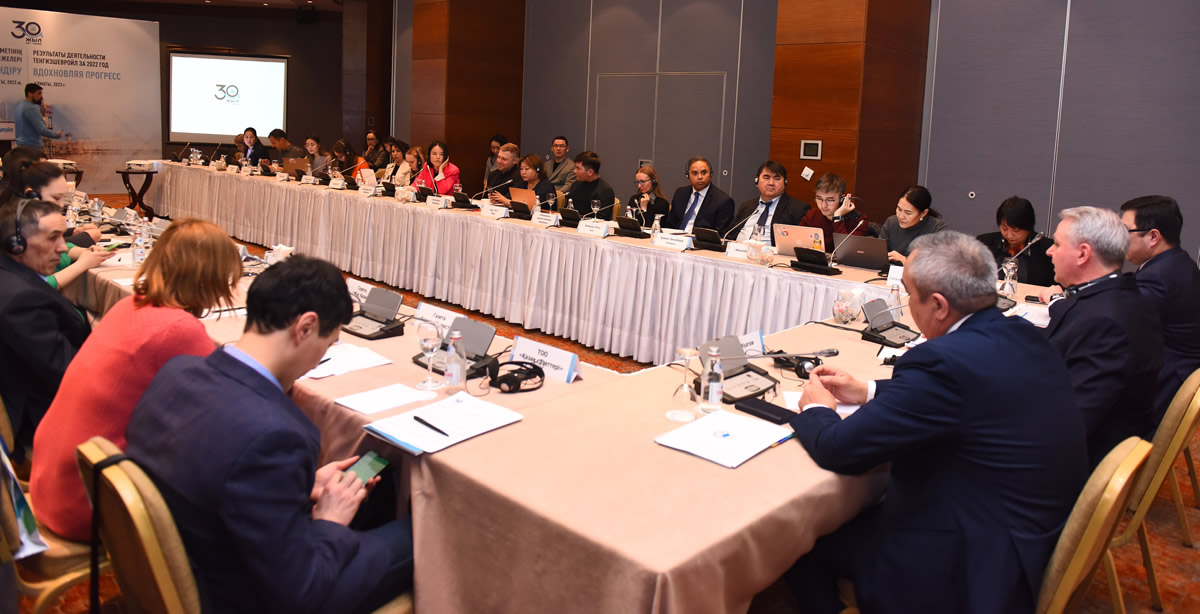 Almaty, Kazakhstan - February 21, 2023 – Tengizchevroil LLP (TCO) today announced a strong set of business performance results for 2022, including increasing its crude oil production by 10% compared to the previous year, as well as making direct financial payments of $14.5 billion to Kazakhstan.
Crude oil production for 2022 was 29.2 million metric tonnes. TCO achieved a 75% reduction since 2000, in total air emissions per tonne of crude oil produced - the lowest in the company's history.
Construction on the Wellhead Pressure Management Project (WPMP) is largely complete. The project focus is on commissioning and start-up and beginning the transition of the field from high to low pressure.
"Despite the challenges in the global oil market, our company delivered strong performance aligned with TCO values of conducting business responsibly and delivering results the right way. Behind these tremendous achievements are the support from our four shareholder companies and the Government of Kazakhstan, as well as the talent and dedication of our workforce", TCO General Director, Kevin Lyon said.
In 2022, TCO continued to play a leading role in helping the Republic of Kazakhstan (RoK) meet its growing demand for gas, for both the Kazakhstani petrochemical industry and domestic needs. In 2022, TCO supplied 87% of its produced sales gas to the RoK. Currently, 100% of the propane feedstock used by the recently launched Kazakhstan Petrochemical Industries (KPI) complex in Atyrau, is supplied from TCO.
TCO remains the largest contributor to the RoK's national economy. In 2022, TCO reached its highest Kazakhstani Content performance of 70%, over the last 6 years. Most of this spend was related to the FGP-WPMP project. Since 1993, TCO delivered more than $176 billion in direct financial payments to the country, including more than $43.6 billion spent on local goods and services. By the end of 2022, Kazakhstani citizens held 95% of positions in TCO's base business compared to 50% in 1993.
TCO Deputy General Director, Konilkosh Suyessinov said: "As we approach the 30th anniversary of our company, we are proud to continue to play a significant role in supporting Kazakhstan's economic progress, the development of local content and the wellbeing of the communities where we operate."
Since 1993, TCO has invested over $2.7 billion in social projects and programs in Atyrau Oblast to support local communities and its employees. TCO will continue to support the community with its annual $25 million voluntary EGILIK social infrastructure program as well as its annual $2.5 million Community Investments Program.
About Tengizchevroil LLP
Tengizchevroil LLP (TCO) is a Kazakhstani partnership that develops, produces, and markets crude oil, LPG, dry gas, and sulfur. TCO implements modern technologies and conducts its operations in accordance with world-class safety and environmental standards. In April 1993, TCO was formed between the Republic of Kazakhstan and Chevron Corporation. Partners are Chevron, 50 percent; KazMunaiGas NC JSC, 20 percent; ExxonMobil Kazakhstan Ventures Inc., 25 percent and Lukoil, 5 percent.
The Future Growth Project-Wellhead Pressure Management Project (FGP-WPMP) are two integrated projects implemented by TCO simultaneously. FGP-WPMP, upon completion, will allow an increase in Tengiz crude oil production capacity by 12 million tonnes per year to a total of 39 million tonnes per year. While FGP implementation will expand production, WPMP will keep the existing Tengiz plants at full capacity by lowering wellhead pressure and boosting the pressure of the six existing processing trains.